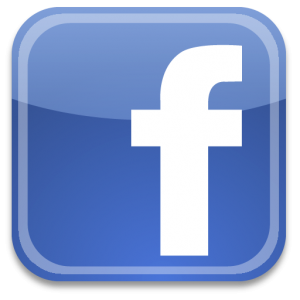 Among social media networks, Facebook and, to a slightly lesser degree, Twitter are the kings. While it is true that there are countless other social networks, including smaller, niche sites that cater to special interests and have limited memberships, it is not every company that will want to advertise via those platforms. Facebook advertising, on the other hand, can work for everyone in every industry and across every genre, and be an important part of your digital marketing strategy.
The Critical Factor
Brand recognition has been identified as the number one concern for those who are interested in advertising on Facebook, whether they are planning to do so locally or globally. If you are a local business, you might think that using Facebook may be a waste of your advertising budget, but you can be seriously loosing out on some very targeted ads that can be directed at the very people that you need to reach at a time when they may need you the most.
The Demographics
A quick glance at who is actually using Facebook and what they do while there may be all the enlightening that most marketers need. After all, there is no way to argue with the numbers when they include these facts:
There are 500 million active users on Facebook.
Half of those users log on to their Facebook account every single day, accounting for 700 billion minutes spent on the site every month.
The average Facebook user has around 130 friends.
There are 900 million individual objects to interact with on Facebook including community pages, groups, events and more.
The average user has created 90 of these objects each month and participates in an average of 80 others.
There are 200 million mobile Facebook users accounting for twice as much activity as the others.
While all demographic groups are showing record growth, women over age 55 have accounted for the biggest leap, increasing in numbers by 175.3% .
Women (overall) account for 56.2% of the users on Facebook.
Nearly half (45%) of all users on Facebook are over the age of 26.
How Facebook is Being Used (by the Numbers)
Market research has shown that three quarters of the people who "liked" a brand on Facebook did so as a result of an ad that they've seen there or because of a direct outreach, dispelling the myth that most of the success of Facebook comes from word of mouth. In contrast, only 59% of "likes" came from invites from friends and 49% came as the result of personal research.
Users stopped accepting or unsubscribed to updates at a rate of around 36% with three top reasons being cited:
Too many updates
Not enough updates
Boring content
The Four Main Steps to Creating a Facebook Ad for Yourself
The steps that you follow to create a Facebook ad are incredibly similar to the steps you would take with any other type of ad campaign. These steps include:
Define the goals of your campaign (more traffic, more sales)
Define who you most want to reach with your ads
Create the ads and set a budget
Submit ad following the approved process and then wait for it to be accepted or rejected per the ad policy.
Facebook Marketplace ads, which are done by the individual themselves, can be created to promote a page or event and to show social endorsements as long as they comply with the ad rules and guidelines. The customer can then directly RSVP to a sale or event and then link the page. The latter will allow the ad to be carried over to their own, personal news feed where it will be potentially viewed by all of their own friends.
Facebook Ads vs. Google Adwords
Adword users are actively looking for something. They have logged onto their computer or their mobile device looking for a product, service or a particular company. On the other hand, Facebook users are there to talk to friends, play games or to update their own events. Adword ads target those who are shopping for something; Facebook ads target a particular group for that product.
Example: A wrinkle releasing cream from a well known cosmetics company has an ad that is generated when someone does a Google search for those types of products. On the other hand, that same company can send Facebook ads to those women who are logged on at this moment and are most likely to be interested in wrinkle creams and cosmetics. Instead of waiting for the lady to come to them, the company targeted her where she was most likely to be, on Facebook.
More Facebook vs. Google Numbers
In most cases, the cost per click (CPC) is 10-15% lower on Facebook.
Registrations and other completed actions are 20% higher on Facebook than on Google.
Google users click on the first ad generated by search terms and search results 8% of the time on average. The number for Facebook users is only .04%.
Facebook ads that include video were viewed in their entirety by an average of 40% of users vs. 25% who view an entire video in a banner ad.
It should also be noted that most Facebook users are more technologically savvy and are far more likely to block ads.
Successful Facebook Ad Campaigns
There have been a number of global, national and local brands that have seen solid numbers from their Facebook ad campaigns, not only for products and services but for things such as television shows as well. Dunkin Donuts used their own Facebook page to create a contest/product launch that was very successful for them.
Fans of the NBC show Chuck used the site to petition for a third season of the comedy and were successful in their appeal.