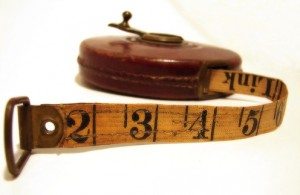 These days making the most of your internet marketing campaign efforts can be a full time job, and still leave you with areas you could improve upon. Making sure you utilize Search Engine Optimization and attract leads through inbound marketing is just a small part of what you could be doing to make sure your internet marketing efforts make an impact. Where you stand right now can always be improved upon, but you should at least have an idea of how your site measures up.
SEOmoz – Says What?
One useful tool now is the open site explorer tool called SEOmoz. As the name may clue you in, the focus of the site and the software is to help use SEO or Search Engine Optimization properly. Of course, it depends what level of membership you sign up for on how much optimization you get but even starting with the basic could be a boom for your business. There are benefits aside from the obvious you may expect from SEOmoz, including "Community and Education" where members can share ideas that may help others with their own SEO efforts.
SEOmoz was once a consulting firm that finally switched gears to be able to reach more people in an easier format. You can be confident that working with the tools you find on this site will help with whatever you want to accomplish from your search engine optimization. You may also already be familiar with Linkscape which is a system used to offer up detailed link graph analytics.
The Details That Help You
SEOmoz's most recent addition to the site was what has really helped make it useful. The updated Open Site Explorer tool has been improved and users are already noticing the difference. The bottom line is that the page index was enhanced to make sure it could actually result in what people want which is qualified links. The improved filters make it possible for those using it to locate segmented data.
Online marketers can now actually get what they want from using this type of tool. SEOmoz will only continue to enhance the features and services offered. Thus, making this an even more important site to get familiar with if you want to advance the potential of your own business or brand. The main point really is that you should be finding ways to make more effort to getting your business and brand noticed.
Search Engine Optimization is one of the best ways to accomplish this and using a tool like SEOmoz to make it happen can really help. As it gets more challenging for businesses to discover the newest internet marketing tools and trends, or even just stay current, relying on expert advice and help makes all the difference. Even those with knowledge of how to use SEO can always learn ways to make it better. Those who wait too late to enhance their own internet marketing and inbound marketing efforts for their brand or business are bound to end up losing out on traffic, leads and conversion without it.