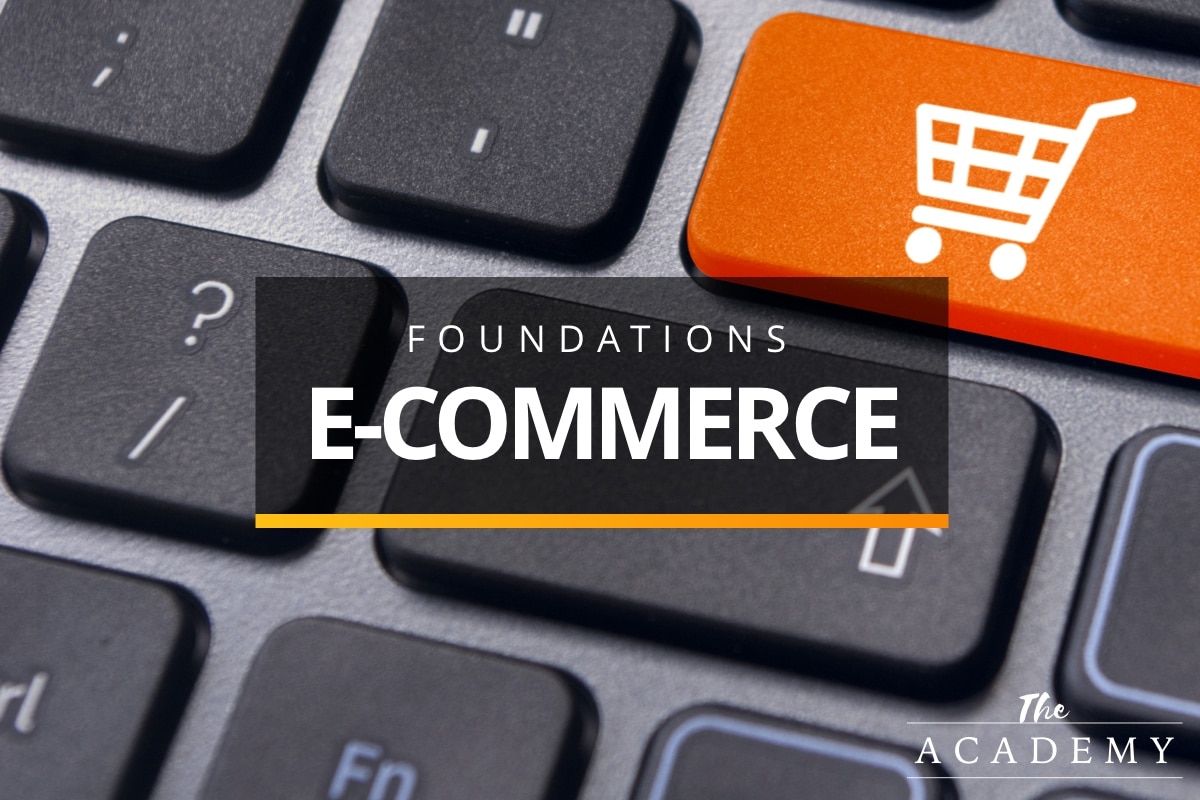 I was recently hanging out with my dad and we started talking about a trip that he took with my mother to pick up baking supplies from a small retailer that's close to their house. My mom is an amazing baker and actually used to own a store called Chris's Candies and Cakes.
Anyway, as we were talking, I had a proud moment when my 81 year old dad said, "This company should be working with you because they need to put all their products online. That's where they'll really be successful."
I mean, when your elderly father gets that ordering online is much better and easier than driving a half-hour to a local store, you know that e-commerce has finally hit it big time.
Anyway, I told him that yes, e-commerce is a great way for a business to increase their reach, their revenue, increase convenience for their customers and many other tangible benefits. He's absolutely right. But what I didn't want to get into are all the things you need to consider when you're setting up an e-commerce site.
I appreciate that he gets it. I appreciate that there are a lot of good options these days, and it doesn't have to be rocket science if you're only selling a few products. But he's talking about a local company that potentially sells tens of thousands of products. It's definitely possible, but it's not as simple as flipping a switch and then counting the orders that come in.
So with that said, here are some things that you should think about if you're going to get into the business of eCommerce…
1) Have an ongoing marketing budget.
Make sure that you don't invest all of your budget into building the website itself. Many people still think that if you build it, they will come, but the internet is massive and just setting up a store is not going to get the job done.
I can't count the number of people that I've talked with over the years that do have a budget to build an eCommerce website, but they haven't budgeted any money to actually create awareness and drive traffic to their website through ongoing digital marketing.
You need to have a budget to market your website and grow its traffic. Without that, you're going to have the equivalent of a Porsche sitting in your driveway with no engine. Or a physical storefront located down a long, dark alley with no sign letting people know you're there. It's just not worth it.
2) Decide if you're going to need help.
If you're selling a few products and you just happen to be an end-to-end expert in digital marketing, then by all means setup a store and hit the ground running yourself with one of the out-of-the-box solutions available out there. There are many options, like shopify.com or even setting up shop on Amazon, or a niche website like Etsy.com. There will be recurring fees for the service. In fact, there will be fees for everything you sell. There will be a cost for every extra feature, so be careful. But if you're looking for something that's quick and easy, there is no better, easier way.
But if you need something a little more custom, you'll likely want to engage a professional web design team. Here are just a few things that an established company can help with:
Platform choice – There are literally hundreds of great eCommerce platforms to choose from. If you're running a WordPress website, WooCommerce is a great option. It's the option.
Setup/training – Setting up and configuring the software and payment systems is something that most people need help with.
Custom website design and improved user experience – If your brand needs a custom design and presentation, a professional firm can likely provide the talent and guidance that you need.
Creation and integration of special features and functionality – Many products require you to simply choose an option and check out. But if you need special features, a unique buyer's experience or a completely custom design and presentation, engaging a professional is essential.
Content and photography – Many firms can provide professional content creation and asset creation like photography, video, 3D rendering and anything else that you might need to present and sell your wares.
Selection of a payment gateway – You need a way to securely accept credit cards. There are many options to choose from, but an agency will likely have experience with one or two really great platforms to use.
Data entry – Setting up and designing the store is only the first step. Then you need to enter and optimize all of your products, photography, descriptions, options, dimensions, pricing and all the rest. A store with even a few hundred products could be a big data entry project.
SEO optimization – Every product listing and page on your site is an opportunity to get in front of a new customer. Proper optimization of your products takes planning, knowledge of what to do and not do, and time.
Marketing planning and execution – When you're planning your site—all the way through to site launch and beyond—there is an opportunity to market your site. It could be through paid advertising, organic SEO, social media, email or one of the many other effective digital marketing tactics out there. Working with a professional provider can help you craft and execute a plan that makes sense and works for you and your budget.
3) Ensure you're making next-level security improvements.
Many out-of-box solutions will handle security for you. But if you're building and hosting your own e-commerce site, there a quite a few extra boxes to check. Working with a professional will not only provide you with the guidance to do most of the basic things, but they can also provide next-level security improvements and even ongoing vulnerability testing and monitoring. That's how you can ensure that your site and customer's private information stays safe.
4) Pay attention to site speed.
If you have your own e-commerce site, there are plenty of opportunities to improve, not only the load time of the initial website and your site speed (how long it takes for a page to load), but to improve other important factors like search speed (how long it takes to return the results of a search inquiry). A specialized partner should be able to provide you with help on all fronts, and make sure that your visitors can find what they need fast without delays.
Getting Started with E-Commerce and your next actions
Are you interested in getting started with your own e-commerce store? I hope this information helps you.
I would say that your next action should be to reach out to a few good web design/digital marketing companies and start a conversation. If you use some of the information provided here, you'll quickly be able to determine who's going to be a good choice to build and support your e-commerce endeavors.
If they give a price without talking about how you're going to get someone to your site (your marketing plan), or if they don't ask any questions about content creation, security or the all-important issues with speed, then consider looking elsewhere. It's likely that they're not going to be a good partner that can actually help you grow your business with e-commerce.