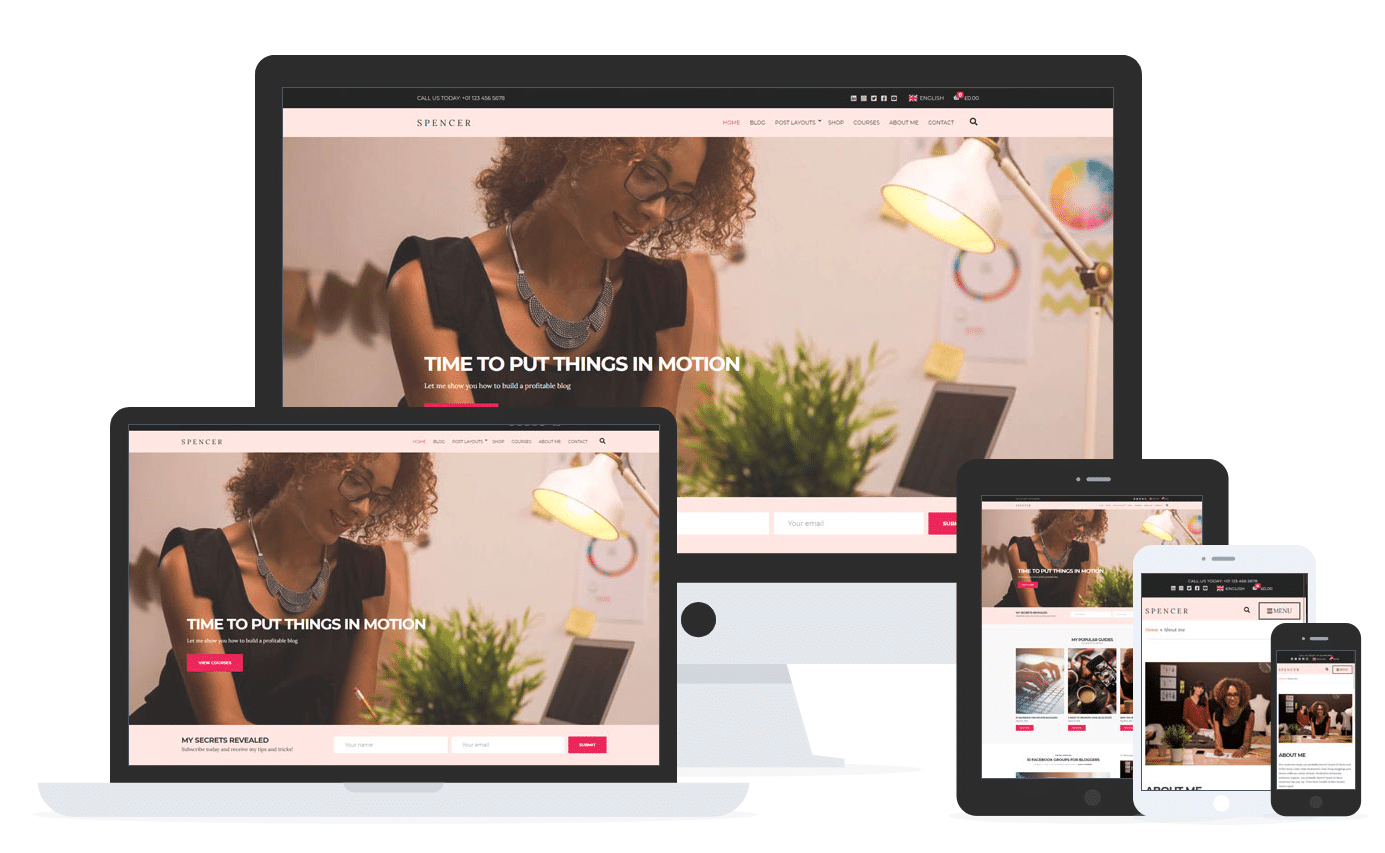 For a small business owner, the world of digital marketing can feel like a big, scary place with so many options to navigate. Sure, you may have a site live on the web, but is it really serving your needs? If that site is old and out of date, it's probably not bringing much to the table. In fact, it could be harming your business. A website is like the digital version of your storefront, and potential customers may turn away quickly if they don't like what they see or it's frustrating to take their desired actions on the site.
Fortunately, bringing your site up to modern standards doesn't need to be an overwhelming challenge. And no, you don't need to learn how to write code or hire a high-priced developer to build your site from scratch. Instead, what you need is WordPress.
What is WordPress?
WordPress is the world's most popular content management system, or CMS. By building your website on the WordPress CMS, you can create an attractive, functional site in a fraction of the time-and for a fraction of the price-that it would take to do it from scratch. Even if you have never heard of WordPress before, you have certainly experienced it, as many of the biggest sites online today are run on this platform (the Sanctuary website is WordPress!).
Let's take a moment to discuss a few of the key reasons why you should turn to WordPress as the backbone of your new and improved website.
It's an Easy CMS to Learn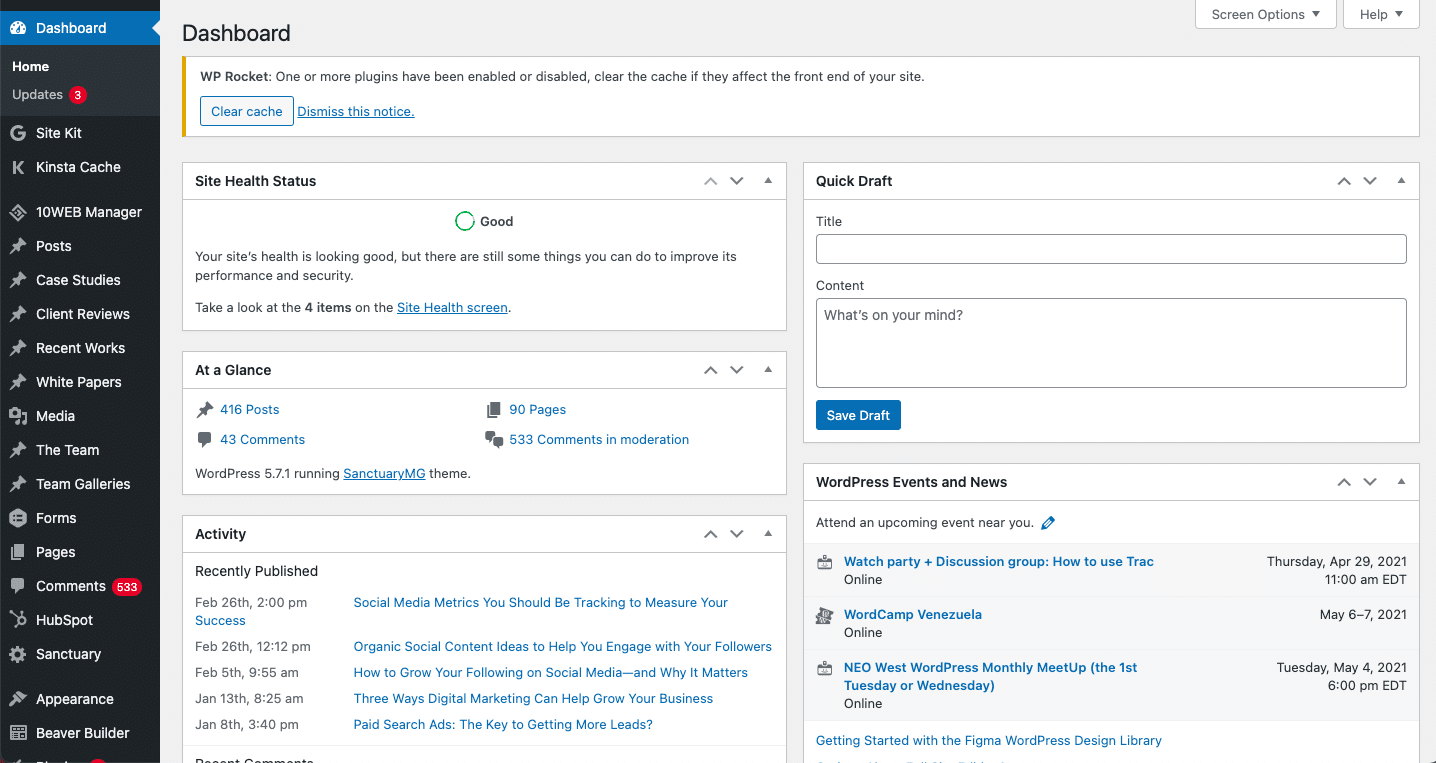 If you are a small business owner or marketing manager, you probably don't have time to learn complicated software. And you certainly don't have the time to learn how to code a website from scratch. You don't need to do any of that with WordPress. The overwhelming popularity of this CMS is tied in large part to its user-friendly nature.
With that said, we should warn you that there will be a short learning curve when getting started. For the total beginner, it may take a day or two to get comfortable with the layout of WordPress, where things are located, and the key functions you need to understand. Don't let this quick learning process stop you. As long as you are reasonably proficient in basic computer skills, you shouldn't have any trouble getting up to speed.
The image above is a screenshot of the WordPress dashboard. While it may look a bit overwhelming at first glance, you'll notice that there's a place for everything you'd need to access on your website-posts, case studies, reviews, media, forms, pages, etc. Having these categories to navigate makes it easy to find what you need.
Bring Your Site to Life with a Theme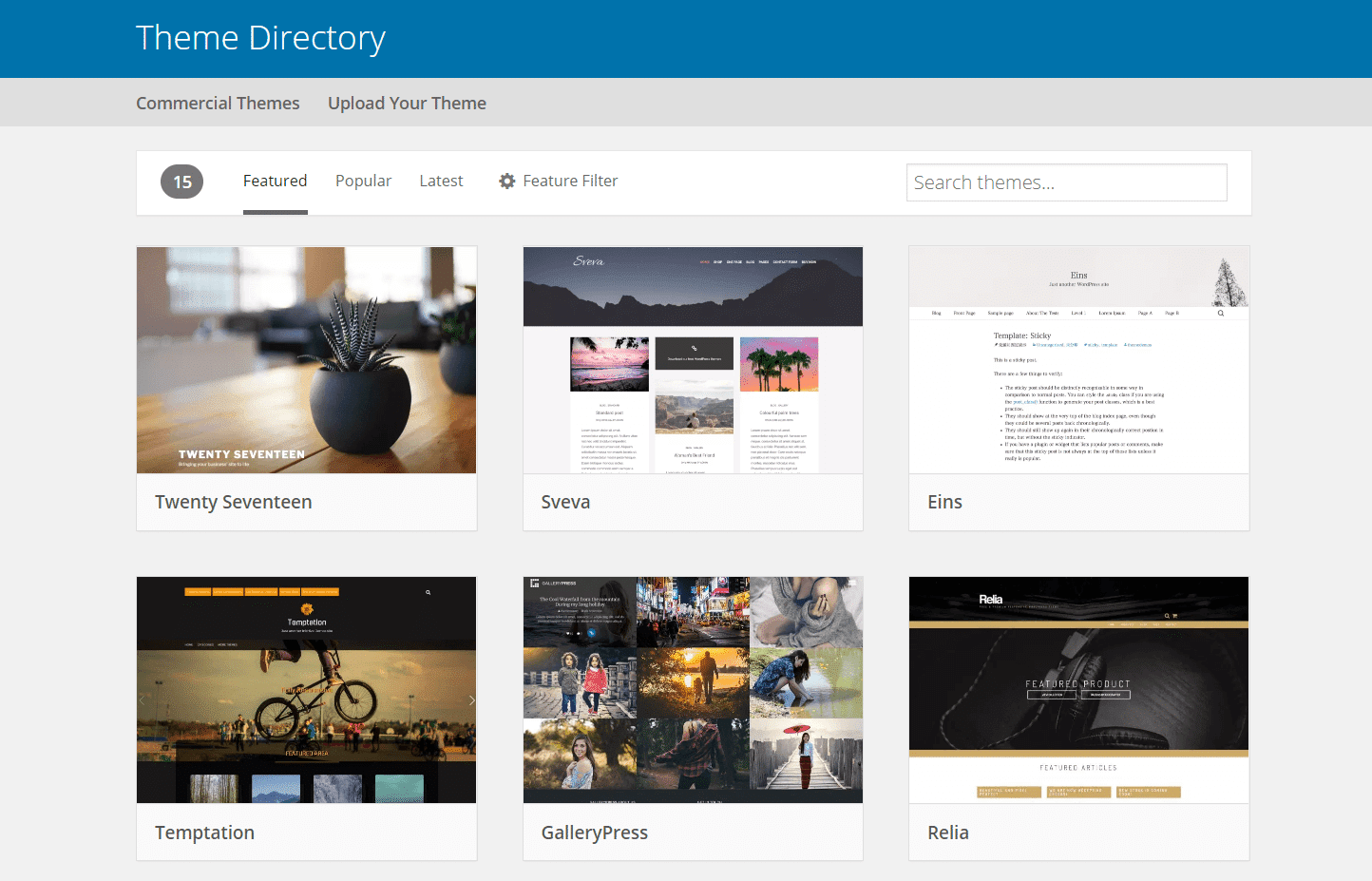 In WordPress-speak, a "theme" is simply a pre-designed layout or template that will give your site an initial look and shape. You can choose a theme from the thousands and thousands available online today and load that theme to your WordPress installation in a matter of moments.
There are plenty of free themes available, but premium themes tend to deliver much higher quality for only a modest cost. It's easy to find themes that have been specifically designed for various types of businesses, so finding one that you like shouldn't take long at all.
You can also partner with a website design and development company like Sanctuary to get a custom-designed WordPress website that's completely unique to your business. Working with a team to create a new website complete with content, design and development means you get to infuse the ideas and visuals of your brand into every last digital space of your website.
Add Performance from Plugins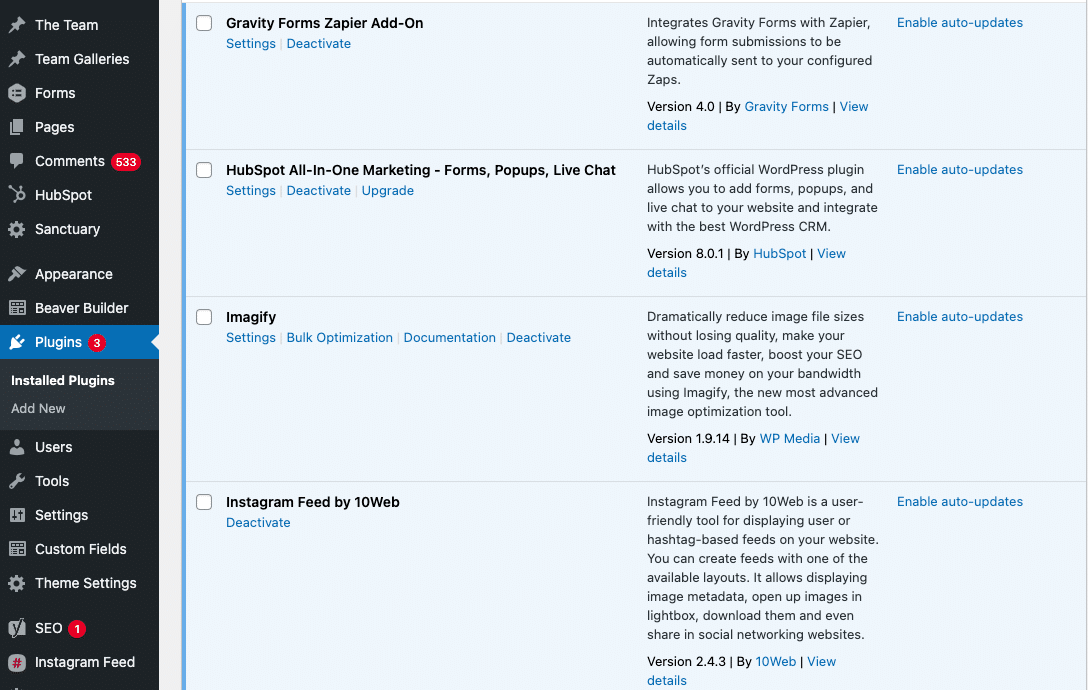 With a basic WordPress setup and a good theme, you can have a new site live on the web in just a day or two. Of course, a website doesn't deliver much value to your business unless it can help your visitors take certain actions.
Are you hoping visitors will fill out a contact form for more information, or do you want them to place an order right there on the site? No matter what your goals may be, there are WordPress plugins available to make it happen. Plugins are a great way to add on to or extend existing functionality.
A "plugin" is an add-on that you can install on your site to provide a desired function or feature. For example, if you want visitors to fill out a form for more information about your products or services, you can use one of countless contact form plugins for that purpose. The vibrant plugin ecosystem is one of the biggest selling points of WordPress as a whole. In fact, there are endless plugins available to help accomplish a number of things on your site. There are plugins for:
Layouts/formatting
and more!
Is it true that plugins will slow down my site speed?
There is a common myth that plugins will slow down your site speed. It's not a myth if you opt for some of the "bad" plugins out there that are not well developed or haven't been updated in some time. But if you choose credible, well-developed, and regularly updated plugins, you can still maintain a fast website.
Ample Support is Available
Working effectively with WordPress is well within reach for anyone who knows their way around a computer. However, you might occasionally run into something that you can't quite figure out on your site. Maybe you want to add a function that you can't get to work properly, or maybe something is broken and you don't know why. In those cases, it's easy-and affordable-to bring in help.
You may even be able to figure things out on your own! Because WordPress is the most popular and widely-used CMS out there, there are countless forums you can read through that will likely help you find the answer to any question. We've come across a few CMS's in our day that are so complicated and infrequently used that you end up feeling like you're on your own island trying to develop a site. Not what you want!
Talk WordPress Development with Sanctuary
Again, it's the popularity of WordPress that comes to the rescue here. Since so many sites run on WordPress, there are plenty of WordPress services and freelancers who can help you solve problems promptly. When you add up the ease of use, flexibility, performance, and availability of assistance, your CMS choice has been made for you-go with WordPress and get started today.