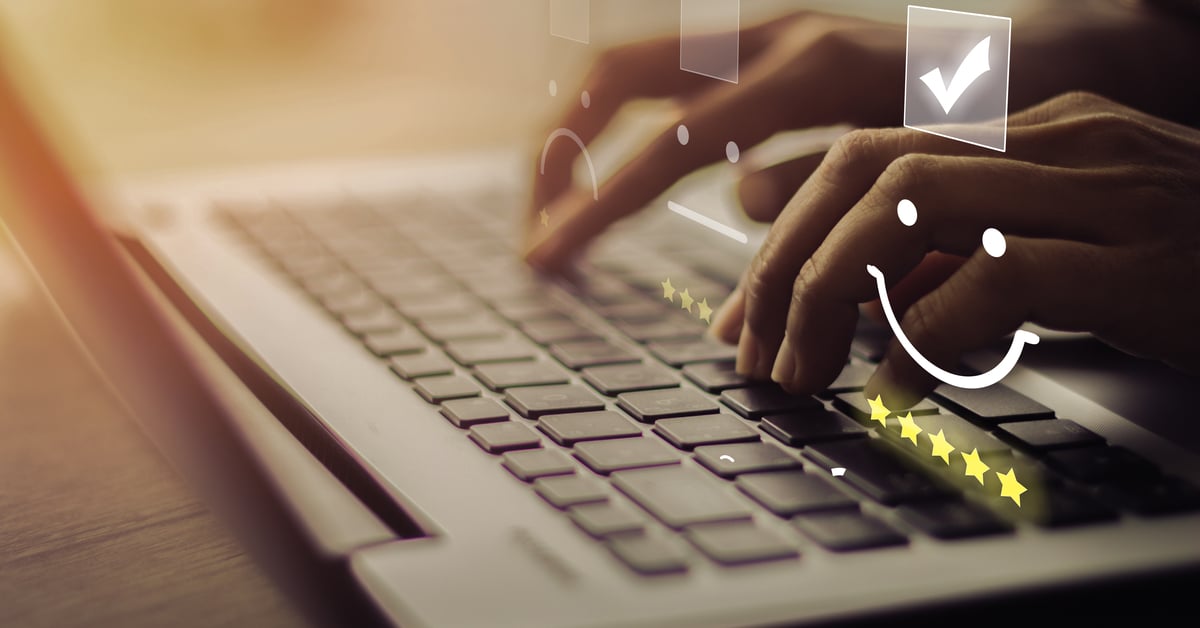 A good customer experience is the ultimate driving force for businesses because the way customers interact with a brand affects their perception and drives their loyalty towards it.
However, instead of spending a big budget to acquire customers, it is far more beneficial to use your budget to retain existing customers, ensuring their loyalty for the long term. After all, research shows that there is a 60% to 70% chance of success when selling to previous buyers, but that drops to 5% to 20% when selling to a new customer.
This makes it very important to engage with customers at every touchpoint throughout their purchase journey, and the best way to do that is through large-scale automation.
Automation enables marketers to deliver personalized messages to specific groups of people through proper channels. It also allows marketers to understand customer behaviors and patterns so they can make more specific and targeted marketing campaigns.
By increasing the overall lifetime value of your customers, you will be able to improve your business's profitability. Let's take a look at how brands can use marketing automation to nurture and retain existing customers-an audience many forget about, but is so important to keep happy!
Create persuasive content for 'inactive' customers.
Your subscribers may get tons of emails in their mailbox every day. So there is a high chance that many of them have lost interest in your emails and unsubscribed, or they just don't open your emails. They may even mark your email as spam.
To deal with this problem, create special re-engagement emails to target your inactive subscribers.
Good re-engagement emails can minimize your email churn rates and optimize your incremental engagement. In terms of deliverability, re-engaging your subscribers can increase your inbox placement rates.
If you notice your customers are inactive for more than a few weeks, engage with them by sending a simple question as Animoto does in the example pictured. The prominent CTA button gives subscribers a final call to make a decision and choose their preferences. Customers often like when brands do this and feel more valued when asked to update their preferences.
Identify and support your loyal customers.
Besides the value that existing customers can generate for your business, they can also become proud brand advocates if encouraged and motivated. Marketing automation can help marketers track the activities of their customers to identify ones who spend the most time interacting with your brand. Once identified, marketers can empower them to spread the word further by offering them incentives like a 10% referral discount.
You can also provide customers with loyalty discounts and memberships if they share your social media posts, so they spread the word about your business with their family and friends.
Create a seamless, end-to-end customer experience.
Just because your customers have made a purchase does not mean your interaction with them has to end. Not only does that kind of thinking lead to missed opportunities for your business, but it also results in poor customer service.
Even after conversion, remember to engage with your customers. Send them a thank-you email or incentivize them to visit again by sending product recommendations and a new launch collection based on their purchase history.
However, keep in mind not to over-sell. Provide passive engagement by providing early-stage content or sending interactive content like surveys and quizzes that will interest them while also marketing your product.
Continue to personalize customer experiences.
The one-for-all content strategy does not work with customers anymore. As technology becomes smarter, so do the customers. They now want brands to deliver personalized content based on their purchasing patterns. Data analytics can enable marketers to understand how customers interact with brands, what channels they are using the most, and what aspect of your brand appeals to them the most.
If your brand has multiple categories, chances are you have a wide segment of customers of different types and ages. Segment your customers so you can deliver personalized emails and recommendations to them at every touchpoint. Your end goal should be to make your customers feel desirable and valuable.
To conclude: Online interactions are essential.
As brands and customers continue to navigate these times where every day online interactions are essential, marketing automation can help businesses improve their communication tactics with their existing customer base.
Hopefully, the tactics mentioned above can push you to tailor your approach and strategies according to your target demographic. This way, you can connect with them not only professionally, but on an emotional level as well.