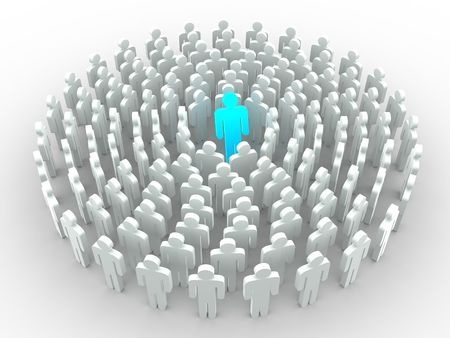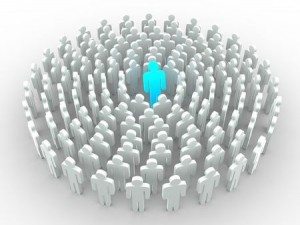 We provide online marketing services to a number of Northeast Ohio manufacturers. Last week I sat down with two separate manufacturing companies in the Canton area and both began by asking me questions about ThomasNet. I wasn't surprised I get that a lot. What manufacturer doesn't use the services of Thomas Register in some way, shape or form?
These conversations usually center around the following concerns:
The manufacturer is paying a lot of money but isn't quite sure what they're getting for it.
The results are marginal — if not completely unmeasurable.
The deliverables are unclear and inconsistent.
Their account rep seems to change every 2-3 months. So no one at Thomas has a deep understanding of the manufacturer's business.
They're afraid NOT to pay them because all their competitors are on ThomasNet.
Some History
Before Google transformed the way we search for goods and services online, the Thomas Register was one of the better marketing resources for companies in the manufacturing and industrial industry. Not surprisingly, Thomas Register took a major blow once Google started dominating the Internet, and the company had to switch gears. The result is ThomasNet, and, if you run a manufacturing or industrial business, odds are that you're using the service to some extent. ThomasNet is a good start. But if ThomasNet forms the basis of your SEO efforts, your company will quickly lose ground to competitors embracing a comprehensive online marketing strategy.
The Problem with ThomasNet
Don't be mistaken: ThomasNet delivers value to manufacturing and industrial companies. Using it as the 'backbone' of your online marketing efforts, however, is not the best idea. Spending hundreds – or even thousands – of dollars for a prominent listing is not a replacement for a holistic online marketing strategy. A few of the top issues that we've seen companies like yours struggle with while using ThomasNet include:
All of Your Competitors are on ThomasNet – All of them. You Must Compete Based on Price Alone. Because you're given so little room to explain the merits of your business, everything basically boils down to price. If your company is listed alongside one with lower prices, you're going to get the short end of the stick every time. On ThomasNet, it's all about getting bids. Bidding wars often end before they begin because a couple of companies' prices may be significantly lower than those of the others. You may offer superior customer service, better products and a slew of other benefits, but none of that will do you any good on ThomasNet.
No Dedicated Listing – Given the way ThomasNet touts itself as the SEO solution for manufacturers, you'd think that paying for a top listing would result in significant amounts of targeted traffic being driven directly to your website. Unfortunately, that's not the case. What happens, rather, is that the category in which your company is listed achieves a prominent ranking. Visitors who click on the resulting link are taken to the category page, where your company is listed alongside all of its top competitors. If you own a manufacturing company in Akron, Canton, or elsewhere in the area, then, similar businesses in the area will be listed right next to yours. You only have a tiny paragraph of space to tell people why your company is the best one too, which only makes matters worse.
ThomasNet Alone Can't Improve Search Engine Rankings – Using ThomasNet does little or nothing to improve your ranking on the major search engines. To do that, first-rate SEO is imperative. Even if you pay a small fortune to achieve the top slot in your category on ThomasNet, it's not going to do a thing to improve your ranking on the SERPs.
ThomasNet: One Piece of the Puzzle
Should you forgo ThomasNet entirely? Not necessarily. There's still value in maintaining a listing on the service. The real mistake is relying on it alone to promote your business online.
To effectively market your manufacturing business online, we believe a more holistic approach is in order, and we put many tools and strategies to work for you to make it happen. From creating fresh, relevant, engaging content for distribution across the best online and social media channels to developing testing strategies that gauge the effectiveness of various marketing efforts, we help manufacturing and industrial businesses in Akron, Canton and surrounding communities stand out from the competition. If you're serious about using your online presence to generate effective leads and to prompt increased conversions and sales, then, don't rely just on ThomasNet. Let us help you develop a truly effective online marketing strategy instead.