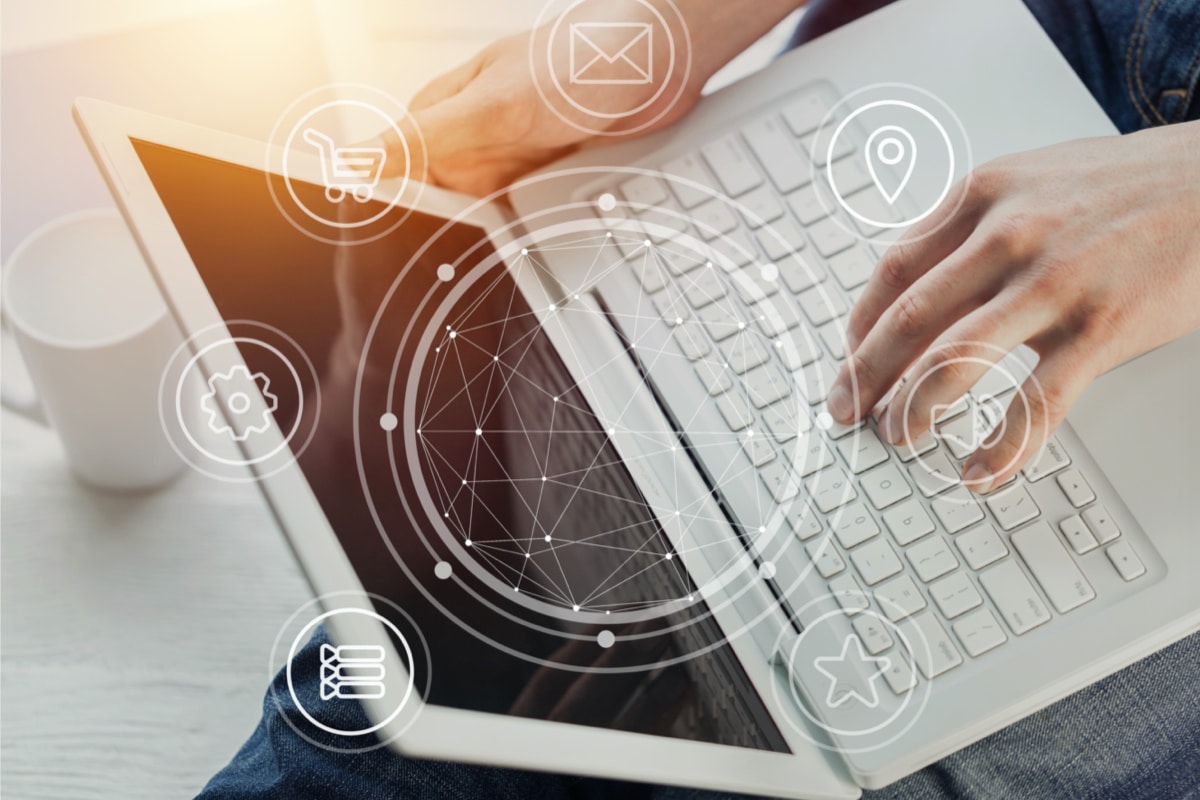 As a business owner or manager, you would be making a big mistake if you ignored the recent surge of viable automation tools hitting the market. Now more than ever before, automation is a strategy that even the smallest of businesses can put into place and get great results. There are still tasks that will make more sense to handle manually, but implementing automation where it makes sense can be a big boost to your business. 
There are a couple of ways to think about automation. In some cases, it will mean leaning on powerful technologies to literally automate some of the things your business needs to do regularly. This will look different from one organization to the next, but it's an excellent way to save both time and money. Recent leaps in technology have made these kinds of automations more approachable for the small business owner or manager. 
Alternatively, you can think about automation in terms of setting yourself and your team up for success by putting as many helpful pieces in place as possible to make sure things are done correctly and in a timely manner. Basically, this comes down to getting your business organized, making sure everyone knows their role and how to keep up with the work that needs done.
Both of these types of automation are important, so you'll find that the ideas we have listed below pull from each category. Pick and choose some of the tactics below to implement in your own business and you may start to achieve results like never before. 
Centralized Communication
Utilizing a modern tool to centralize all of your internal communication is a big step in the right direction on this topic. In too many organizations, communication is a patchwork of various tools that leave people feeling more stressed and less organized. If you are currently communicating with some mixture of emails, texts, CMS messages, and more, you stand to dramatically improve the way your business operates by streamlining everything into a single platform.
You can shop around for the platform that offers the right combination of features and pricing for your needs. Slack and Asana are popular picks for this purpose, but there are many others on the market as well. The key here is that once you get up and running with a new tool that is going to be used throughout the company, everyone buys in and uses that tool as frequently as possible for communication. That way, everyone is coordinated and always knows where to look for whatever they need. Not only will this save a tremendous amount of time, but it also leads to better communication and fewer conflicts because there is a record of everything that has gone back and forth between parties. 
Automate Email Campaigns
When you think about business automations, email is one of the first things that will come to mind – and you might already be automating in this way to some degree. Even something as simple as an automated email message that goes out each time a customer makes a purchase is an example of this concept in action. 
But you certainly don't have to stop at thank you emails after purchases. There are nearly endless ways to utilize automated email campaigns, including sending out drip content to educate your audience and move them down the funnel, or A/B testing versions of your messages to see which perform better.
The good news here is that the system you are currently using for your email marketing efforts almost certainly has some automation technology available to try out. You can easily get started with a simple automation to see how things go before building out more advanced, complicated processes. 
Enable a Password Manager
You might already use a password manager for your personal business online, but this is a great idea to implement on a company level, as well. With a password manager, you can save your employees time by cutting down on failing login attempts and the frustration that comes with trying to find a password for a tool that is only used occasionally. Also, you might be able to reduce the number of requests that come into your IT department because most of your password issues will be eliminated.
There are plenty of popular password manager tools that offer their service at a small business tier. It will take a bit of time and effort to get up and running with this type of software, but that investment will be worth it for the streamlined workflow that your employees will now enjoy. Taking hurdles out of the way helps you get the best possible performance out of your staff, and this is a nice step in that direction. 
Create a Detailed Onboarding Process
Hiring new employees is an ongoing reality for every business. While you'd love to keep turnover as low as possible, it's inevitable that you are going to lose people and bring in new people regularly as time passes. Every business owner or manager knows how much time onboarding can take, so automating this process to the greatest extent possible will go a long way.
As a starting point, you'll want to have a detailed set of documents that are provided to each new employee, and some of these can be automatically generated and distributed digitally. Also, new accounts and access credentials can be created automatically, removing the need for the IT or HR department to stop what it is doing to deal with the new hire.
In the end, you want the new person to get everything they need to start working without taking too much time or attention away from existing staff who are trying to keep up with their standard duties. With some basic automations in place, onboarding will seem like less of a hassle, and you can actually look forward to growing your team with talent that may take you to new heights. 
Identify Outsourcing Opportunities
Sometimes, automating a specific task means handing it off to someone outside of your organization to complete. While the value of outsourcing is certainly not breaking news, it's important to have a well-defined process in place so you can do this automatically when a specific task comes up. That way, you don't need to hold a meeting or have ongoing discussions about whether or not this should be an in-house or outsourced project. If it meets the conditions you have put in place, you hire it out – it's just that simple.
Writing tasks are a great example of how this concept can be applied. When something needs to be written for your business, you might try to have someone in your office do the writing, or you might hire a professional. But how do you decide which path to take? One option is to put some automation rules in place that make the choice for you. For instance, you may determine that someone on your staff can handle writing blog posts, but site copy for static pages needs to be handled by a freelance writer.
So, if it's a blog post that comes up, it's written in-house, and site copy is immediately outsourced. With such a structure in place, you will have no confusion or delay, and you can complete the project promptly. This kind of concept can be applied to many different types of functions that you might outsource regularly.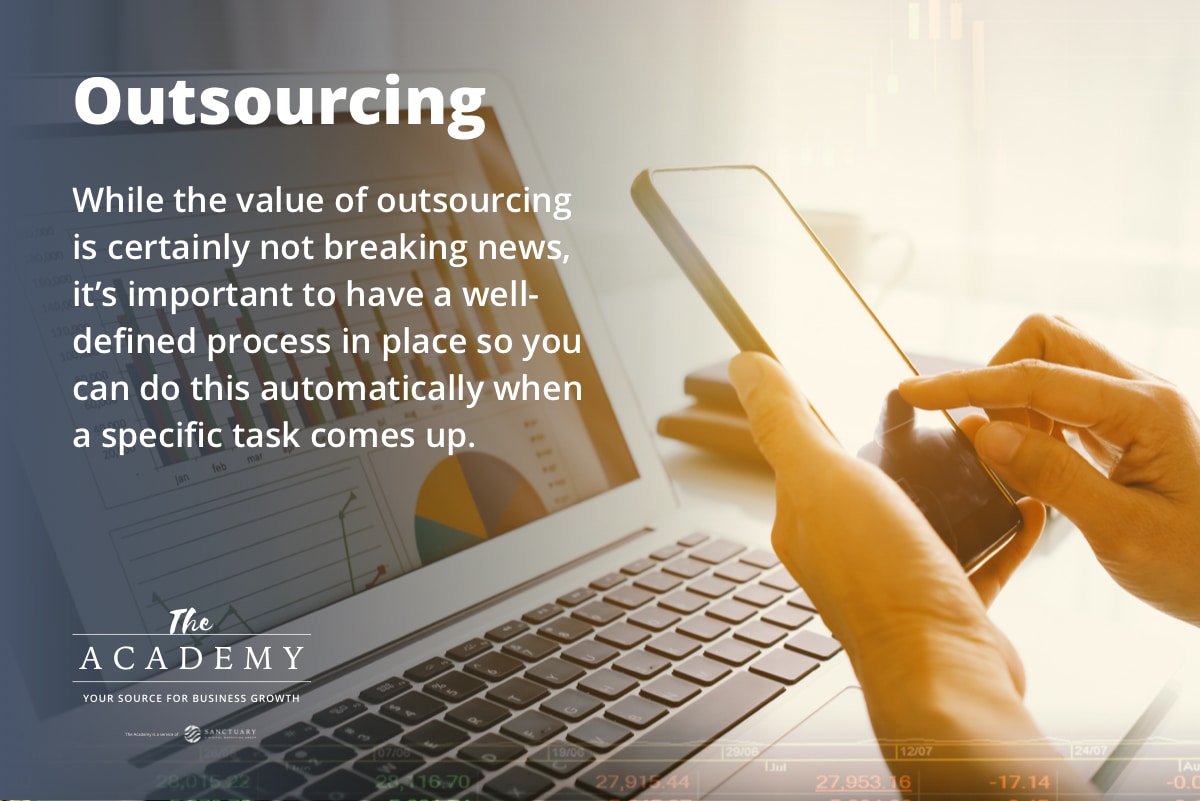 Create Detailed SOPs
SOPs – or standard operating procedures – are important documents for every business. These are documents that outline how things should be performed by employees. It's possible to create SOPs for just about everything, and while many businesses have them, it's common for the SOPs to be lacking in detail.
It's easier to create a general, relatively generic SOP. But that doesn't really do you any good. The value is in the details, so investing the time and effort needed to create detailed documents is in your best interest. With good SOPs, even employees who are new to the business should have little trouble doing things correctly with minimal guidance. There is a level of consistency that you will get from employees who are guided by good SOPs that you simply can't achieve when they are left to their own devices.
The reason detailed SOPs can be considered an automation step is the time they will save more experienced people in the business. Whether it is the owner or other employees who have been around for years, far fewer questions will need to be answered when good SOPs can be consulted. Automations are all about streamlining operations and saving everyone time – and that's exactly what you'll get through this step. 
Extract Value from Your CRM
Most likely, if you have a list of customers or clients to manage, you already have a CRM in place. That's good, of course, but you might not be utilizing that CRM to its maximum potential. By learning how to do more with the CRM you are using in your business, you can further automate and get better results.
The first step here is simply to use the CRM properly. This should be the home for all customer-related data and interactions. If anything happens that involves a customer, it goes into the CRM. Everyone in the business should know and follow that rule. Not only is an up-to-date CRM a big time saver, but it will also help you provide better service to your customers. As customers move through your organization and deal with different people on different issues, there will be consistency in those interactions because everyone will have access to the same information in the CRM.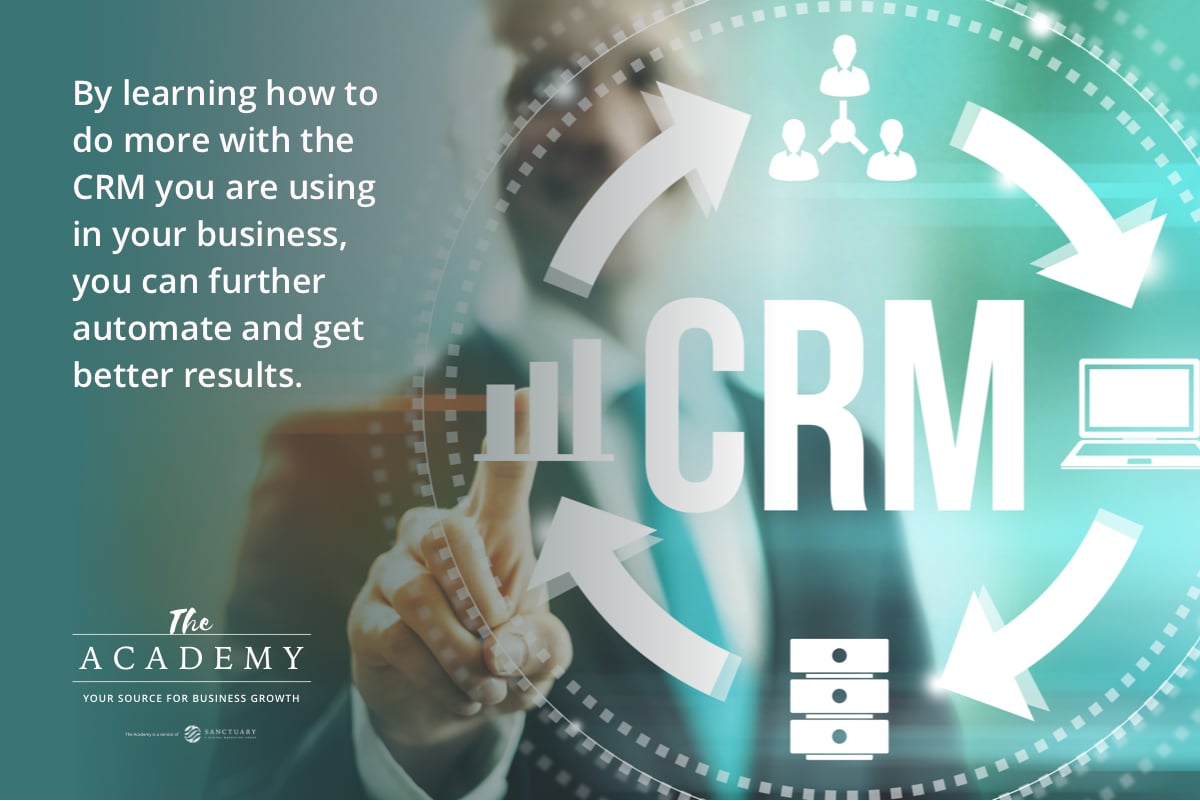 Provide Prompt Service
Speaking of serving customers properly, keeping them waiting long is never a good look for your business. To make sure customers and potential customers get the timely responses they deserve, it's again worth looking at automation. Things like chatbots for your website and other advanced tools can streamline the customer service process without totally removing the human element. You can blend automated responses with escalations to human representatives for more complicated matters to create a system that gives everyone the prompt answers they need.
So, what's first up on your automation to-do list? There are a lot of options above, but don't let yourself fall into the trap of becoming overwhelmed and not doing anything at all. Pick out one item, put it into action, and then move on. Soon enough, you'll have a well-oiled machine that is properly serving customers and growing revenues.