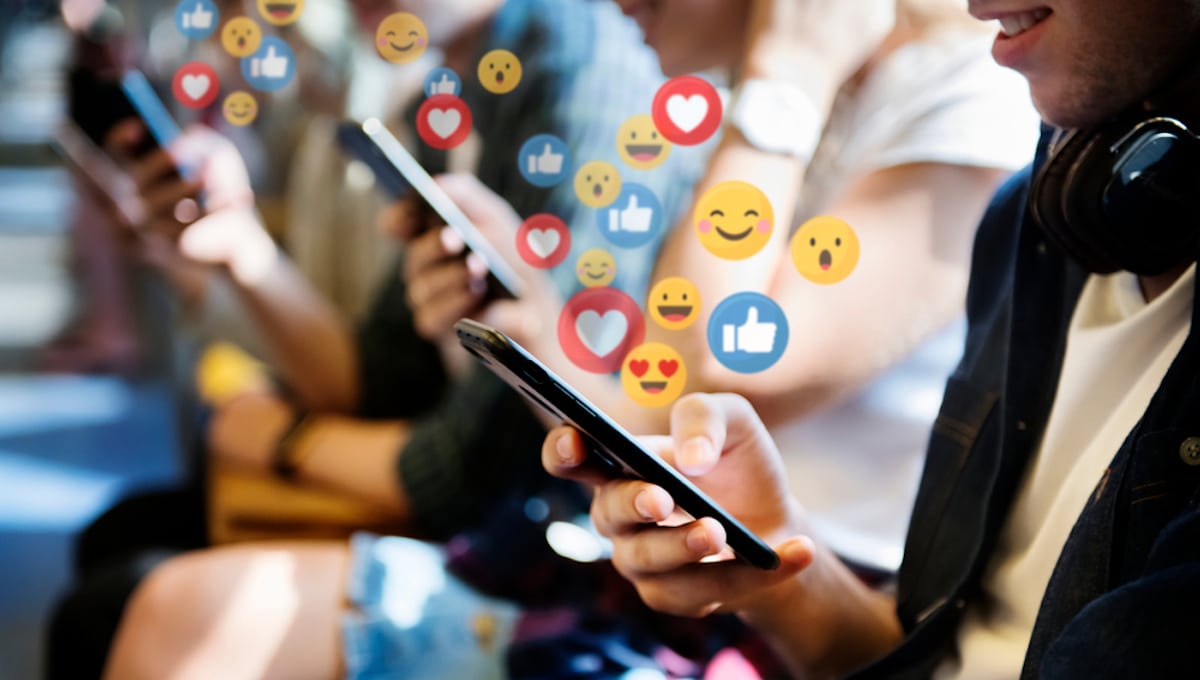 As a business owner, your goal is to provide an excellent product or service for your customers. However, if you don't make reasonable efforts to get in front of your target audience, regardless of how fantastic your product is, it just won't matter. For today's businesses, social media offers one of the best ways to get in front of new customers and stay top of mind with current ones.
Why Your Small Business Needs Social Media
If you don't have a social media presence yet, the chances are that you are missing out on some business—and a lot of it. Social media continues to be one of the most popular online activities. In fact, there are 247 million social media users in the United States as of the end of 2019, and that number is expected to grow even more in 2021.
Social media is also proving to be an extremely effective way to connect with current and potential customers on a more personal, human level rather than coming off too corporate or formal. People (of all ages!) are glued to their phones, and businesses need to be meeting their customers where they are at.
So, if you aren't yet on social media (Facebook, in particular), it's time to join the bandwagon. Once you have a presence and dedicate the appropriate resources to managing your pages, you'll be quickly surprised about the differences it can make in your business.
Your Business is on Social Media, Now What?
Now that you have a presence on the right social media channels, the next thing to do is get in front of more of the right people – your target audience. To get in front of the right people, you need to grow your social media following. And to make it easier, we have put together a list of five tactics that you should take to make that happen.
Post relevant written content.
Having a business page on social media isn't enough. You need to engage with social media users to grow your brand relevance and increase the likelihood that someone will want to do business with you.
The best way to do this is by posting engaging content regularly. But don't just post to post! Content should be well thought out, messaging should reflect your brand and the types of content you post should vary. Here are a few ideas of content that's great to share on social media:
Photos
Videos and gifs
Links to your recent blog posts
Links to case studies
Testimonials
Infographics
Use video to engage your audience.
It is easier than ever today to create high-quality video content that will resonate with your audience. Consider a video of the owner talking to customers about the business or a video of your employees doing a great thing in the community.
If you don't have a resource on hand to create your video, there are oodles of freelancers available online to help you create best-in-class video content. But what's interesting about video today is that it doesn't necessarily have to seem highly produced or edited. With the popularity of Facebook Live, Snapchat and now TikTok, short, off-the-cuff videos are all the rage.
Invest in Facebook advertising.
Creating well-written relevant content is crucial to your social media strategy, but you need to make sure that the right people see it. Facebook advertising provides a highly-effective and economical means of getting in front of a targeted population that will most likely be interested in the products or services you sell.
Respond to your customers.
When customers post comments on your page or write a review, whether it be positive or negative, take the time to answer. The best social listening and response strategies suggest that you respond to posts and reviews within 24 to 48 hours. So, if a customer has something great to say, thank them. If they leave a negative review, contact them offline and see what you can do to resolve the problem, but acknowledge their concern online. And if they post a question, provide a helpful answer that might be relevant to other customers.
Show social media icons where appropriate.
Build "Follow Us" buttons on your website, on your customer emails, and everywhere you can. Your customers are one of the best ways for your social media strategy to go viral. But, if they don't know you are on social media, they can't help you get in front of other prospective customers. So, make it easy for customers to follow you.
On your website, ensure that you have "Follow Us" buttons on every page. If you send customer emails, make sure you have clickable "Follow Us" buttons available. If you have a brick-and-mortar location, make sure you have a "Follow Us on Social Media" sign in a prominent place in your establishment. Consider offering a discount or other incentive for customers that leave you a positive review on your social media page – customers eat that stuff up.
Create a "likes" campaign.
If you want to take a more direct approach to building your social media following, you can run a campaign on Facebook specifically for page likes. Creating a Page Likes ad is similar to creating any other type of Facebook ad in that you designate ad design, copy and budget, but it's specifically targeting page likes rather than some other kind of CTA.
Growing Your Social Media Presence is Easy
Growing your social media presence is easier than you might think. You just have to zero in on your brand and your message—and how to make it appealing to people. When you follow the suggestions we offered above, your social media following will grow like wildfire, and maybe even become one of those social media accounts that people love to follow.
The key with social media is to keep at it. Social media is not a "set it and forget it" digital marketing channel. Instead, social media is a highly effective way of helping you get in front of more of the right customers. Get the right content in front of them, engage in conversations and thank them for their suggestions. Before long, you'll have a social media presence that your competition will envy.