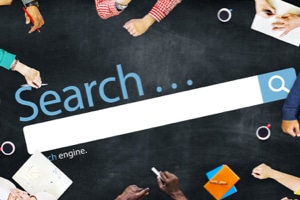 You have a website so that you can communicate important information, help and educate your potential customers and get leads for your business, right? That's a great reason to have a website, but it's not enough to just have something with a few pages of content on it. You have to make sure there's a strategy behind what you're putting onlne and that it aligns with what people are searching for.
If you think about it, there is just no point in having a website if it doesn't attract very many visitors. You want your site to show high up in search results when someone makes a search relevant to your products or services. You want it to be seen!
There are essentially two different ways to get your site to show up in search results: By paying for it, or by results occurring organically. This post will introduce you to those naturally occurring results that comprise what's called "organic search," as well as to the steps you can take to optimize your website to show up more often.
Paid Search vs. Organic Search
When you search for something in Google, think about the results that show up. Have you ever noticed how the first couple results always say "ad" next to them? That's because someone is paying to put those results there. These are paid advertisements and can be implemented on different search engines.
But what follows those paid search ads are organic search results. When you think organic, you likely think natural, which is exactly what those results are—they show up naturally because of their relevance to the search that was made.
You can see the difference between these results in the image below.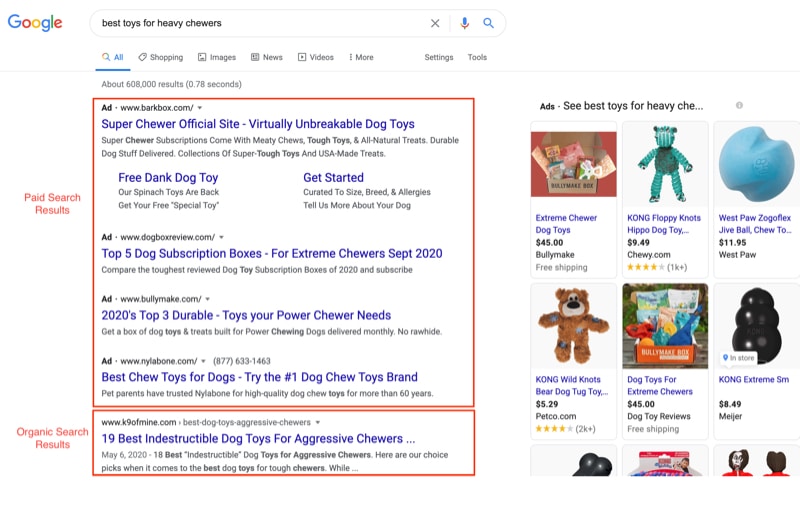 While paying for your website to show up in the first couple of positions is effective for getting more website While paying for your website to show up in the first couple of positions is effective for getting more website traffic quickly, those results will disappear as soon as you stop paying for them. Ranking organically has a more lasting effect and is a great investment. The long term ROI of content that ranks well in the search engines can have a major impact on the growth of your company.
Why do some websites show up higher in search results than others?
Search engines like Google have extensive algorithms and methods for scanning content on the internet and determining its value. The thing is, value to search engines is very multifaceted and isn't just about having good content or a site that functions well. It's about both of those things and more harmoniously working together.
Websites that achieve high rankings have valuable content, a user-friendly interface, logical organization and categorization, a range of media like images and videos, and are relevant to what people are searching for. These websites likely have an ongoing digital marketing strategy that includes things like content creation and SEO—which brings us to the next point…
What is SEO?
SEO, or search engine optimization, is the process of implementing different updates to a website to make it easier to understand and more attractive to search engines so that your content is shown to potential customers online.
SEO consists of different technical and on-page updates you can make to your site that correlate with results of keyphrase research and a site audit. In addition to one-time updates, SEO also consists of ongoing content creation aimed at representing keywords important to your business.
Why should you care?
Website traffic is valuable for your business, especially when it's traffic coming from people searching with intent to purchase. As a digital marketing company, we know that there are thousands of people in Northeast Ohio alone who are searching for digital marketing services for their businesses. We want to catch those people's attention with our website so we can tell them why a partnership with us could be successful. If there are ways to hone in on those searchers and increase traffic, why not do them?
Get Started with Sanctuary
If you have a website and haven't been able to give it the attention it needs, or you're just not getting the results you want from it, we can help bring it up to the next level. Contact us today to talk about SEO services for your business.