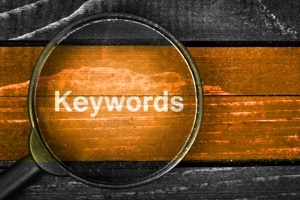 If you're not familiar with the concept of search engine optimization (SEO), then the idea of creating a keyword seed list might seem a bit overwhelming. You might not even be sure of what a keyword list is. Keywords are concepts, topics, or short phrases that define what your content is focused on. For example, if a customer is looking for someone to help with their back-pain issues, they might conduct an online search for "chiropractor near me" or "lower back pain."
When looking to build content for your website, you must use similar language to what your customers would use when searching for products and services akin to what you offer. When those keywords are prominent in your content, customers are far more likely to find your website and engage with your content.
So where do you begin?
Four Easy Steps to Create an SEO Keyword Seed List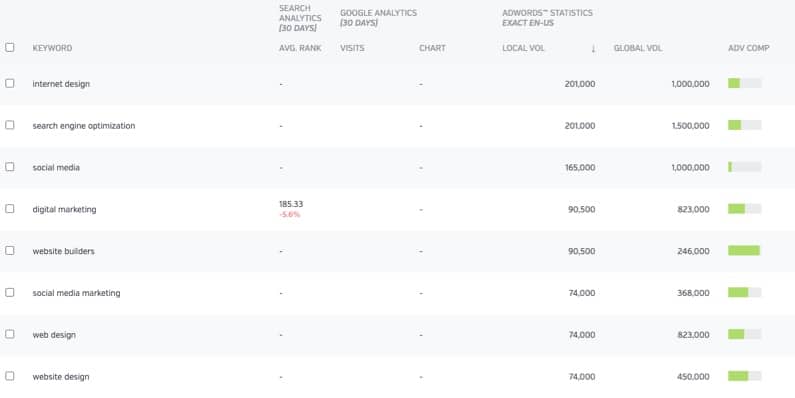 If you are ready to create content for your website, identifying keywords that should be woven throughout is easy. It just takes some research—which the Sanctuary team would be happy to help with! With the four steps below, you'll be on your way to building a keyword list and gaining a better understanding of your audience's search habits.
1. Research common terms and phrases in your industry.
Start by scouring your website and competitor websites for common terms and phrases. Using the chiropractor example above, common keywords might include "lower back pain," "back pain," or "lower back pain relief." These frequently used terms are a great place to start. This SEO keyword research will pay off as it will make the next three steps easier.
2. See what your audience is searching for.
Once you have your initial SEO keyword seed list compiled, the next thing to do is look at the keywords used by your audience. If your website has a search function, this is a great place to start. Have your marketing team pull the list of phrases that have been entered into the search tool. Scour the list. The terms entered into the search function will often mirror or be quite similar to the terms that people use when searching in Google, Bing, or other search functions. If you don't have a search function on your site (something we highly suggest), consider looking through social media, online communities, and any support tickets to look for commonalities.
3. Check Google to identify common search terms.
To grow your list of keywords, go to Google's website and start searching for the terms on your list. After Google returns various options to you, scroll down to the bottom of the page. Here you will find a useful box titled "searches related to website scanning." For example, when we enter "chiropractor for back pain" into Google's search engine, and we scroll down, we see the following for related searches: "when not to see a chiropractor," "chiropractor near me," "do chiropractors really help," "chiropractic adjustment benefits," and more. Add these search terms to your keyword seed list.
4. Prioritize your keywords based on your business and put them to use.
While keywords are helpful to ensure that others can find your content, the use of too many keywords can be a turn off to your reader. Keyword stuffing occurs when you use too many keywords and phrases in your content as a way of manipulating your site ranking (trying to get your content to the top of search results). Marketers and small business owners should never try to incorporate all of their SEO keywords into every piece of content.
Instead, leverage a few of the keyword that are most frequently used into your content, and otherwise focus on the keywords that best align with your storytelling. Targeting two or three keywords per page of content is a good rule of thumb to help you get started.
Consider Investing in an SEO Keyword Tool
As your small business grows and your marketing programs begin to ramp up, you may want to invest in an SEO keyword tool. SEMrush, Yext, Hubspot, and Moz offer easy-to-use tools for a reasonable monthly subscription fee. Of course, there are several SEO keyword tools out there, so it is essential to do your homework to determine your small business's best tool.
At Sanctuary, we have a set of tools we love using for keyword research. Let us help you!
Partner with the best SEO team out there.
If you want help putting together a plan for how to use these keywords and take your website to the next level with SEO, contact the Sanctuary team today!