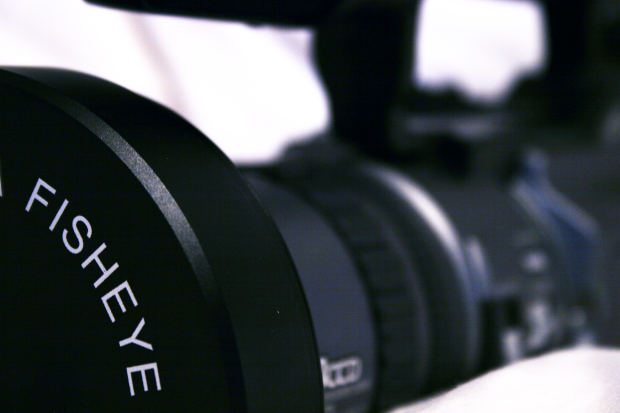 Ok, so over the years we've learned a few things about web video. We're by no means experts but here are some basic 101 tidbits of advice that we can pass on for those who are just starting out. The advice below will help you kick your bland boring videos up a few notches and maybe you'll stand out among your competition.
1) Relax when you're speaking. Slow down a bit. Pauses are good. Try and come off as relaxed and confident. Pauses give people time to think for a second and digest what you've said and it helps the overall pace of the video. Ultimately it can help you not say "uh, er, umm" because your pauses give you time to think too.
2) Stay away from the "creepy salesperson" way of speaking where you just pummel people with tons of information and talk, talk, talk. Consider that less is more. Present information so that it's in nice, digestible chunks that aren't long and drawn out. More words do not make a better video. Ask yourself: How can I slow down, say less, yet give my viewers better information that is actionable.
3) Don't try to cover too much information in one video. If you're trying to cover 10 topics in a 5 minute video it's too much. You don't want people feeling exhausted and overwhelmed at the end of your video.
4) The difference between a good video/good speaker and 99% of the rest of the videos out there is that the speaker is extremely likable. Smile a lot. Have a comfortable pace so your audience feels comfortable watching. Don't be afraid to be funny. Be yourself. Ask yourself what you can do to pull people to you. You'll be surprised how much a little smile or joke can improve the overall vibe of a video and all it takes is a little extra effort.
5) Don't be too cold and technical. People want information but they would appreciate it if it's delivered in an entertaining way.
6) Lighting is extremely important. If you're going to do videos on a regular basis, buy a cheap lighting kit to add some warmth and saturation to your videos. You don't have to spend a fortune to improve the overall vibe and professionalism of your videos.
7) I know you might think this one is questionable but you should consider wearing stylish, colorful clothes. A black t-shirt against a whiteboard with black marker and no light is drab and boring. People will subconsciously have a bad taste in their mouth if the image on the screen is not lively. You don't want people watching and having a negative feeling — and no matter what you say, they'll come away feeling that something was lacking if you're dressed like a bland, boring, slob. What can you do to make yourself stand out from the cold, whiteboard? Maybe even consider adding some color to your drawings? Every little bit helps. Trust me, it matters!
8) Close the video with something actionable. What will keep people from closing the window and completely forgetting about what you just said? Do you need a specific call to action at the end of the video. Can you reference a link on the page that will take them to the website, download something, sign-up for something, call for a free consultation. What is the point of even creating your video if you don't give them something actionable at the end?
9) Sound is extremely important. Invest in a microphone that can be placed on your lapel. Nothing is worse than a video with sound captured through the video camera's microphone. It's hard to hear, it's unprofessional and ultimately it's not the correct way to do it. This alone will take your videos up 99.5% above most of the low budget web videos on YouTube.com.
Video is tough. But with a few little tweaks you can take your little web videos from drab to dynamic and it just takes a little bit of effort, planning and maybe a little money. But it will be well worth it in the end.