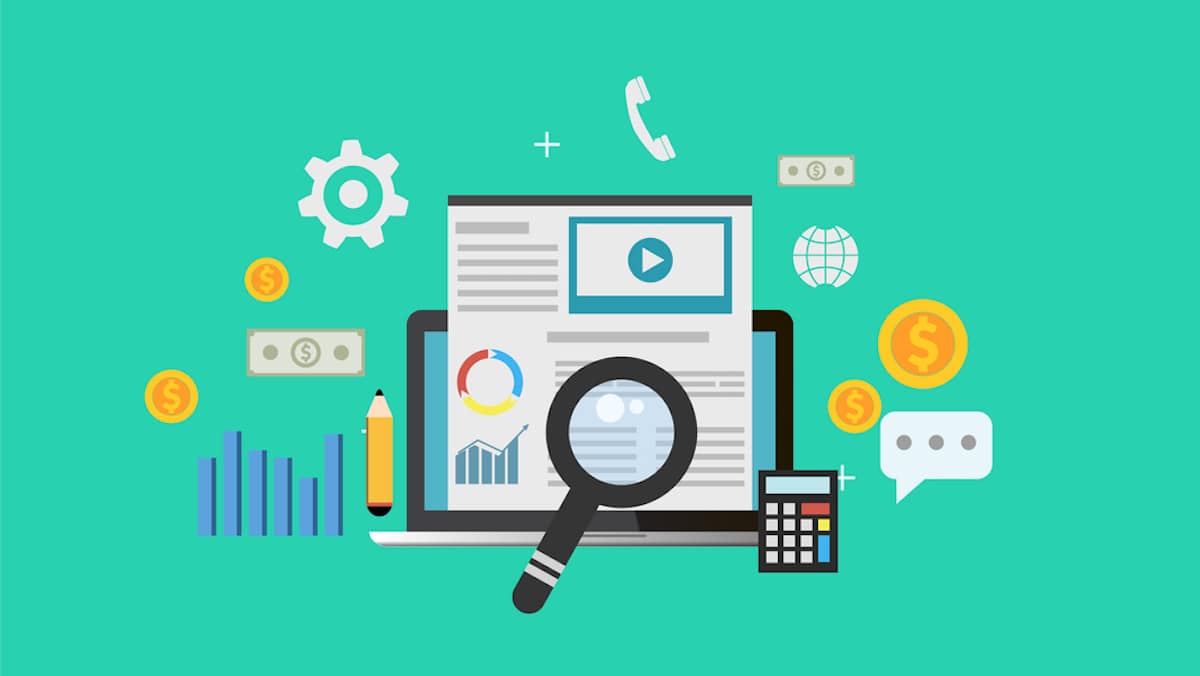 For nearly any business goal, there's a short-term solution and a long-tail strategy that can be created to help reach that goal. Similarly, when it comes to leveraging digital marketing to drive leads and growth for businesses, there's a solution for getting leads quickly and there's a more long-tail strategy. We often differentiate the two as either organic or paid initiatives, with paid being the method that earns results instantly.
Both organic and paid initiatives should be included as part of a holistic digital marketing strategy where optimizations are happening in the background to garner more organic traffic and leads, while paid ads are running in the present to bring in leads tied to a very specific message. And that's really the value of running paid search ads. You're targeting people who are searching for a very specific product or service and attracting leads with a message tailored to that.
Paid search, often referred to as PPC (pay-per-click), is a form of online advertising by which businesses post ads and pay the publisher (say, Google) only when someone clicks on the ad and is directed to their website. Paid search may include other metrics (CPM, CPA, etc.), but PPC is the most common form of paid search.
Most businesses realize the inherent value in this form of online marketing, but it's natural to be intimidated by the complex strategies that go into creating successful paid search campaigns that deliver maximum ROI. It all starts with understanding the basics of paid search ads and how they work to generate targeted leads and other desirable conversions for your business.
Types of Paid Search Ads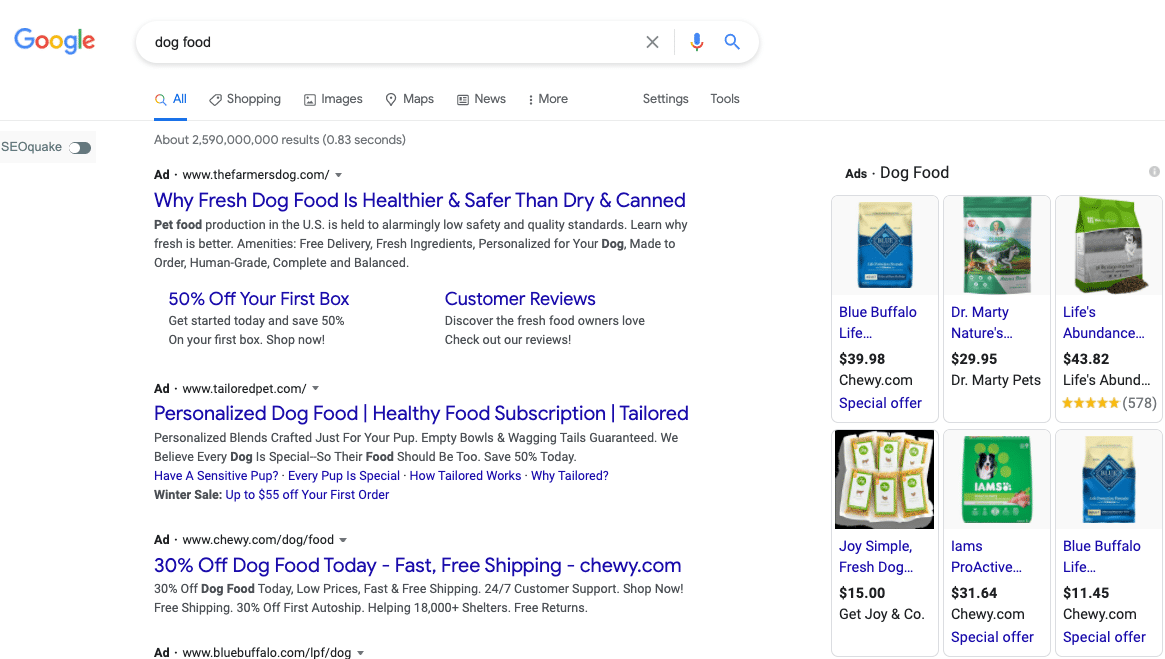 The main defining factor of paid search ads is that they appear for relevant searches. If a consumer searches for "dog food" or "pet store" and you're offering the goods or services they seek, you want your ads to appear so you can be connected to the consumers most likely to make purchases. That said, there are many types of paid search ads, including:
Text Ads
Shopping Ads
Native Ads
Social Ads
and more
Simple text ads that appear above the ranked content on SERPs (search engine results pages) are common, as are Google shopping ads, which typically return a product name and image for relevant searches. Native ads appear more unobtrusively, paired with similar results but bearing terms like "sponsored" or "advertisement", and of course, social media ads are growing by leaps and bounds. It's important to look into the various types of paid search ads available to you so you can formulate a winning strategy that works for your brand.
How Paid Search Ads Work
The mechanics behind paid search ads are relatively simple. You create the type of ad you prefer, including visible content and meta data like relevant search terms (i.e. keywords and keyword phrases). The ad displays for relevant user searches and when certain conditions are met, you are charged by the ad publisher (like Google). For PPC, the condition is someone clicking on the ad.
Tips for Creating Effective Copy
Strategies for effective PPC content are complex, to say the least, but best practices require that you understand your audience and what speaks to them. It's important to utilize tactics like statistics, emotional appeals and unique value and benefits to the consumer to increase the chances of someone being driven to action by your ad. Here are a few high-level tips to keep in mind when writing ad copy:
Include keywords or buzzwords to attract the right audience.
Keep your messaging short and sweet, avoiding lengthy sentences.
Focus your messaging around a call-to-action (CTA) that you want users to take.
Do pay attention to character limits to ensure your entire message is shown correctly.
Start Getting More Leads with Paid Search Ads
Leaping into the waters of paid search advertising can be daunting, but it's not a complete guessing game. There are plenty of tips and tricks for tweaking your audiences and search terms, tailoring messaging to a specific audience and ultimately getting great results for your ad campaigns. Over time, launching campaigns will become easier and you'll have plenty of experience to learn from and improve on.
Be sure to check in regularly with the Sanctuary blog to keep learning more about the kinds of tactics you should be including in your digital marketing strategy!