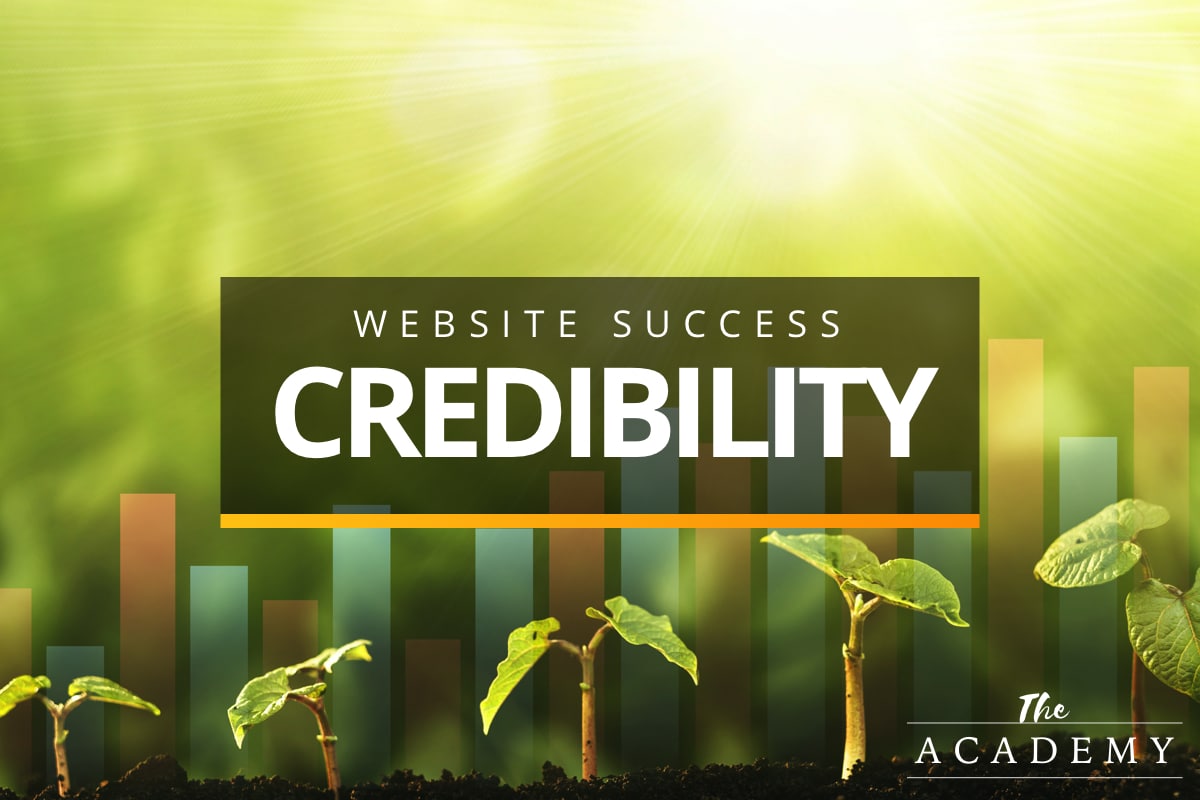 For many businesses, web design seems like a huge challenge. Sure, you know you need a website to connect with customers and keep up with the competition, but where do you start? With so many other things to do with digital marketing, the task of building and maintaining a quality website can be pushed off to the side. 
In this post, we'd like to provide you with the motivation to move that website project up on your priority list. Below, we are going to discuss the many ways a great website can build credibility for your brand and drive your business into the future. With so much to gain, you won't think twice about investing the time and money needed to establish a website that will serve your business well for many years to come.
The Goal of Any Website = Conversions
Before diving into the many other things a great website can do for your business, we need to first stop and point out the obvious goal of virtually every website—conversions. You are in the business of making money, of course, and making money means turning visitors into customers or clients. So, at its heart, this is what a website representing a business needs to do best.


If you are selling physical or digital products, conversions are counted in the literal sense—they are purchases made directly through your website by visitors. However, you don't have to participate in e-commerce to consider your website as a conversion engine. For example, if you are a design firm and you aim to book new clients, the contact form on your site may be your main mode of conversion. Potential clients will get in touch through that form, and some of them will decide to work with you. Whatever a conversion looks like in the context of your business, make sure your website is playing a strong role in that pursuit.
Establish and Connect Your Branding
Solid branding is important for any business. By "solid", we mean a brand that is recognizable and consistent across platforms. This is the key thing to keep in mind when building and designing your website, or when going through a redesign process. The branding on your site should match up perfectly with the branding elements you've put in place elsewhere in the real world.
The way you go about this from a practical perspective will depend on the current state of your business. For example, are you an established company that is just now taking your website more seriously? Or are you completely new to the market, and you are building out a site along with the rest of your marketing assets? If it's the former, you already have branding in place, so you can use that as a starting point. You probably have a logo, and that logo should be displayed prominently on the site, so visitors understand that this site is connected to the brand they already know and love.
On the other hand, if you are just getting started, your website represents a great opportunity to put a brand image in place. You can design a logo, choose a color scheme, fonts, and much more. With your branding dictated by the site, you can then take bits and pieces of those elements out into the real world as you create signs, store designs, or whatever applies to your specific business model.
Whether the business or the website comes first, the message is clear—make sure the branding is consistent throughout everything your company presents to customers and clients. Confusion is never good for business, and you'll be leaving money on the table if your branding is mixed across various platforms. Spend the time needed to gain clarity on this point and then put a clear branding plan into action.
Make a Great First Impression with Your Website
When you put a website up live on the internet, you need to remember that many of the people who find that site will have never before interacted with your business. Sure, some of your current customers will use the site for contact information, product details, or other purposes, but many visitors will be first-timers. With that in mind, be sure that the site you create is making an impression you'll be proud to stand behind.
So, what makes up a great first impression in the digital world? We like to start with clarity. Focus on creating a site that leaves no doubt about who you are, what you do, and why the visitor should be interested in learning more. If your site is ambiguous or confusing, those who land on it are more likely to hit the "back" button than they are to do anything else.
In addition to creating a site that is clear about its purpose and direction, also make sure the site lives up to the standards of professionalism that you have for your brand. Will site users be impressed by the care that has been taken to create each page, or will it look like you just tossed up something quickly on the web to be done with it? Even if your business has nothing to do with technology or websites, the care you take in building the site that represents your brand will say something about the quality of your products or services.


Lastly, a well-crafted website is an opportunity to create trust with your clients and potential customers. Use every opportunity to build trust. How the site looks, what the text says, the quality of the images, the inclusion of trust factors like a physical address, phone number matter a lot. Finding ways to incorporate awards, certifications, association badges and even pictures and bios of real people at the company could determine if someone leaves or stays. Do everything you can to make a great first impression and create trust. Trust is the foundation of any good relationship and it can all start with an amazing website.
Clearly Present Your Offerings
The great thing about a website is that you have complete control over how your products are presented to an audience. That isn't always the case for businesses, depending on where and how they sell their goods, but you can control every last detail of your site. So, with that power in your hands, be sure to take advantage of it by doing a great job of clearly presenting exactly what it is you have to sell.
If you are selling directly on the site, that means creating in-depth product pages that include all relevant product features, benefits, and options, along with pricing and a clear button to click or tap when ready to make a purchase. This is the core of your business, so it should get all the time and attention it needs to be perfected. As mentioned, this is your opportunity to create trust that results in a sale.
You don't have to be selling anything directly on your site to optimize in this area, however. It's still worth going into great detail on the products or services you have available, as this will cut down on the number of questions you receive through the site. By giving potential buyers everything they need to know upfront, you can streamline the whole process and make it more likely that they'll want to engage with your brand.
Match Your Design to Your Market
As you work on the overall look and feel of your site, make sure it not only aligns properly with your branding but also with your market as a whole. For example, if you serve a professional industry, it wouldn't make sense to use too many bright colors and cartoonish images. Instead, you'd want a clean, sophisticated look, to send the message that you are an accomplished organization capable of delivering at a high level.
On the other end of the spectrum, a website for a business that serves children, such as a kid's toys company – would want to use bright colors, playful images, etc. In that case, such an approach would be appropriate and would line up perfectly with the target market. Whether you are serving a professional clientele, excited children, or any group in between, lining up the design of your website to connect with that audience is critical.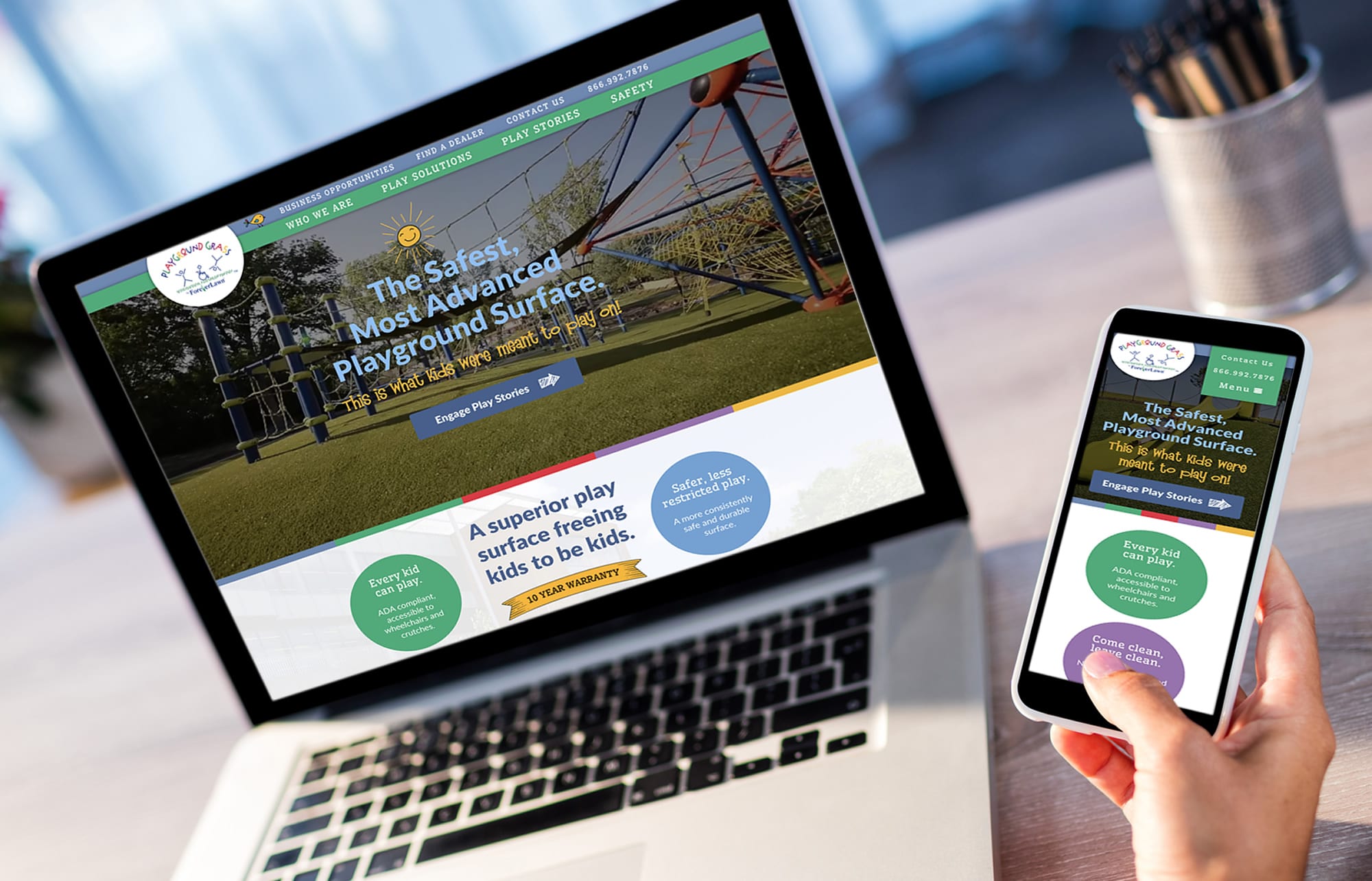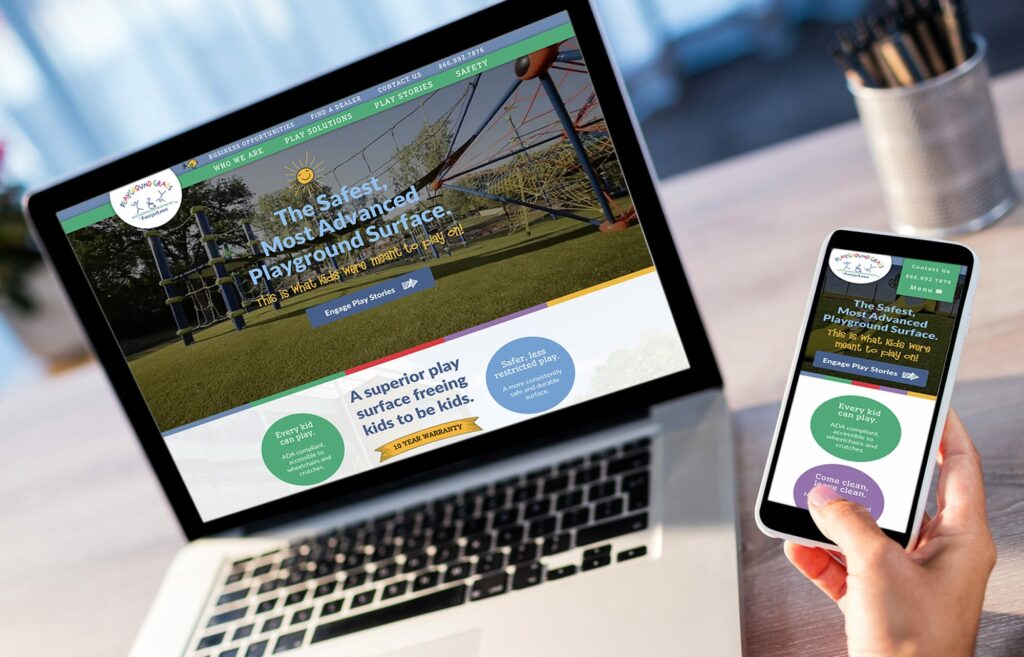 If you need inspiration on this part of the project, simply look at how some of your competitors have approached the task. You aren't going to directly copy their designs, of course, but you can pick out five or ten other sites in your niche and see if you find any themes that connect them all. If there are features or colors that show up again and again, you may want to include those elements in your own site, as well. In this way, you can save yourself a bit of time by leveraging some of the decisions that have already been made through trial and error by others in the market.
Make Life Easy for Customers and Clients
The last stop in this discussion comes down to user experience. In design, user experience refers to how a user interacts with whatever it is you are presenting to them (in this case, a website). You don't want to make their life more difficult when they land on your site by presenting a confusing design, distracting colors, features that are slow to load, and more. Instead, you want the experience of using the site to be seamless. They should be able to quickly and easily figure out where they want to go, and everything should work properly and in a timely manner.
What defines a great user experience is going to vary from website to website depending on the goals of the underlying organization. As an example, let's look at what users might want from two different types of sites:
First, we'll consider a website for a contractor that offers residential kitchen and bathroom remodeling services. This kind of business won't be selling directly on the site, they'll simply want visitors to contact them for more information. So, what will visitors want to see on the site? Most likely, they'll want plenty of pictures of past projects, so they can see what the contractor can do. Also, they may want some basic background information like how long the contractor has been in business, any awards they've won, etc. Making the portfolio pictures and basic information as easy to find as possible will be key to a quality user experience on this type of site.
Our other example is a website for a local restaurant that offers takeout service. Customers want to quickly get on the site, see the menu, and place an order. That means functionality is the top priority here, rather than beauty, and the site should work nicely on all devices. Users will have a great experience when they can find the ordering app immediately after landing on the site, and all the information is presented clearly so they can assemble their order without any trouble.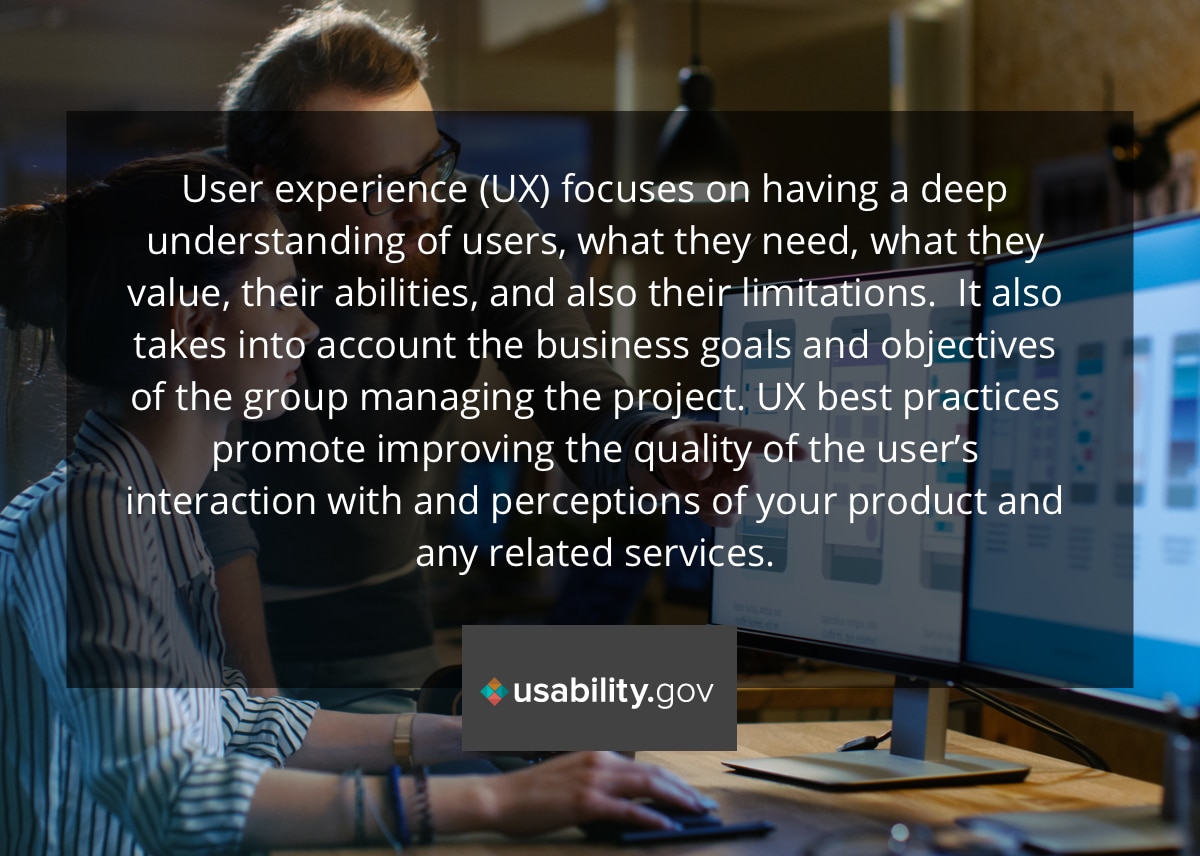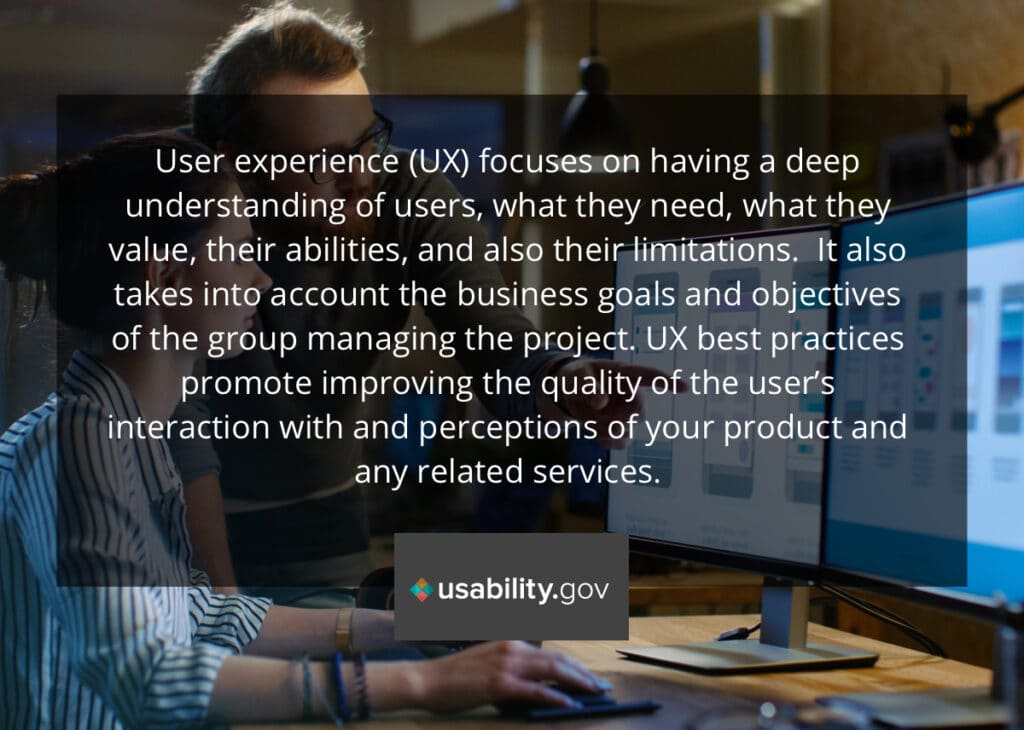 As you aim for a quality user experience, put yourself in the mind of the average website visitor and think about what it is they'll want to find on your pages. Make sure those top priorities are presented in obvious places and are easy to use. Don't let a fancy, complicated design get in the way of functionality. Simple almost always wins at the end of the day.
Your Website Matters
If we could sum up this entire article in just a single phrase, it would be this: your website matters. You probably know already that you need a website, but you might be taking it for granted somewhat in terms of what the site does, how it looks, or how it performs. That neglect could be directly impacting your company on the bottom line. By committing to improving the quality of your site from top to bottom, and keeping up with maintenance and updates moving forward, you'll be putting in place a powerful asset that can help you keep up in a competitive market. Good luck!