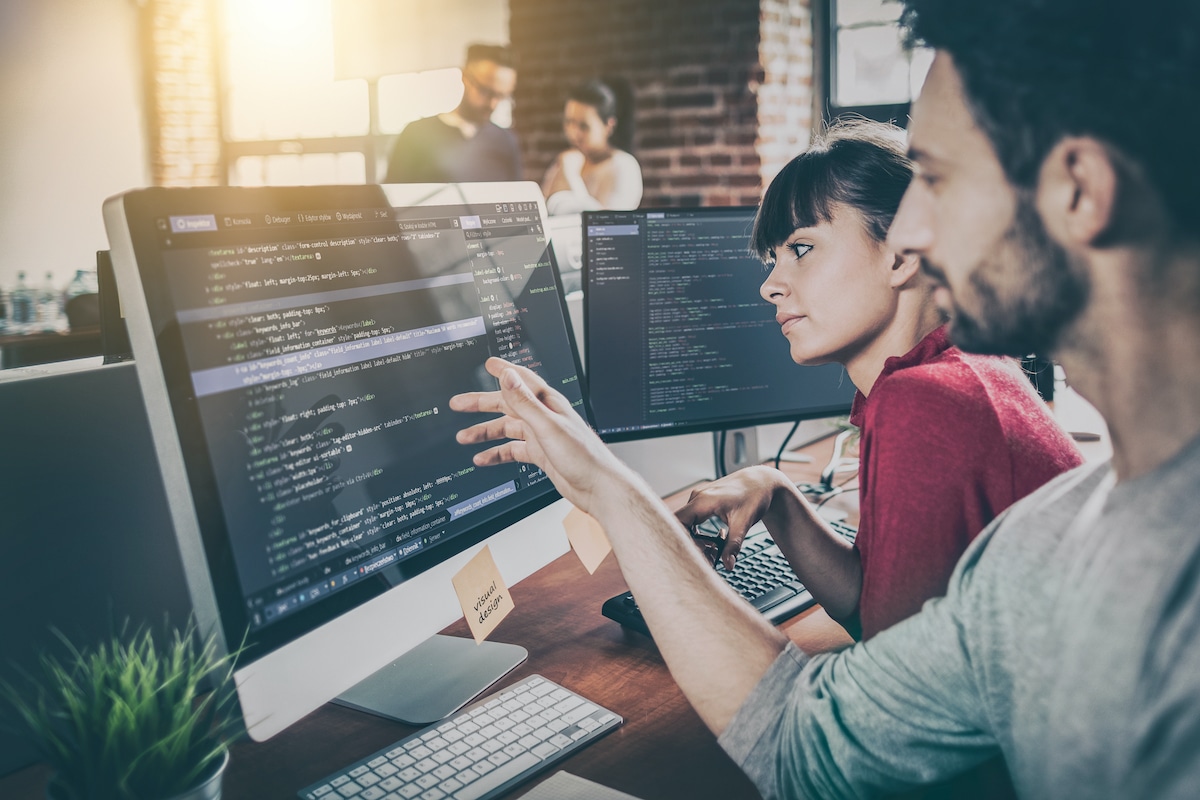 If your website is more than three or four years old, it's nearly guaranteed to be behind-the-curve in terms of technology, design and current best practices for mobile, speed and other critical web design trends. And it's probably not serving the changing goals and needs of your business as well as it could, either.
But committing to a website overhaul can be overwhelming, particularly in terms of time and cost. Many businesses balk at the expense and hassle for months or years beyond when updates are truly needed. Even if you're not concerned about the work or budget, it can be frustrating to wait six to nine months or more to deploy a new site that will better support your business.
In recent years, a handful of cutting-edge website development companies have shifted to a continuous delivery approach to website development. Rather than executing an entire website project before launching, continuous delivery means releasing each new feature or update as it's ready. This equals faster times to market, lower-risk releases, higher quality, lower costs and happier teams.
What is Continuous Website Development?
"Continuous Delivery is the ability to get changes of all types—including new features, configuration changes, bug fixes and experiments—into production, or into the hands of users, safely and quickly in a sustainable way."
—continuousdelivery.com
Continuous delivery emphasizes making continual improvements instead of complete system overhauls. It's a constant flow of incremental changes. Think about how often your apps and OS for your phone are upgraded with small updates and patches. For websites, improvements such as fresh design styles, a revamped sitemap, interactive tools and new features are deployed immediately as each is ready, rather than tied to a larger project and schedule.
The process goes like this:
Planning – define all of the requirements and scope a solution for the individual improvement. All developers and stakeholders agree on the plan.
Development – the website team develops the improvement according to the agreed-upon scope.
Testing – the new feature is tested extensively to ensure it works for users, on a variety of browsers and devices, and within the rest of the website's ecosystem.
Launch – the new feature is released on the website.
And then the team picks up the next item on the website wishlist; rinse and repeat.
5 Ways Continuous Website Development Benefits Businesses
If you can make the mental shift away from traditional website development practices, you'll find that a continuous improvement approach serves your business in some exciting and profitable ways.
#1: Faster Time to Market
A traditional website development project takes at minimum six months to produce—and often more. That's a long time to wait for a website that can better push on your business and marketing goals.
Releasing individual updates as they are ready allows you to push out improvements much more frequently. Depending on the size and scope, you could launch new features or updates in as little as one month. Month after month.
#2: Lower Budgets and Commitment
Rather than committing upfront to a website overhaul costing tens of thousands due in several installments, you can pay a month at a time, a feature at a time. Defining a single website improvement enables tighter scoping and thus lower costs.
Or, having a set monthly retainer for website updates allows you to be always improving your website within a consistent, easily manageable budget.
#3: Higher Quality and Lower Risk
Working on one feature at a time allows you and your website team to focus on creating an ideal solution. Juggling an entire site at once can be challenging to get all the things exactly right all the time. We've found that more focused work produces higher quality work.
In addition, there can be less risk that something else could break on your site when you test and release an individual update rather than many together.
#4: Adaptation and Flexibility
When you commit to a traditional website development project, unforeseen changes or shifting requirements down the road can be both frustrating and costly. On the other hand, continuous delivery of one improvement at a time allows for adaptation and a much greater degree of flexibility. It also allows your digital marketing and website teams to be reviewing analytics and other testing data to adapt plans and further improve results.
#5: Better Partnerships and Happier Teams
It's no secret that focused, productive teams are happier teams. Giving your website team the ability to regularly deliver improvements that get results makes the work feel highly rewarding for all involved. It also allows your team members and your website team to develop ongoing relationships and deeper understanding that further improve the quality of the work they're producing.
Ready to Shift to Continuous Website Improvement?
If you're like most business owners, you probably have a laundry list of frustrations with your current website as well as ideas for improvements. Consider tackling these issues and ideas now while they are small, rather than amassing a big "debt" of items that will take greater budget and resources to tackle.
At Sanctuary, we work within lean and agile methodologies for everything we produce, which has positioned us to provide continuous website development services. Agile has transformed how we get our work done, improving our up-front definitions, shortening our production timelines, increasing quality and strengthening client relationships.
We can work with you to develop and prioritize your wishlist of website improvements and then start working through it from the top down. Then, we'll update that roadmap periodically so we always have a focused direction for where your website needs to go next. Contact us to set up a meeting about your website improvement needs.
Sources: continuousdelivery.com, techbeacon.com, news.net, blog.skodaminotti.com, ffwagency.com