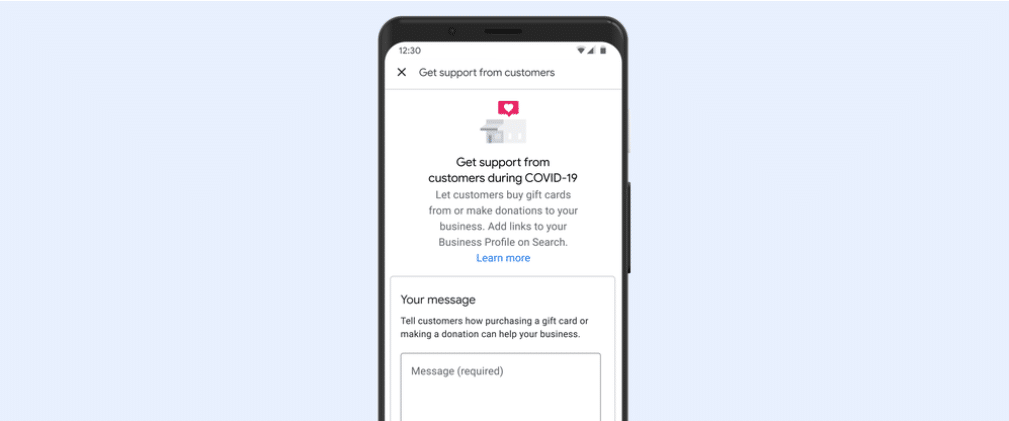 Due to the impact COVID-19 has had on local communities, Google has been working hard to make supporting local businesses easier. Recently, that extended beyond their initial primary focus of keeping customers informed in a (mostly) digital world.
Google Rolled Out Support Links for your Business Profile in May 2020
Support links enable merchants to add a donation link, gift card link or both to your profile. In tandem with the support links, a personal message can be shared to inform customers how the funds will be put to use. So far, this new tool is available in the United States, Canada, United Kingdom, Ireland, Australia and New Zealand.
Google Partnered with PayPal and GoFundMe for Donations
You don't have to look far to see that businesses around the world are looking for support, and communities around the world are searching for ways to be supportive. For gift cards, you can link to an existing page on your website for purchase or to gift card offerings with one of Google's eligible partners including Square, Toast, Clover and Vagaro.
While there are no Google fees associated with this service, there may be partner processing fees associated. However, the hope would be the benefit would greatly outweigh any fees.
What Your Community Sees on Your Business Profile on Google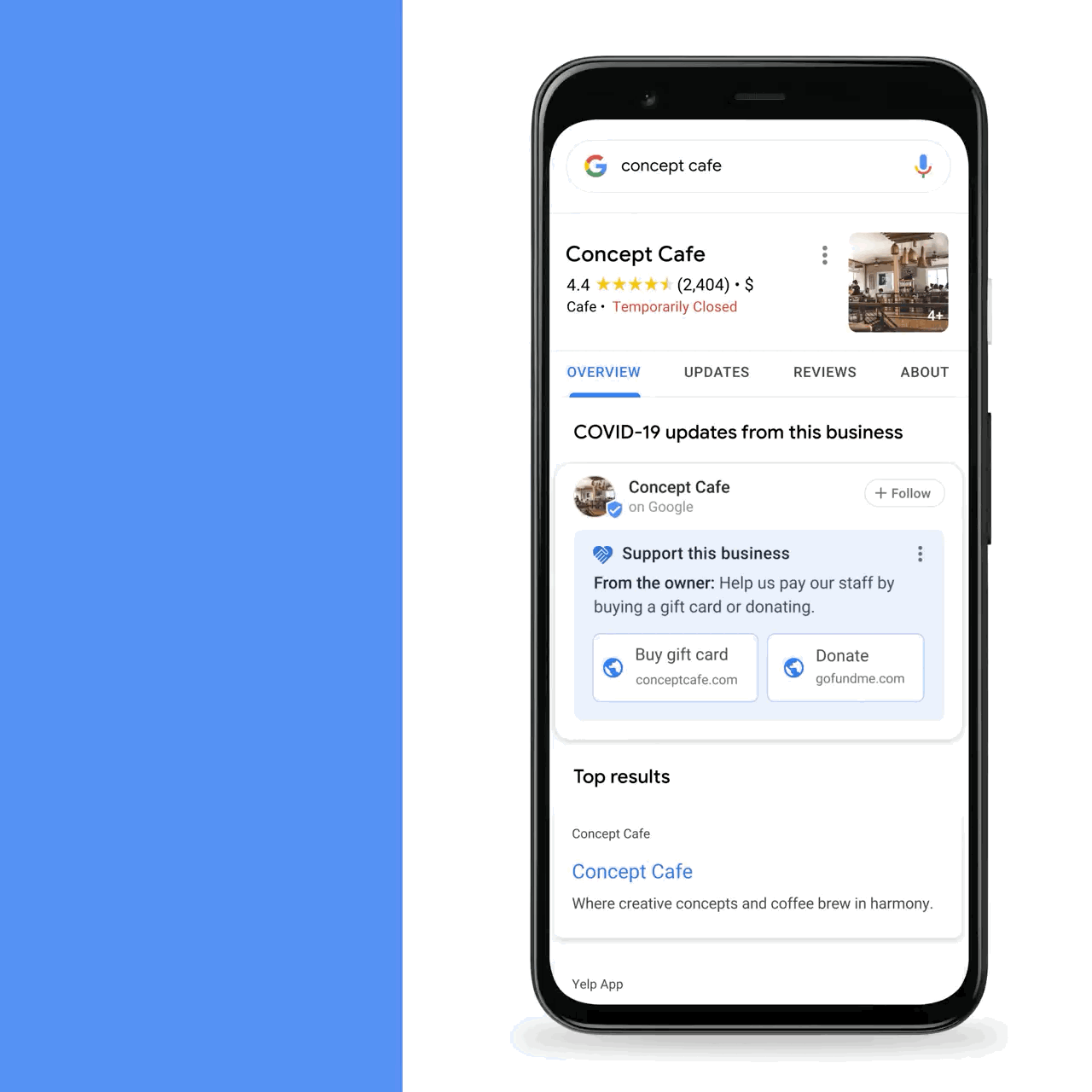 Get Community Support
Community members can now tap a banner straight from Google Maps to find businesses nearby they can buy gift cards from or leave donations for. Here's what it looks like …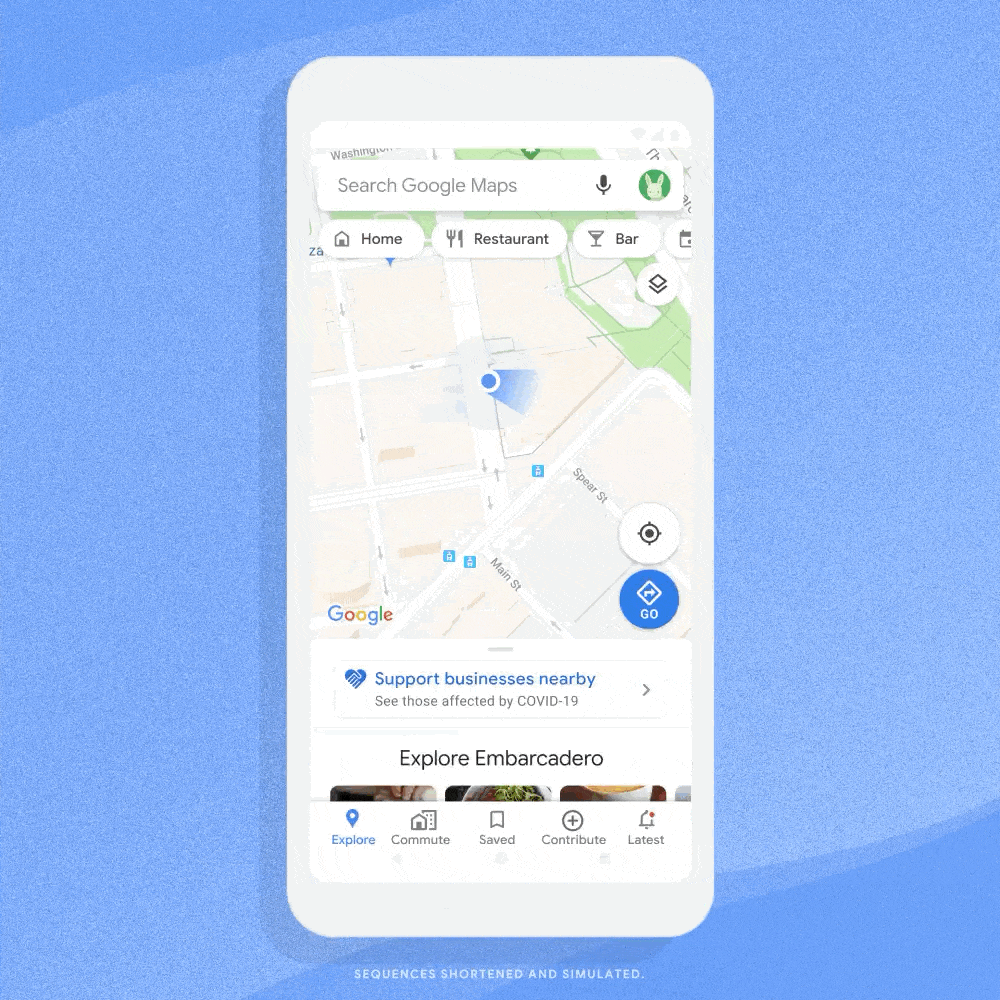 Learn More About Gift Cards and Donations for Your Google My Business Listing
Let us take care of the details so you can take care of your business. Contact the Sanctuary team today!