Have you ever Googled your business name? Try it. Like what you see? If not, you're not alone. Every year millions of dollars are spent on online reputation management to combat bad reviews, false claims, upset customers and the like. Once negative comments are posted to the web, they are often difficult to overcome or replace and can impact future business.
Yelp, which was founded in 2004, collects millions of reviews each year. Users will search for a specific type of local store or service, and receive a list of results like the ones shown below As you can see, ratings and reviews are front and center. For many of your potential customers, these reviews are critical decision-making factors. Good reviews are gold, bad reviews are costly.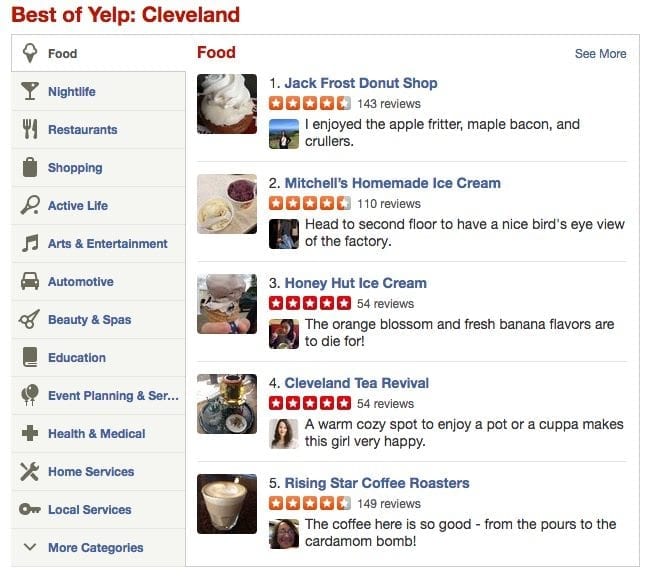 Fortunately, you aren't entirely at the mercy of your customers when it comes to garnering positives reviews. You can take an active roll in encouraging reviews – but monitoring and managing reviews on the web takes time and budget.
In a lengthy article on Forbes.com, Cheryl Lock outlined three steps to managing reputations online. They are:
Be Vigilant
Monitor what people are saying. Set up alerts and get notified when mentions are made. "Don't let negative reviews and blog comments linger without a response."  The longer these comments sit without a response, the more difficult it can be to address the situation.
Be Proactive
"Unashamedly embrace self-promotion." Promote and solicit customer reviews and success stories. Saturate social media and the web with positive comments about your company. Doing so will provide an alternate narrative for potential customers to read.
Be Honest
"Admit when you've messed up or failed to live up to expectations." Transparency is refreshing and will carry weight with customers. Never expect to satisfy every everyone.
Red Robin is an example of a company doing it right. (Side note, when visiting Red Robin go for the Banzai burger!)
Typically we have great experiences here, but on one occasion it wasn't quite up to our expectations so we did what many people do, we Tweeted about it. Within a half hour of posting the tweet, we received a response. Without placing blame, either way, their reaction team had reached out, established a rapport, set some expectations and turned a negative comment into a positive.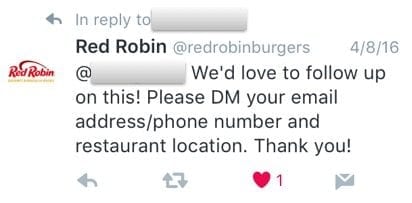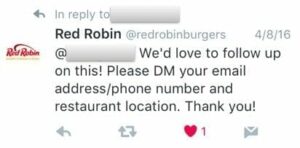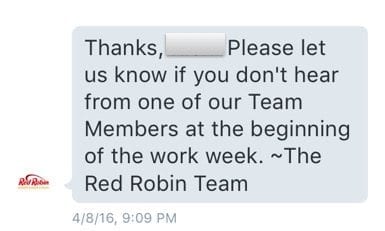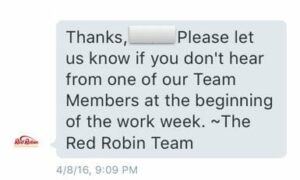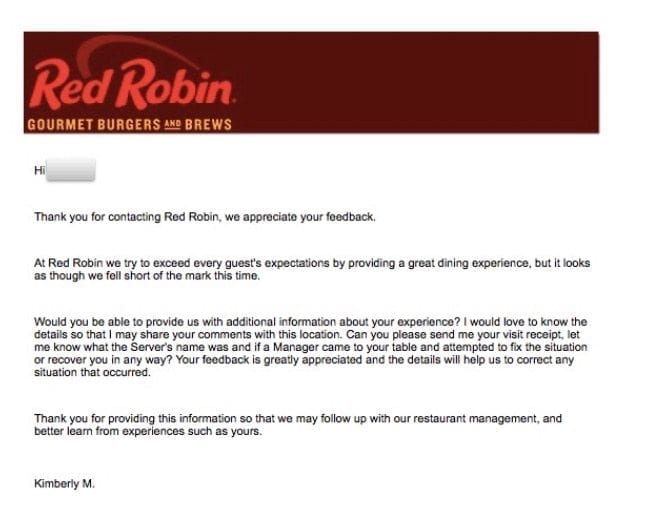 When it comes to reputation management keep to the three basic steps.
Response with honesty and Integrity
Not sure where to start? Simply Google your name or business name – or better yet let us do the legwork for you. Give us a call and we'll walk through this process with you.
Sanctuary Marketing group specializes in Digital Marketing and can assist you with your online reputation management needs.