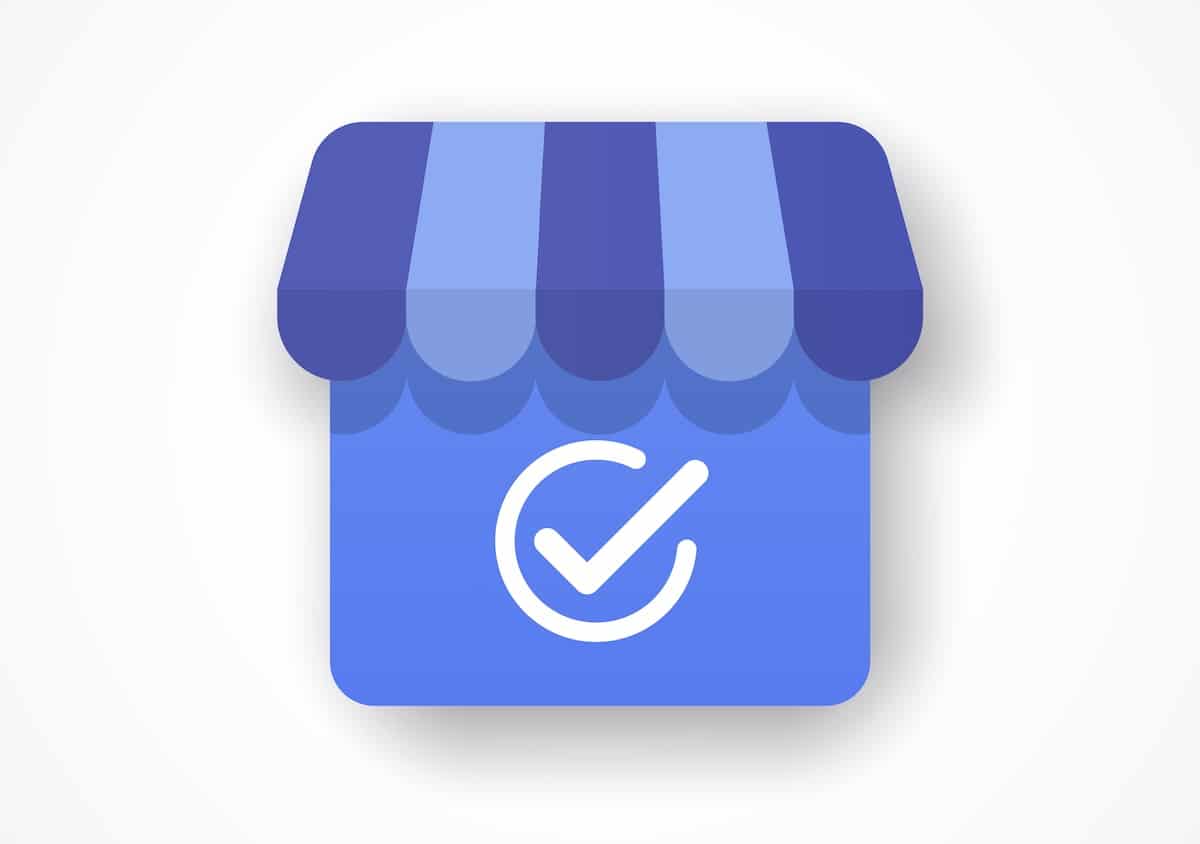 The COVID-19 pandemic has affected almost every business in the country in one way or another. Google was quick to react and offered assistance to companies with Google My Business listings to provide the most accurate information possible to their customers. The updates were displayed on Business Profiles on Google Search and Maps.
Update Business Details
If your company was affected by the COVID-19 pandemic, Google offered the following updates to your Google My Business profile:
Your adjusted hours of operation (if you had to close early)
If your business services were experiencing delays
Extra services you provided for the community
If your business was "temporarily closed"
Marking your business "Temporarily closed" didn't affect your local search ranking and was treated similar to open businesses. Google also suggested adding a COVID-19 update post to your profile, editing your business description, adding the hours & services disclaimer (a disclaimer on your profile to let customers know that your business info may not be up-to-date), and connecting with your customers by turning on messaging in the Google My Business app as a way to help your customers reach you. See more from Google.
Additional Options for Food Businesses
If you own a restaurant or food business, Google offered a few more options for you. They suggested updating your hours of operation as stated previously, as well as adding takeout, delivery, no-contact delivery or curbside pickup attributes to your profile. When customers would search for your business, your Business Profile prominently displayed which dining options were available: "Dine-in," "Takeout," "Delivery," or "Curbside pickup." Supported options had a "✓" and non-supported options had an "X". See more from Google.

Free COVID-19 Marketing Kit
Google also made a marketing kit available to businesses. The website contains printable posters and digital social post templates that focus on business updates. These items help to communicate changes about your business, like "temporarily closed" or "order today for takeout and delivery." See more from Google.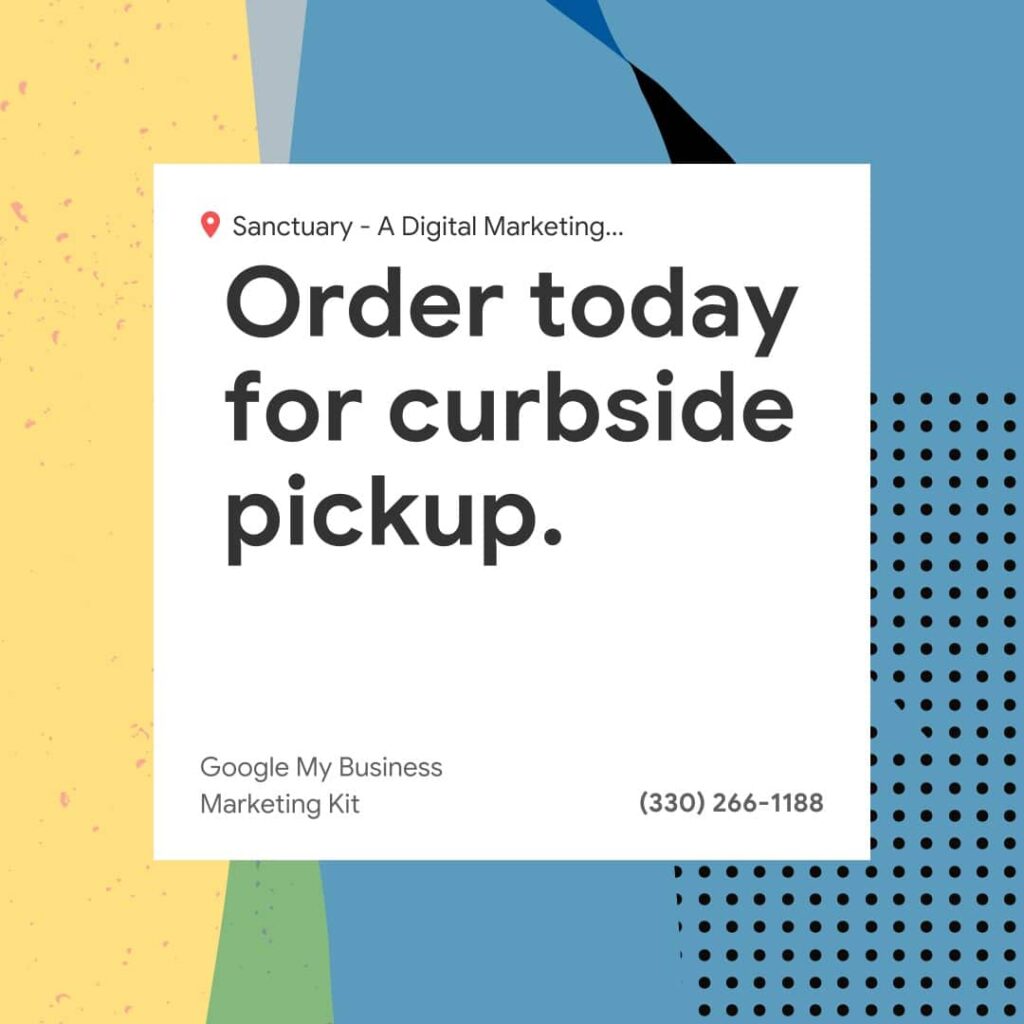 Updates for Healthcare Businesses
Doctors, therapists, and other medical practitioners can add details about services like telemedicine. Factors like search relevance, distance, and your practice's prominence determine whether your information appears in a search. Here are some options that are available:
Add virtual care & appointment links
Healthcare businesses can add an "Online care" attribute. This attribute lets patients easily find your Business Profile when they search for care options. You can add links for virtual care and appointments to direct patients to those pages on your website or your practice's profile on a 3P virtual care site.
Manage insurance info for your practice
On your Business Profile under your business's hours, a "Check insurance info" link might display. Google automatically includes this link if they identify insurance availability through their third-party provider. The link opens an "Insurance information" page that lists the health insurance providers your business accepts.
Add services offered
The services editor is available if you don't already have a services list provided by a third party. There is an option to add the services you offer, along with their descriptions and prices. You can choose what to offer from suggested types of services. If the type of service isn't listed, you can add your own custom services, like "conditions treated," "house calls," or "nutrition counseling."
Update and engage with patients
Help keep your patients up-to-date about major health events, new or popular services like telemedicine, and public health and educational messages by adding posts to your listing.
Manage your practice's information
Offer a way for patients to visit your appointment booking site. Enable patients to request an appointment through Google Forms with G Suite. You can also review and accept a HIPAA Business Associate Agreement (BAA) with Google and explore Google Meet for telemedicine.
Set location info if you're within a complex
Some providers are in a group office or clinic, or their practice is in a complex, such as a medical building or facility already listed on Google My Business. In this case, you can request to have this information displayed in your Business Profile. This feature is useful for individual healthcare providers and practices that don't display signage on the exterior of the building they occupy. See more from Google.
Don't have time to make updates? Sanctuary is here to help.
It's important to take advantage of all the services Google offers whether in pandemic times or not. Check your GMB listing frequently to see if there are new opportunities to get your listing in front of the right people.
We are always here to help you implement any changes needed, and beyond that, come up with a solid digital marketing strategy to help increase leads for your business. Contact us today!