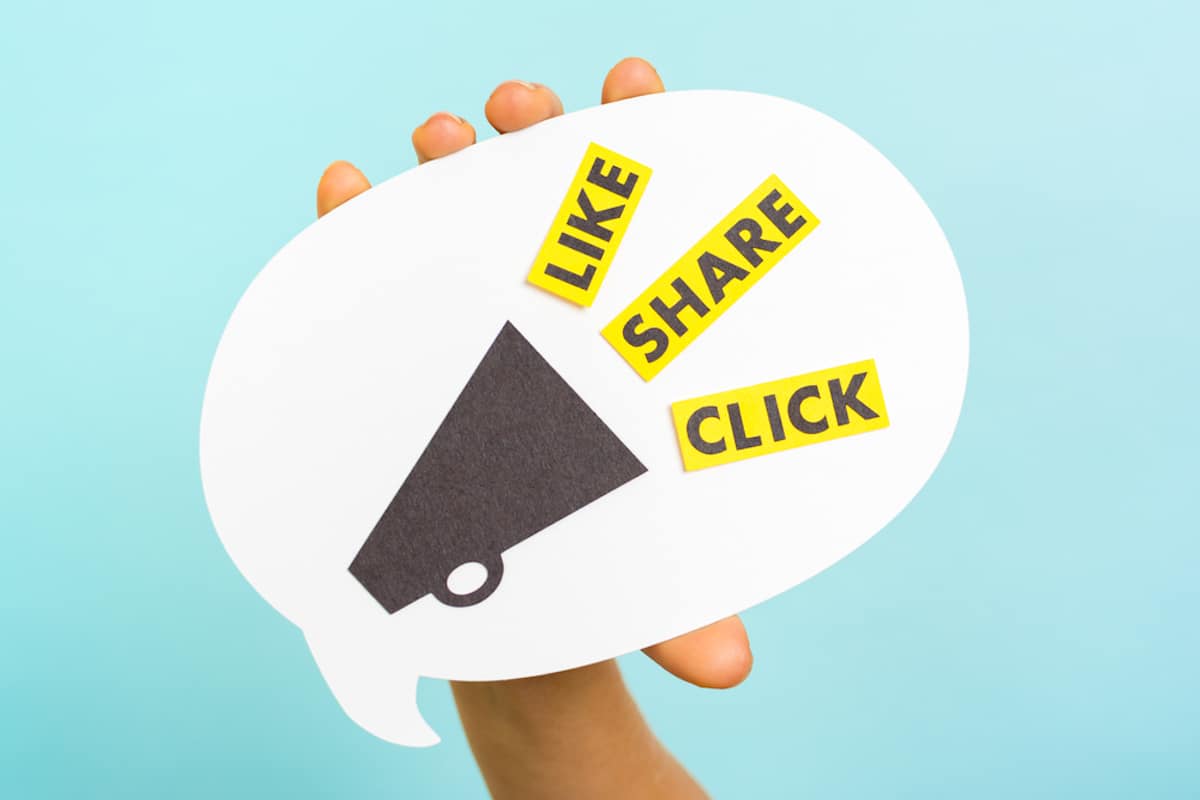 (Updated 1/22)
Determining which social media metrics to measure in your digital marketing can be confusing and a bit overwhelming, and quite honestly hard to do. For many businesses, it's hard enough to just do the work of posting and engaging on social media on a regular basis. The last thing most marketers and business owners have time for, is to actually figure out how to measure success.
From tracking the growth of your followers to knowing how well your posts are driving engagement, you might be wondering which social media metrics are the most important for your small business and where you can start.
I'll give you my thoughts on that soon, but let's start off by giving you a little bit of advice about what my company did to develop a little bit of structure for our social media and to set some goals as to why we're even going to do it in the first place.
First, I'd just like to mention that, like other marketing tactics, you can take the paid advertising approach, and you can take more of an organic approach. Your strategy for advertising campaigns and how you measure ROI is extremely important — and quite honestly much easier to measure. So let's focus a little more on your organic efforts, and then we'll eventually include a little bit more advice around measuring paid campaigns.
What we did, and I'm not sure if this is even the correct term for what we created, but we created our social media brand guide. Basically, this one-page document outlines the type of content we want to create and post on social media and then goes on to describe "why" we're posting it. This document has really helped us as we plan out our content each month and it guides us in ways that ensure that we're doing the right things for the right reasons.
I would highly suggest that you start out by developing a document like this first before you start thinking about how you'll measure success.
I'd like to give you a quick overview of our social media brand guide so you have an example to start you off. But before I do that I want to give you one more tip. If I'm being honest, I think a lot of people think they should be using social media to drive new business. That's fine if you're running ad campaigns. But for organic social media, it's not always great for connecting with completely new customers. People have to be somewhat interested already to want to follow you on social media. Therefore it's not really a great tool to create awareness organically. But what it IS great for is nurturing people who are already interested in your company.
That could be someone who found you online, and is interested, but not ready to commit.
It could also be existing customers who are very interested in you and have purchased from you before, and you have the opportunity to nurture them toward an additional purchase or engagement — or even support them through another layer of customer service.
You may not even be interested in nurturing customers at all. Social media could just be a focus on your brand and culture and your goal is to show off your company to potential new hires.
Whatever your goals, don't just start posting and hoping that the work you do is going to magically create a bunch of new leads and sales for you. Over time it will greatly contribute to the success of your company overall, and there are many intangibles. But remember that organic social media is generally more about supporting, nurturing, and connecting with people. Organic social media is not going to be your magic bullet for new sales. Focus on social media advertising if that's your goal.
So I don't want to go too deep into this because we still have a lot to cover. But here is the breakdown of our social media efforts.
#1. Education. 70% of our effort is around creating and sharing content that's made to help people. That's everything from posting free content in the form of articles, white papers, case studies, videos, and podcasts, to posting our latest newsletter and encouraging everyone to subscribe.
That's 70% of our effort, and the goal is simply to educate and help our followers with no strings attached. This will hopefully solve problems that they're seeking to solve and it will reinforce that we're experts in what we do. This is the core of the inbound methodology which we will cover a lot in this podcast. Always seek to help first.
#2. We honor our team. (10%) We celebrate our team's professional accomplishments and skills, we acknowledge their long-term commitments to our company, and we celebrate major milestones like new babies and marriages. Our team is the core of our company's success. We're nothing without our team, and hopefully, this shows in our social media.
#3 Culture. (10%) We talk openly about our values. We hope that this clearly shows that we're trying to live up to a certain level of standards and show that we're different. We want to showcase our personality and that this is ultimately a great place to work.
#4 Promotion (10%) Lastly, we promote our products and services. Where many people start and focus their efforts, is quite honestly our lowest priority. We're not afraid to promote what we do or to say that we're the best choice around. But we believe that a focus on educating, nurturing, and making a connection is where most of our time should be spent.
So hopefully that's a little help and it gets your juices flowing around what you might do to create your own social media brand guide. Now, let's get back to the original focus of this podcast – performance. How do you measure the success of your social media efforts?
Ultimately you do need to create a correlation between business success and the effort and dollars that you put into social media – whether that's paid, organic, or a combination.
One of the best ways to start measuring your social media channels' success is to invest in a social media analytics tool. Tools such as HubSpot, BuzzSumo, Snaplytics, Google Analytics, Keyhole, and more, make it easy for you to understand how your content is performing. And though these tools can measure just about any metrics, as you can imagine, some are more important than others.
So here we go… let's get into a few ways to measure success with your organic and paid social media efforts.
#1. Social media engagement
This is perhaps the most important of your social media metrics. The engagement rate tells you how much your audience is involved with your content and if they care about what you have to say. You can track engagement by looking at three different measurements.
Likes, comments, retweets, etc.
Post engagement rate
Account mentions and more.
#2. Social media awareness
Awareness is measured in two ways, through both impressions and reach. Impressions are all about the number of times that your posts show up in a user's timeline. Reach expresses the potential unique views that a post could have. By looking at both, you can understand the possible size of the prize, but more importantly, what is most realistic. Growing both measurements will help you to get in front of more of the right customers.
#3. Social media share of voice
If you are participating in paid social media advertising, then you will want to measure the share of voice too. This metric helps you to understand how much of the online space your business is participating in. For example, if you are in the auto repair business, it can help you to understand how people are talking about your business compared to other auto repair shops that they could go to instead.
4. Social media return on investment
Whether you refer to it as return on investment (ROI) or return on advertising spend (ROAS), you need to understand that the dollars you are putting into your social media advertising are driving results. Measuring ROI helps you to understand what's working and what isn't so that you can make the appropriate tweaks in your strategy along the way.
As part of this, you also want to measure referrals and conversions. Referrals help you to understand how users get to your website. You can use Google Analytics to track the sources by which your traffic comes in. Conversions, on the other hand, help you understand how many people are transacting with you. For example, does a visit to your social media site turn into an actual purchase from your website?
5. Social media customer response time and rate
If you are going to have a presence on social media, you need to ensure that you have a mechanism to participate in a dialogue with your customers. If your customers leave a review, whether positive or negative, you need to respond 100% of the time. If a user posts a question on your page, then you need to answer it 100% of the time. If your customer posts a comment on your social media page, you need to acknowledge it 100% of the time.
Not only do you need to do this, but you need to pay attention to how long it takes for you to do so. As a rule of thumb, the sooner you respond, the better. And when you can, be sure to respond in 24 hours or less.
If your business doesn't yet have a presence on social media, the time is now to change that. Getting set up on social media sites such as Facebook, Instagram, Twitter, and Pinterest, to start, is easy to do. And if you are in the B2B space, then LinkedIn is another excellent place to set up shop. But even before you set up your accounts, take some time to really define what you're going to do, why you're doing it, and ultimately how you can measure the performance of your investment. Doing social media right is not an easy task. But it can be easier if you have a plan and goals to work toward.