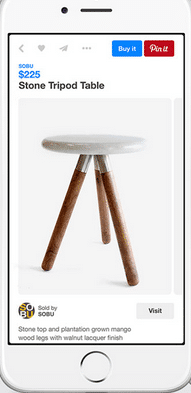 For those of you that might not be aware of Pinterest, we think it's time to get pinning on your board. In a snapshot, Pinterest is a place where ideas, pictures, and DIY (Do it Yourself) come together in a beautiful, customizable display. An important note to keep in mind, Pinterest is more than just a collection of amazing cat photos, it's both a marketing tool and strong contender in the Social Media marketing world.
There is value in Pinterest for a business. The visual impact of Pinterest can expose new brands, products or services to an entirely new customer base. Like Twitter or Facebook, members can have followers who may also share things they like. From photos and images to quotes or recipes, one person pins it and others can share. Members share, followers can re-share and all of these pinned items have the potential to be viewed by a lar
Let's take a look of how Pinterest is changing the game in which we connect with our audience, from a digital standpoint. First and foremost, Pinterest advertising is referred to as Promoted Pins. Promoted Pins allows you to pick your most viewed and/or repinned pins and send them to a larger, more relevant audience. Promoted Pins helps to bring in more engagement and larger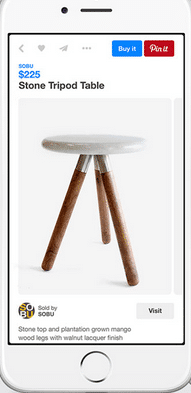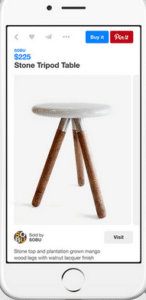 exposure for your brand or company. Like any advertising, you'll need to set a budget, determine relevant keywords, and decide upon your campaign's duration. The great thing about Promoted Pins is your able to track your results in real time and change your campaign accordingly.
The next big thing that has hit Pinterest recently is Buyable Pins. Have you ever seen a product on Pinterest and wanted to buy that product right then and there? Well, now you can with Buyable Pins. Pins tagged with a new 'Buy It' call-to-action is a brand new approach to how companies and consumers interact with one another. How does Buyable Pins work? Buyable Pins work by setting up your digital inventory through Shopify (or whichever third party storefront you use), your products become verified and transactions take place right on Pinterest. It is important to note that once when your products are verified through your third-party e-store, a blue 'Buy It' button will appear on that pin.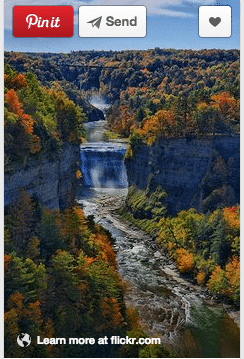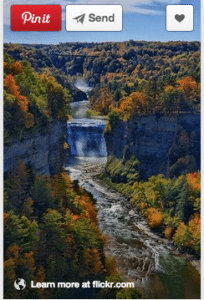 Lastly, Pinterest gets conversational with new Messages. Messages is a great feature on Pinterest that allows you to connect with friends, customers, and others in a whole new way. Using Messages for the first time can be tricky. Here's how to get messages to work: If you are on a desktop computer, place your mouse over the image and you'll see an option to send the image (Click on the paper airplane icon). If using a mobile device, hold your finger down on the image and three icons appear, use the paper airplane icon there as well. Using the messages feature is completely up to you but it could be a strong tool to reach your audience.
Pinterest & North Canton Business
Those are just a few noteworthy Pinterest updates. Like any company they are constantly growing and improving, and always a good idea to check the Pinterest blog regularly. Pinterest is much more than another sharing platform, it is growing into a more effective marketing tool. Sanctuary Marketing Group can help a North Canton business get started using Pinterest. Give us a call 330-266-1188 or contact us with questions. Find out if Pinterest is the right fit for your company.