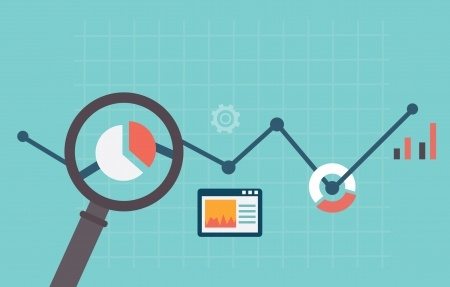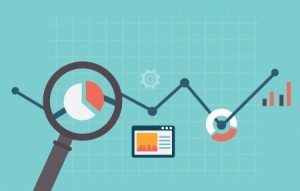 Optimizing your webpage for search engines is only part of the equation when it comes to boosting local visibility. If you're using broad SEO tactics in the hopes that it will bring in more local traffic, chances are you're making the same mistakes that many companies make based on misconceptions about how local optimization works.
1) All SEO is the Same
Traditional SEO is about ranking as high as possible for a certain keyword or set of keywords. Local SEO focuses on being visible to a target audience in and around your location. An estimated 20 percent of searches on Google are local in nature, with people searching for specific business types close to where they live. If you're not making location part of your SEO strategy, you're missing out.
2) I Don't Need to Worry About Mobile Users
To say that everybody is going mobile is no exaggeration. Half of all searches are being performed on mobile devices, and people who are on the go aren't going to be looking for businesses halfway across the country. They want to know where they can find products and services that they need without having to go far. Neglecting to incorporate a mobile-friendly site layout such as responsive design shuts out this entire segment of potential customers.
3) Overall Site Activity is All That Matters
Analytics are useful for measuring how well keywords perform for your site, but when you're doing local SEO, looking at global data won't give you the information you need. Zero in on where people are coming from, how many mobile searches are being done and what local keywords are drawing the most traffic to understand how to proceed in your SEO campaign.
4) Everyone Still Uses the Yellow Pages
People looking for a specific type of business are more likely to use local search than the yellow pages, making extensive online visibility essential. Go beyond the phone book and get your business listed on Yelp and Google Maps. Seek out "hyper-local" listings that cover business operations in your town or city. Having listings on these sites may also boost your visibility on Google Places and lead even more customers to your door.
5) Who Needs Google?
Google should be an integral part of your local SEO strategy. Creating a detailed page for your business that includes images, location data and contact information along with links to your other pages give customers a clear way to contact you. Claiming your Google Local page is an essential part of this process if you want your business to be highly visible in local search results.
6) All Keywords Are Created Equal
If you're selling coffee at a hip bistro in Someplace, NY but only optimizing your site for words like "coffee" and "bistro," you're not drawing local search traffic. Include local keyword phrases such as "coffee bistro in Someplace, NY" in your keyword research and incorporate them into your content. These are exactly the types of phrases that people doing local searches are using.
7) Duplicate Content Works Just as Well as Fresh
Copying your competitors won't get you anywhere even if they're using all the right keywords. Search engines are looking for interesting original content, not the same old, same old repeated in the hopes of boosting traffic. You need to make a plan for content creation that includes local keyword phrases used naturally in blog posts and articles that your target audience is going to want to read and share. If you can't commit to posting on a regular schedule, consider hiring a skilled copywriter to help out.
8) Cheap Optimization is Good Optimization
Trying to stick to a marketing budget may tempt you to want to farm out your local SEO strategy to the lowest bidder. Doing so is a recipe for disaster. Anyone who promises to skyrocket your site to the top of the local SERPs is either overstating what they're able to do or using "black hat" techniques to boost rankings. It's better to pay a little more and go with a reputable company who can show real results that last.
9) Local SEO Doesn't Need Updating
Don't be fooled into thinking that, once you have an initial SEO strategy in place, you're done. SEO is an ongoing part of your business marketing campaign. You must continually monitor site activity and adjust keywords accordingly to bring in more local traffic. Add in a consistent schedule of content creation and a solid link-building strategy to see the best possible results.