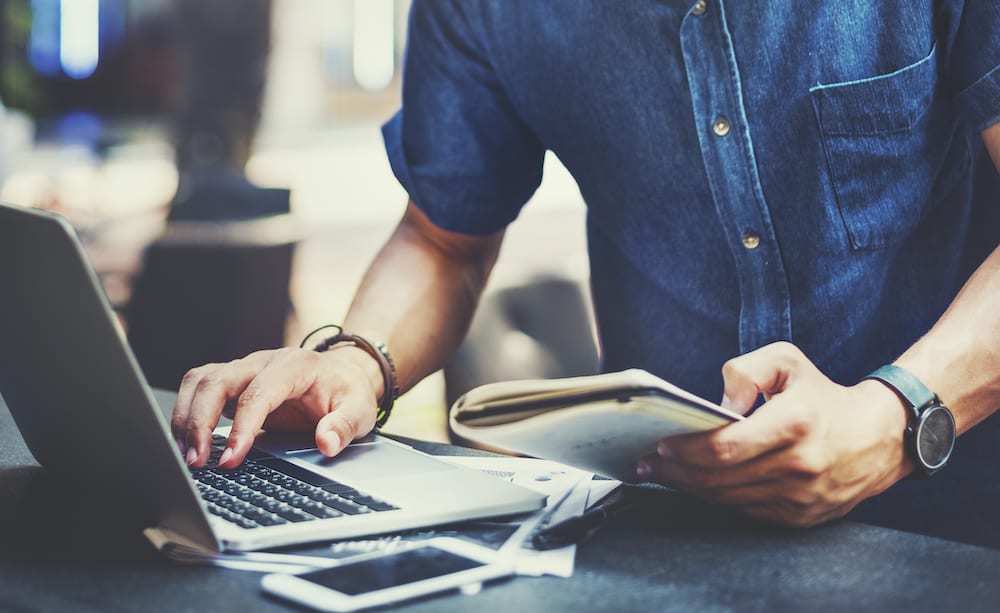 Google My Business (GMB), like all other Google platforms, continues to make innovative new features to help both local and national businesses get the most out of their listings. We've evaluated how each of these new features will help local businesses maximize the potential of their GMB listings and improve their SEO.
Use Attributes to Let Customers Know What You Have to Offer
Attributes let customers see what your business has to offer, such as Wi-Fi or outdoor seating, or if your business is women-led. Adding relevant, accurate attributes to your Business Profile helps you stand out to your customers that find your business on Google.
Attributes appear on your Business Profile on Google Search and Maps. Some attributes, like "Outdoor seating" or "Women-Led," can be highlighted as badges when customers find your business on mobile.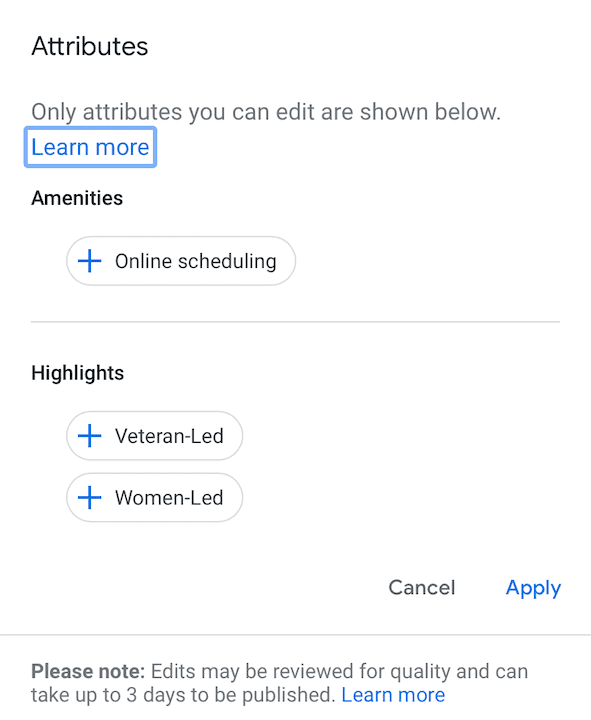 Certain factual attributes (e.g. outdoor seating, women-led) are directly editable by you. Subjective attributes (e.g. whether your business is popular with locals) rely on the opinions of Google users who've visited your business.
Your business category determines the attributes available for your Business Profile. Here is a list of attributes that are available:
Accessibility

Wheelchair accessible elevator
Wheelchair accessible entrance
Wheelchair accessible parking lot
Wheelchair accessible restroom
Mobility scooter rental

Amenities

Gift wrapping
Online scheduling
Wifi (Free or Paid)
Restroom
Unisex restroom
Bar onsite
Good for kids
Restaurant
Baggage storage

Highlights

Veteran-Led
Women-Led
Active military discounts
Live performances
Play area
Offerings

Same-day delivery
Assembly service
Installation service
Repair services
Coat check
Help desk

Payments

Cash only
Checks
Credit Cards (American Express, China Union Pay, Diners Club, Discover, JCB, MasterCard, VISA)
Debit Cards
NFC mobile payments

Planning

LGBTQ friendly
Transgender safespace
NOTE: Your business category determines the attributes available for your Business Profile, so you may not see all of these options.
Include Links to Compel Users to Take Action
Your business listing can include links to specific actions such as online orders or reservations. These links make it easier for customers to take action directly from Google Search or Maps.
In GMB, you can add your own URLs for specific actions, including:
Booking an appointment
Placing an order
Reserving a table
Searching for items
Viewing your menu or list of services
In some cases, links to certain third-party booking services will appear automatically on business listings. These links cannot be edited in Google My Business.
Create a Shortname to Make Your Business Easier to Find
You can now create a short name, or a custom name, for your Business Profile to make it easier for customers to find you. Click the @ symbol in the Info section and create your own custom url.

Define Service Areas without a Physical Location
Struggling with local SEO because your business doesn't have a physical location? The new Service Areas feature on GMB addresses that problem. Service Area Businesses can now define their service areas by region, city, or ZIP code without having a physical business address.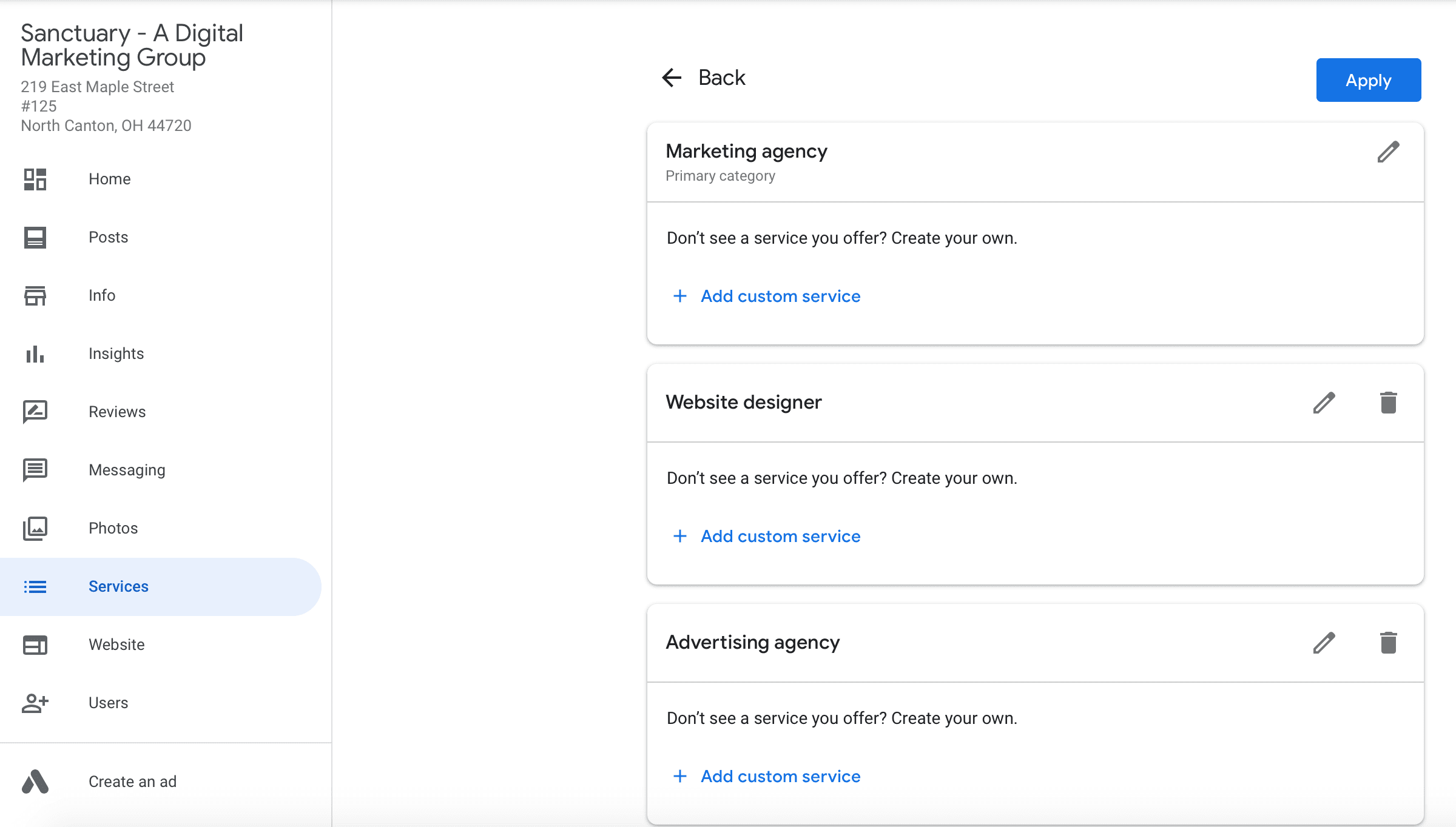 Showcase Your Products
The Product Editor allows merchants to showcase their products and drive consumer interactions. Consumers will see a more curated showcase of a store's products on the Business Profile Products tab on mobile, or the Product Overview module on the computer.
The Product Editor is for small- and medium-sized individual businesses. All categories of businesses, except for a few verticals, can use the Product Editor to showcase their products to potential customers.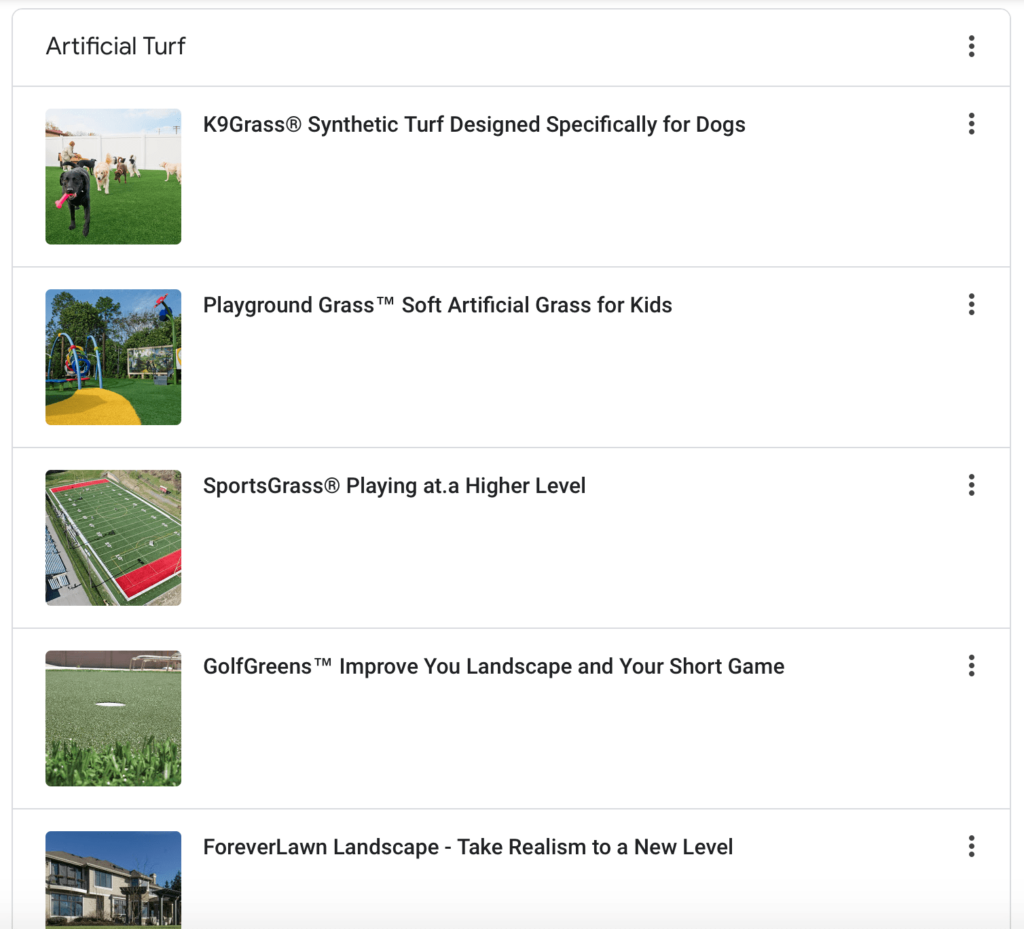 You can add your products through the Products (Beta) tab in your GMB dashboard. The Product Catalog isn't currently displayed on Google Maps.
Update Your GMB to Get the Most of Your Listing
In order for you to get the most out of your listing you have to optimize it regularly. These stats show how underutilized GMB listings are:
On average, under 20% of businesses are utilizing GMB Q&A.
91% of questions posted to GMB business profiles have not been answered.
92% of businesses are displaying their URL on their GMB profile.
Less than 40% of businesses are using Google Posts.
Over 50% of businesses haven't utilized GMB posts
More photos correlate to more actions on GMB, yet only 16.5% of business owners are providing photos to GMB.
The average rating of businesses across all categories is 4.43, with an average of 34.6 reviews.
Businesses are receiving new reviews at a rate of three per month, up from less than one review per month in 2015.
Currently, just 40% of businesses are responding to their GMB reviews.
Website actions on GMB account for 49% of clicks (zero-click searches).
Get Help Optimizing Your GMB Listing
If you need help updating your Google My Business listing you've come to the right place.
Contact our team today, and we can optimize your GMB so you get the most out of your online listing.