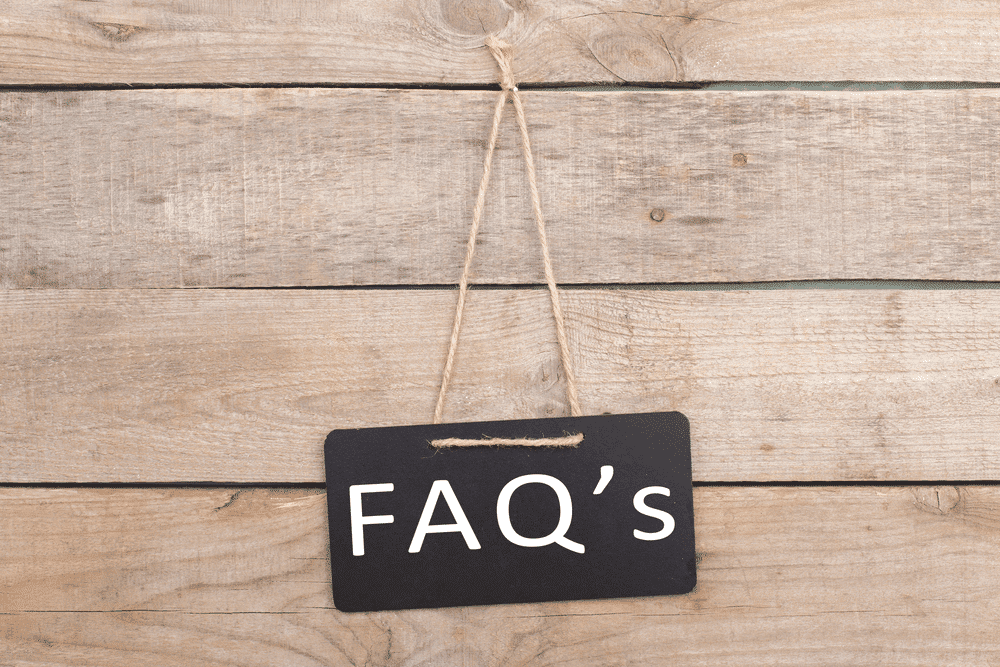 Schema markup provides significant opportunities to improve a website's SEO performance by helping search engines to better understand its content.
According to Search Engine Journal, "Schema markup, found at Schema.org, is a form of microdata. Once added to a webpage, schema markup creates an enhanced description (commonly known as a rich snippet), which appears in search results. Top search engines – including Google, Yahoo, Bing, and Yandex – first started collaborating to create Schema.org, back in 2011."
What is FAQPage Structured Data?
FAQPage structured data is a new structured data from Schema.org that makes your site's FAQ pages eligible to feature on Google Search as rich results. It wasn't until May of 2019 that FAQ markup was announced as a new arrival to Schema.org structured data markup by Google Webmaster Central Blog.
According to the blog, "An FAQ page provides a list of frequently asked questions and answers on a particular topic … by using FAQPage structured data, you can make your content eligible to display these questions and answers directly on Google Search and the Assistant, helping users to quickly find answers to frequently asked questions."
Take a look at the example below: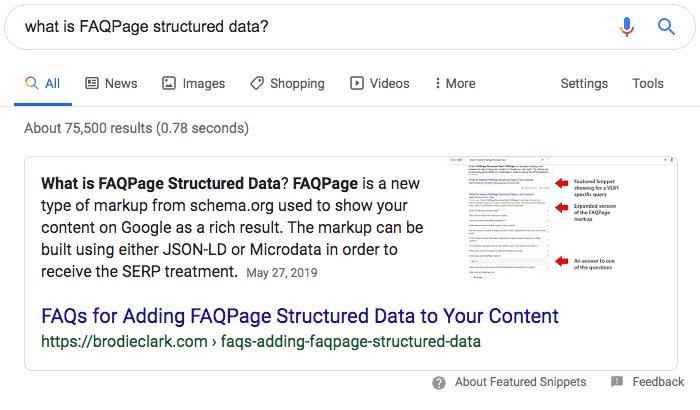 Where can FAQ Schema be used?
FAQ Schema can be used on any page of your site that contains a list of questions and answers on any topic—it doesn't have to be reserved for only dedicated FAQ pages. You can place FAQ schema within the body of any website page to indicate a "frequently asked question" is present on the page.
Why should I consider using FAQ Schema?
So, now you know what it is and where you can use it, but why should you consider it as part of your digital strategy?
It allows you the opportunity to capture a large amount of real estate and vertical space in organic search listings as a featured snippet.
It's a way to use informational content to drive searchers to your product or service pages. How? Google supports links and other HTML with the FAQ answers. This means you have opportunities within your FAQ answers to link to other relevant pages on your site, furthering the opportunity for increased organic search.
It sets you up as an authority on topics your primary audience is most interested in learning about.
Get started using Schema on your site today.
If you're interested in creating valuable ongoing content and utilizing schema markup to increase the chance of that content being seen—you're in the right place.
Contact our team today, and we'll create a custom strategy for your business.