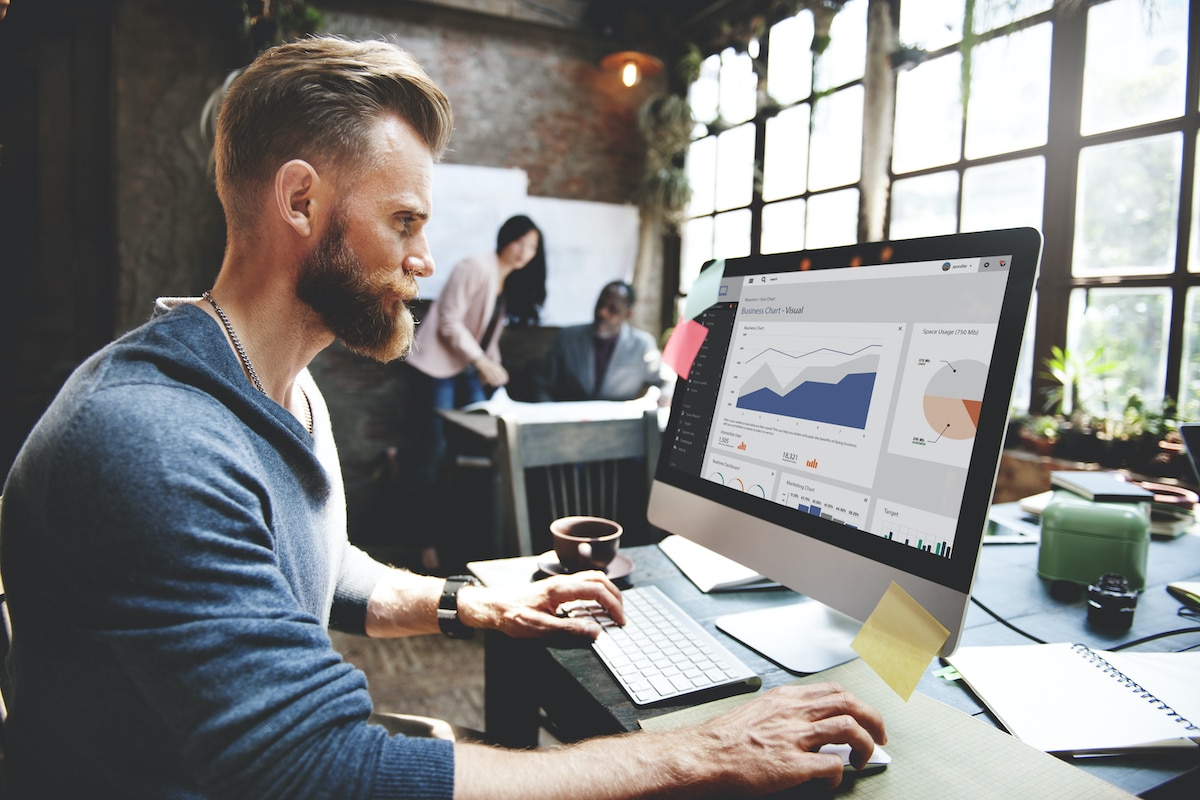 Digital marketing provides an exciting way to reach a large audience—measurably and cost-effectively. With digital marketing, you can reach far more customers than you can with traditional marketing efforts. You can also get to know your customers better, which can help you to build long-lasting brand loyalty. But the critical element here is measurement. How can you be sure if your results are good or bad if you're not measuring anything?
Though digital marketing is less costly than other efforts, the only way to know if your efforts are paying off is to measure the effectiveness of your campaigns. Successful marketing campaigns are about much more than conversions. To determine which metrics you should track, you need to ask yourself (and your team) some essential questions. For example, are you trying to get more customers to click-through your email content? Do you want to attract more organic traffic to your website? Are you trying to reach more of the right customers on social media?
15 Digital Metrics that Your Business Needs to Track
Once you know what your digital marketing goals are, you can set metrics so that you can track your digital campaign success. It may seem like there are endless goals for you to track, and that's true as it all depends on how granular you want to get. But in the least, we have found that these 15 goals will help you get a good handle on your digital marketing strategy's successes (or failures).
Further, we have provided industry benchmarks to help you with a handful of these metrics. For those where a benchmark has not been provided, it means that you will need to create your baseline and look to make improvements from there.
For example, how many social media followers do you have after setting up your accounts? And, how does the number of followers grow each week after that? Do more people become followers when you release a blog, or is there another day of the week that seems popular for your business?
Website traffic – How many people are visiting your website each day?
Website traffic sources – Where are the people who are visiting your website coming from?
New vs. returning website visitors – Are the people visiting your website visiting for the first time or have they visited your website before?
Visit duration – How long are website visitors spending on your website? Most users will leave your website after ten to 20 seconds, but pages that have informative and useful content may drive longer visits.
Popular pages – Which website pages are people visiting the most often?
Exit rate – What percentage of visits end on a specific website page?
Bounce rate – What percentage of people leave your website after visiting only one page?
Conversion rate – What percentage of visitors convert (make a transaction)? Though this rate will vary by industry, you should strive for a conversation rate of 2.5% or higher.
Social followers – How many people are following your social media pages?
Impressions – How often is your content displayed so that potential users will see that content?
Reach – How many people are actually seeing your content?
Open rate (OR) – When sending an email campaign, how many recipients are actually opening the email? If your email open rate is less than 15–25%, you should revisit your campaign strategy.
Click-through-rate (CTR) – In your email marketing and paid advertising efforts, how many people are clicking on your links? Strive for a CTR of 2.5% or higher.
Cost-per-click (CPC) – How much are you paying for clicks for your digital marketing ads?
Cost-per-acquisition (CPA) – What is the aggregate cost to acquire a new customer?
Tracking Return on Your Digital Marketing Investment (ROI)
In addition to the 15 metrics that we mentioned above, you should also track your overall ROI. The easiest way to calculate the ROI from one of your digital marketing campaigns is to make it a calculation in your marketing plan. Take your sales growth figure minus your marketing cost and then divide it by your marketing cost. The equation looks as follows:
(Sales Growth – Marketing Cost) / Marketing Cost = ROI
Work with your business leaders to determine the time period by which you should measure ROI. Many marketing leaders choose to measure ROI monthly, quarterly, and annually as part of their overall marketing plan. This period nicely aligns with the measurement of the metrics mentioned above, though you may want to measure every week as well.
Once you have your digital marketing metrics established and a tracking mechanism in place, you can easily create a marketing dashboard. This dashboard should be updated regularly and should become a focal point in any marketing team meeting or presentation. Your marketing metrics and results will quickly become your one point of truth to ensure that your marketing initiatives help you meet your overall business goals.
Partner with the digital marketing experts. We're focused on results!
At Sanctuary, we're digital marketing specialists focused on producing real results for your business to ultimately help you grow. When you partner with us, your results will be a top priority and you'll get to see a report each month highlighting your progress. Talk to us today about digital marketing!