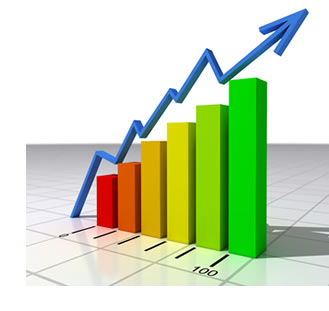 Google Analytics can be daunting for new users but with a little practice and training, it will quickly become a priceless asset for your business and internet marketing efforts. The hardest part is all the little questions along the way and we'd like to help you out with a few. The following are just a few little tidbits that need to know to get the most out of Google Analytics.
1. Cookies
Google Analytics uses what are called first party cookies. Your web browser settings will normally allow you to turn off third party cookie or all cookies (which includes first party cookies). If a user blocks third party cookies this will not affect tracking. If they block all cookies then they will not be tracked because this will essentially block the first party cookies needed by Analytics. If a user deletes their cookies, then they will be shown as a new user each time they do this and then revisit your site.
2. Javascript
If a user disables javascript in the browser they will not be tracked. Fortunately, many users do not change this setting so it's usually not an issue. Consider the fact that it can happen. No analytics program is perfect because of issues like this.
3. Page Load Errors
Tracking code should be put before any other code on the page just in case there is an error or the page doesn't load for some reason. The reasons are endless and this ensures that the visit will be tracked before the visitor experiences a problem or delay.
4. Privacy
All Google Analytics code is anonymous including where the users come from, what they've done on the site, etc. Google does not share Analytics data with any third parties. You may opt to give Google employees access to your data but only with your permission. You may also elect to share your information anonymously to Google products so they can use it to improve the products. Read more about Google's Privacy Policy.
5. Benchmarking
Sharing your information anonymously with Google allows you to receive a benchmarking report. Google will remove all identifiable information about your website and then combines the data with hundreds of other sites in comparable industries. Then the information is shared in aggregate form.
6. Pageviews
A pageview is counted every time someone views a page on your site. The "counter" is reset every 30 minutes. If the user reloads the page it will count as an additional pageview. To better understand how much users are really looking around your site, review the "unique" pageviews stat which will not show when a user looks at a page multiple times. Additionally, lets say someone comes to your site and looks at your homepage and then they leave for lunch. When the come back and reload the page that will be counted as a second pageview and an additional unique page view.
7. Inflated Pageviews
Pageviews can be artifically inflated in many ways so don't get too caught up in the exact numbers. You should always look at trends. For example, if a visitor comes to your site and views a page, that is one page view, then they click a link that enlarges a picture. The enlarged picture will not be a pageview, but typically a user will hit the back button and go back to the original page which will register an additional pageview.
8. Tracking all of your online marketing
Tracking the success of all your online marketing efforts is important to see what's working and what's not. With Google Analytics you can setup tracking for everything including display and banner advertising, sponsored links on partner sites, email marketing and other search engines like Bing. All Google advertising through Adwords can be auto-tagged so you're able to differentiate paid traffic from organic traffic. But external advertising campaigns need to be manually tagged so your advertising has a unique url for tracking. For more information you can read more about manually tagging your online marketing campaigns here.