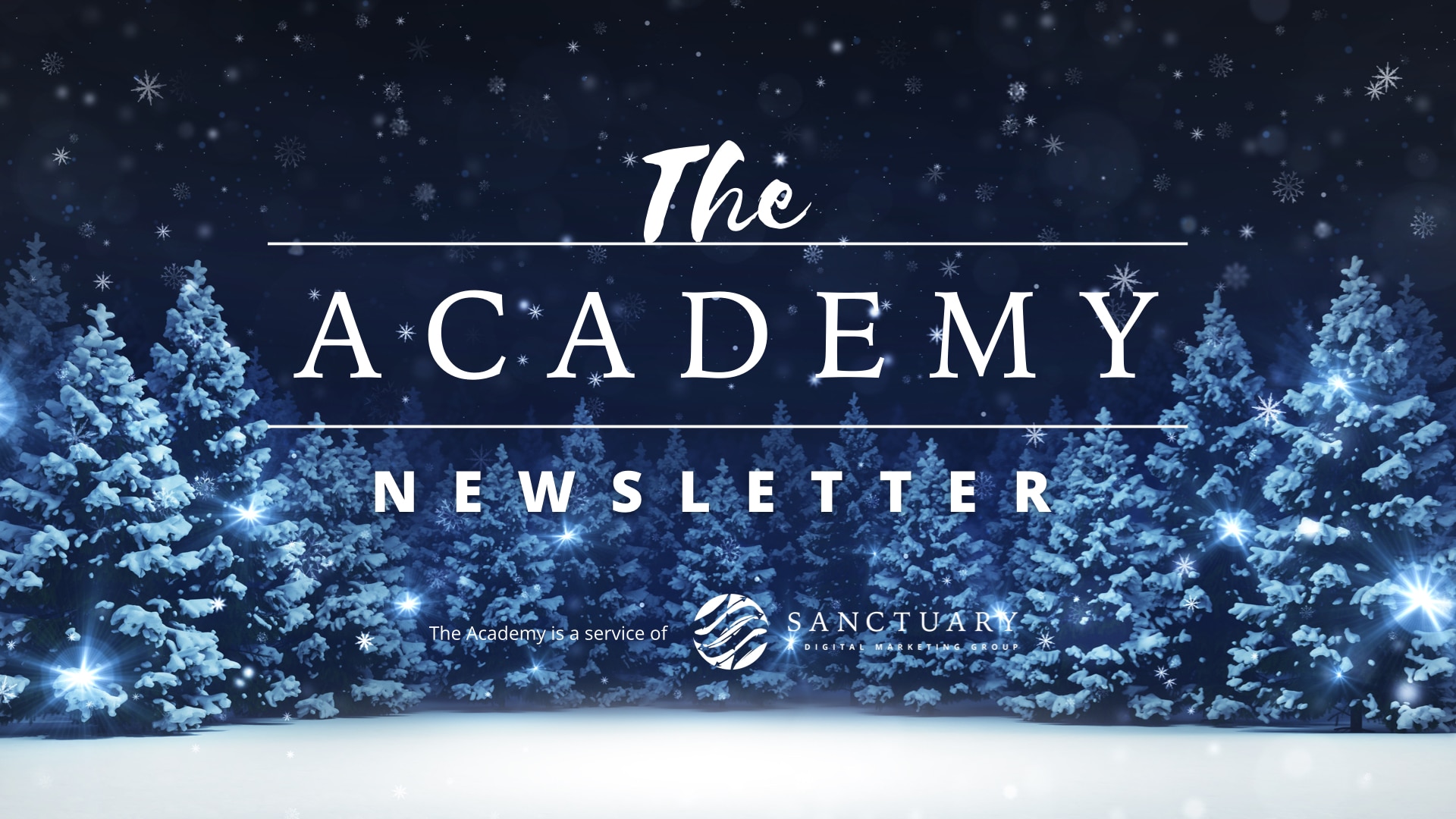 Happy Sunday! We're into the homestretch of the year and can now officially enjoy our Christmas lights and peppermint mochas without feeling guilty that we still have pumpkins on our porch. By the way… you have 18 days to accomplish your yearly business goals and to lose those last 10 pounds. Go!
MARKETING AND GROWTH NEWS
What you need to know:
Snapchat used augmented reality to host virtual stores for brands like Walmart and Coca-Cola on Black Friday.
Twitter co-founder Jack Dorsey is stepping down as chief executive from the company.
Economy: consumer confidence hit a 9-month low in November.
Facebook parent Meta needs to sell Giphy.
Good-Loop is creating tools to make ad tech more ethical—and sustainable.

Black Friday reports show a drop in online sales, as in-store traffic rebounds.
Google offers advice about what you can do if you're negatively affected by one of its core updates. We're on it!
Google November 2021 core update winners and losers.
METRICS
Social media marketing facts and figures:
(Source: All data courtesy of Sprout Social.)
Facebook's largest age group is 25-34 (26.3%) and the most popular gender is male. (56%)
Facebook still remains the most-used and engaged-with social platform in 2021.
Facebook (Meta) owned Instagram is the second largest network after Facebook.
TikTok (29%) recently surpassed Instagram (25%) as U.S. teens' preferred social platform.
80% of Twitter tweets come from 10% of the platform's most active accounts, signaling the prominence of influencers and "power users" on Twitter.
63% of LinkedIn users access the network monthly, and 22% weekly.
Over 70% of LinkedIn users live outside of the U.S., presenting opportunities for businesses and brands looking to grow their international audience. Gender usage is pretty much split. (51% male, 49% female)
78% of Pinterest users are females. This highlights one of the most significant splits in social media demographics when it comes to gender. The platform's core userbase continues to be dedicated and isn't going anywhere.
Only 18% of YouTube users claim to use YouTube to discover brands and products. Brands still have a lot of work to do on the platform, finding a balance between entertainment and advertising. YouTube is still a sort of land of opportunity advertising-wise according to many marketers. It's a place to put ad dollars in the future.
TikTok isn't just a fad. TikTok's 100+ million monthly active users prove that the platform is here to stay. Expect emerging ad features in 2021 (and beyond) as the network grows.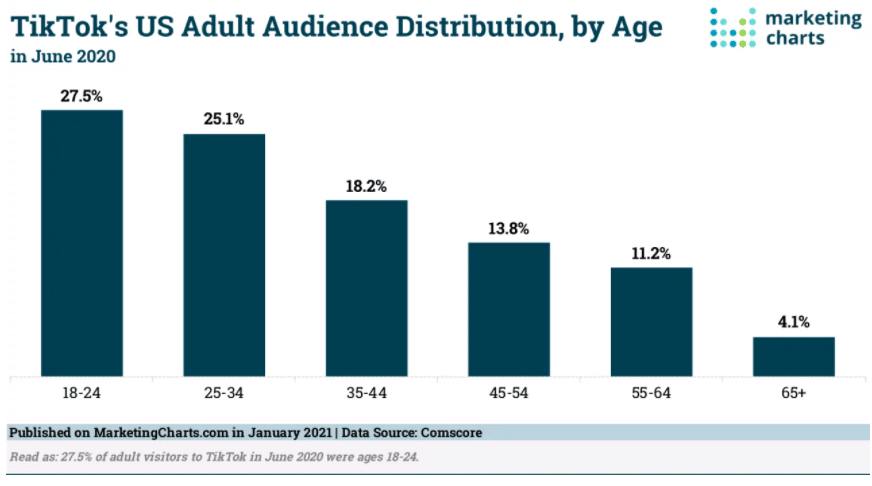 Get our newsletter in your inbox
Viewing this online? Sign-up to receive all this great information and free content in your inbox. Sign-up here!