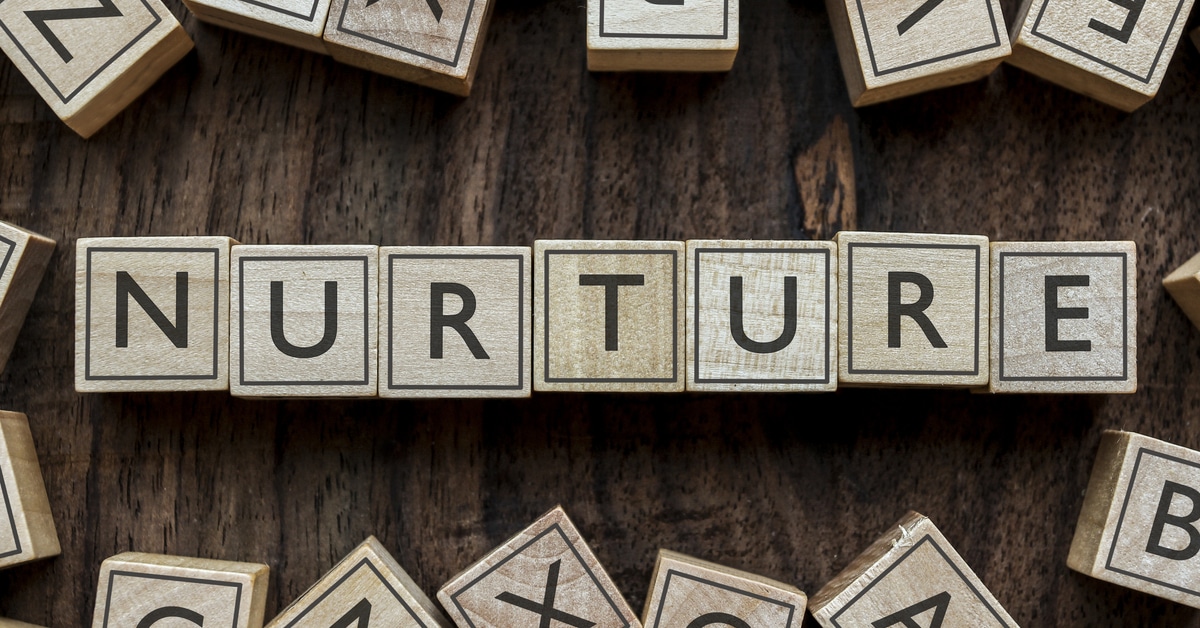 For a marketer, leads are hard to come by. Sometimes, it's simply hard to find the right people to target with your products or services, so leads are few and far between. In other cases, there might be plenty of people to target, but the cost of getting in front of those people is prohibitive.
No matter the specifics, one thing is for sure-getting the best possible return on the leads you do acquire is essential. You'll never close the deal on 100% of your leads but turning as many of them as possible into buyers is the name of the game. After all, it's always easier to close the deal with an existing lead than to track down a new one and start all over.
So, with the importance of leads in mind, let's turn our attention to using marketing automation when trying to nurture cold leads. A certain percentage of your leads will always go cold, but marketing automation tools can help you warm them up once again. Let's take a closer look at how this can work and why it's a valuable tactic in today's competitive environment.
Why Automate?
The argument in favor of marketing automation to nurture cold leads is basically the same as the argument for automation for any other purpose. You'll potentially enjoy many benefits, including the following:
Save time. When something is automated, it should require less time to complete than something that needs to be done manually over and over. Leveraging technology to free up time in your schedule is a great way to boost overall productivity.
Don't miss opportunities. Another big benefit of automation is found in the reliable nature of these kinds of marketing systems. Even if you have a plan in place to follow up with cold leads manually, that system is likely to break down from time to time – you might simply forget to follow through. When it's an automated system, you can simply maintain your technology and know that it is doing the rest.
Be consistent. As you dial in a process that works for handling your cold leads, you want to make sure that you can stick with that process and repeat it time and again. Humans are naturally going to make errors and perform inconsistently, but an automated system will just execute the plan exactly as it is intended.
The upfront time and energy required to put marketing automation into place is what scares away many businesses. However, if you are willing to look past that required investment and see the big picture in front of you, it becomes obvious that utilizing automation is an opportunity you can afford to miss.
Endless Possibilities with Marketing Automation
We can't outline a step-by-step plan on how you should use marketing automation for your cold leads, simply because the approach is going to vary wildly from case to case. So, instead of detailing a process that you couldn't use anyway, let's take a moment to touch on a few of the key elements of a good marketing automation plan for cold leads.
Determine what counts as "cold". This is an important starting point for your automation strategy. You'll need a firm definition of what registers as a cold lead before you can move those leads into your new automated process. You might look to stats like how long it has been since a lead visited your website, or it might be manual input like an update from the sales team based on their interactions.
Create a strategic approach. What will you approach these cold leads with when you reach out through your automated process? Often, it is content – in various forms – that can get this cold lead engaged with your brand once again. For instance, you may write blog posts or shoot videos that explain how to use your products, the benefits of your services, etc. There are many different forms of content that can work in this application, but one rule always applies – it has to be good.
Use the right contact. While these marketing efforts will be automated, you still need to decide what name will stand behind the messages that you send. Depending on the structure of your organization, it could be the salesperson that had been working the lead, it could be a department manager, or it could even be the owner. It might be necessary to experiment on this point to see which approach gets the best results.
The hard work related to an automated marketing process-whether for cold leads or anything else-is done upfront. Be patient early in the process and think through all of the various ways you could approach your cold leads. After some early rounds of testing, it's likely that one plan will rise above the rest, and you can use that moving forward.
Don't Give Up on a Lead
Some of your leads may have gone cold, but that doesn't mean they are frozen. Getting the maximum possible value out of every lead is essential in business and using HubSpot to optimize your approach to marketing will help you do just that. HubSpot has tools available to improve on just about every one of your marketing endeavors. With some effort and a smart plan, you can use marketing automation to turn more of your cold leads into actual customers.