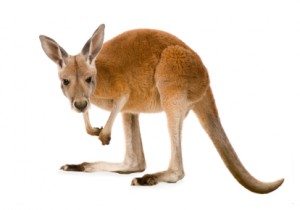 Identifying which content on your site is helping you generate leads is one thing. Finding out which areas to expand is equally if not more important. There are certain ways to measure this and identify which keywords seem to work best for your site. You can also determine what content makes visitors click through, which seems unable to hold their interest and what works best to result in an actual lead.
This all important tool is your bounce rate and can be studied with Google analytics. Bounce rate is important to understand so you can properly analyze your website traffic. The bottom line is the lower bounce rate you have the better. Bounce rate means instead of staying on your site visitors left or 'bounced' back off. Generally the rule of the bounce is that visitors who last less than five seconds have bounced off the site.
How to Use Google Analytics
If you want to use Google Analytics to determine your bounce rate, it really isn't very hard to do. Start by going to Google Analytics and opening up the detailed reporting for content or for keywords. You should be looking at a report that indicates the number of visits within a certain time frame. Ideally, you should be reviewing a month's worth of numbers and visits. To be able to use this report as an analytical tool, you should export this to a spreadsheet you can work with.

The next step is to determine the retention rate, which is basically the opposite of the bounce rate. To perform this calculation, figure one minus bounce rate percentage per keyword or content page. After this you can determine the retained visits, which means visitors who stayed and even clicked through to other pages. To figure out this number, multiply the retention rate visits for the keyword or content page. Finally sort your spreadsheet for the retained visits and you will have an idea of your ranked content capabilities.
Other Details
Whenever you are using tools for your analytics, keep in mind that common sense should apply here as well. Choose topics that deal with your main product or service or whatever core aspect of the business or site you wish to focus on. Entrepreneurs make the common mistake of drawing visitors in under a false pretense and then being surprised that these visitors quickly leave. If the keywords you use work to gain visits but do not actually relate to your product or service, you are going to have a high bounce rate. Not to mention the effort you put into your content marketing campaign is going to prove to not be worth your investment.
Use keywords that are not misleading and you can reduce your bounce rate tremendously. This also increases your chances for increased retention, repeat visits and ultimately revenue. It is better to draw in visitors who are getting what they want so you can convert satisfied visitors into satisfied customers.