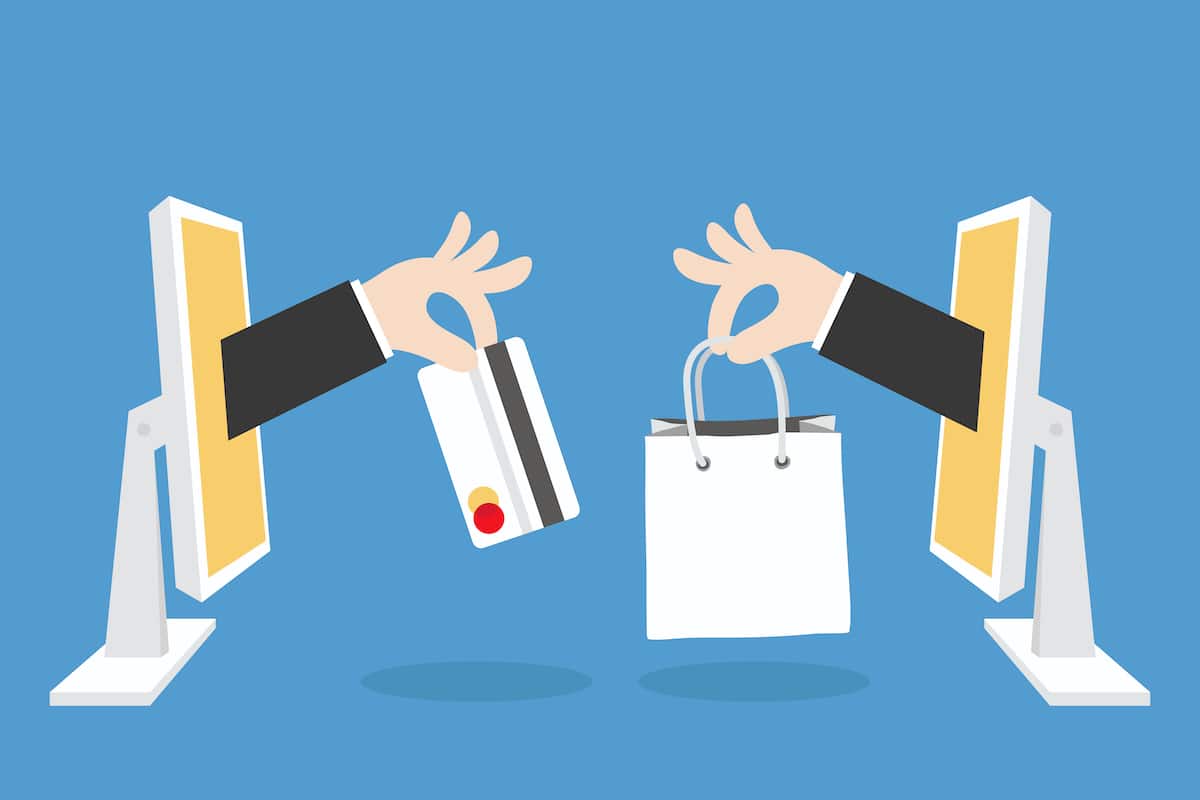 As COVID-19 continues to hinder businesses from running at full speed, small business owners are looking for any opportunities that they can online to make sales. And people are certainly shopping online during this time ready to make purchases! Google has answered their calls by introducing free product listings in Search.
Recently, Google started showing free listings on the Google shopping tab. They saw an increase in impressions and clicks for a variety of small and medium sized businesses. The best part? It was free! Now Google is rolling out similar free product listings in Search. This is another really great opportunity that small e-commerce businesses can take advantage of to keep sales up when foot traffic may be taking a hit.
Where will these listings be located?
Google says that initially, free listings will be included in a "product knowledge panel" (see example below). This means that currently the user would have to search for an exact product. They would then see pictures and free listings of that product.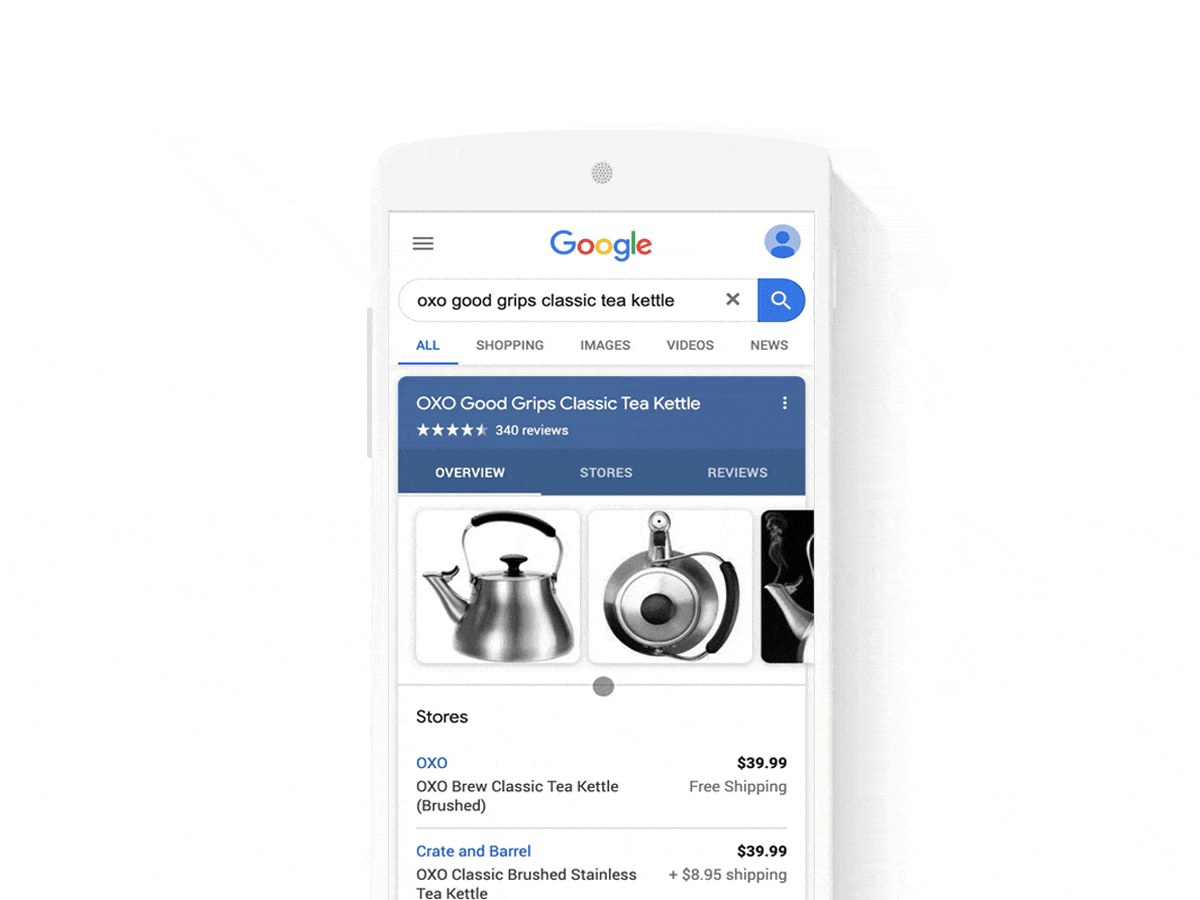 What about paid ads?
While there is now going to be a 'free to play' option for product listings in search, paid listings will still have a lot of value. They'll act in the exact same way that they do currently, appearing at the top of the page. You also get to use your own imagery, opposed to using the general imagery that is used in the product knowledge panel.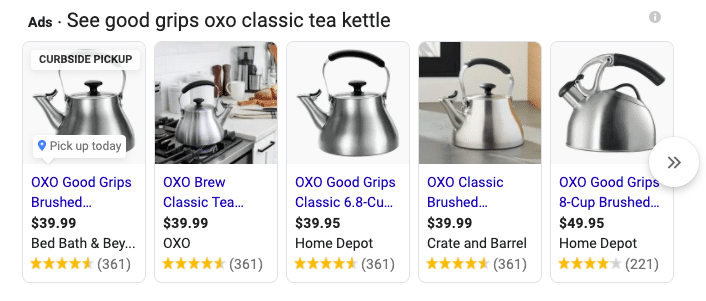 What's next?
A wider roll out for different countries and devices is slated for later this year. Additionally, it's likely that Google will introduce keyword-specific, free listings so that products will show for a general product type versus the exact product that was searched for. This means that instead of searching for "OXO Good Grips Classic Tea Kettle", terms could be more general, like just "tea kettle".
This is currently only going to be available in the U.S. on mobile, followed later by desktop. Google has said that there will be more updates to come, and it's likely that more general searches will start to see free listings and that people won't have to search specifically for "OXO Good Grips Classic Tea Kettle" as shown in Google's example.
This is a great opportunity for small businesses to remain competitive during the pandemic and bolster more online sales. Places that tend to rely on foot traffic won't be able to survive in a lot of cases and should develop an e-commerce site and take advantage of this opportunity that Google has presented.
How do I set up free product listings?
Step one is to have a great performing e-commerce site that uses SEO to ensure you show up when you want to. If you haven't gotten that far, the Sanctuary team would love to work with you to build up your products online and get them found by potential customers! Contact us to get started.