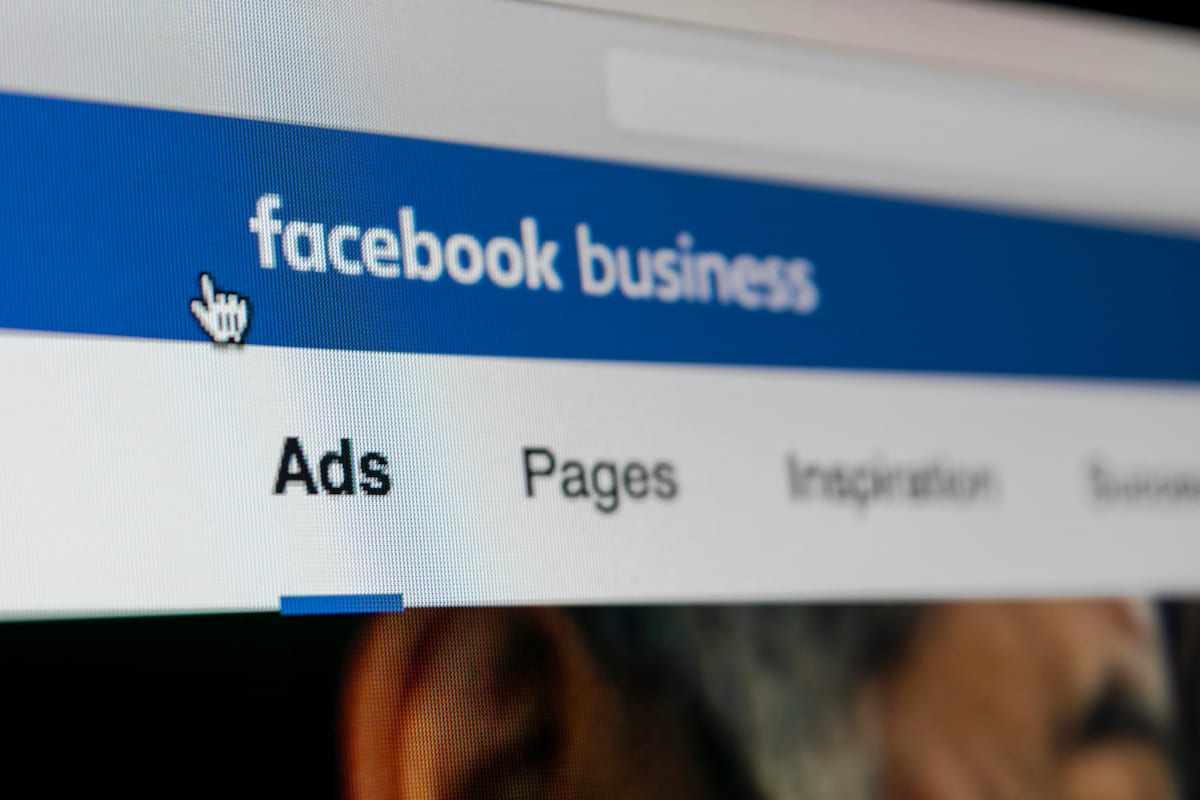 When setting up a Facebook Ad, it is common for ad placement to be set to "Automatic Placements" because that is what is recommended by Facebook. But by manually choosing your ad placements, you could greatly improve your results while maximizing your ad spend budget.
It's not that choosing "Automatic Placement" should never be done, but it is good to be familiar with the option to edit your ad placements because this allows you to get more specific. After all, all ad placements are not created equal, and each has their own advantages and disadvantages for who you're trying to reach.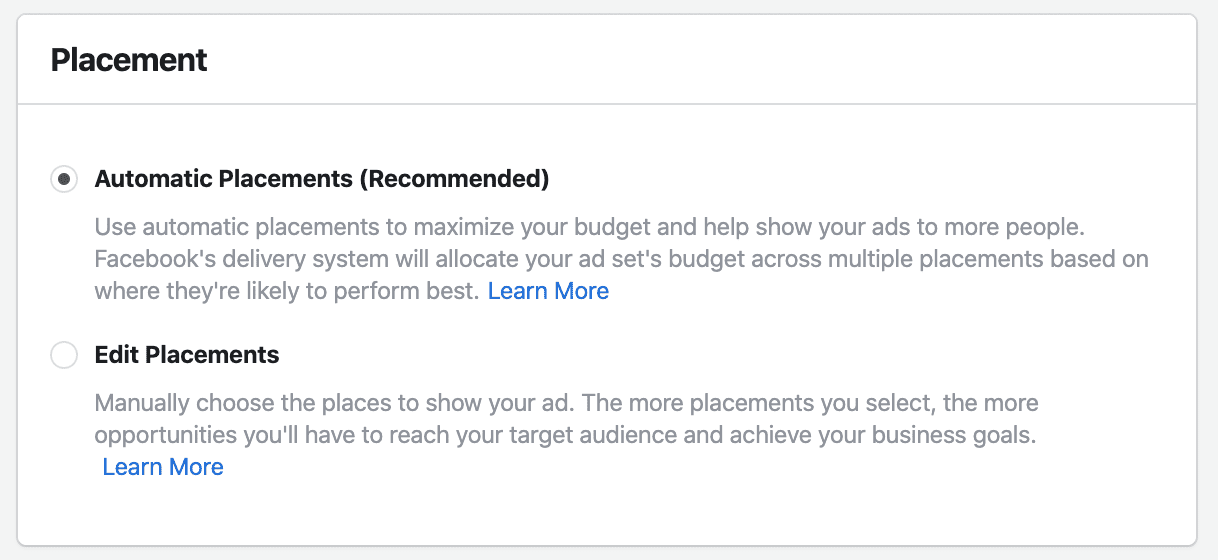 What are Your Options for Facebook Ad Placement?
Facebook News Feed – This is the most common place for ads and in the news feed of users on both mobile and desktop.
Facebook Marketplace – This is a place where users sell and buy personal items. Since users are already in a buying mindset, this would be a great place for ads for specific products.
Facebook Video Feeds – These ads show in between the organic videos users watch.
Facebook Right Column – These ads appear in the right hand column on desktop only (not used in mobile).
Messenger Inbox – These ads are shown in between messages in Facebook Messenger. Inbox ads are hard to ignore since they're right there in the middle of a user's conversation.
Facebook Stories – Ads within Facebook Stories are full screen vertical ads shown between users' organic stories.
In Stream Videos – These ads are the most interruptive. Similar to a commercial, it interrupt their viewing for 5-15 seconds for your ad to show.
Search Results – Ads within Facebook search results will show on general search results and marketplace search. These ads mostly reach people who are shopping on Facebook.
Sponsored Messages – Sponsored Messages are ads that show up within Facebook Messenger, and users are able to rely to the ad as if it's a message.
Instant Articles – If you publish Instant Articles on Facebook, you can also place your ads within these articles. This is for mobile use only.
Dig Into Historical Data to See Which Placements are Most Effective
By monitoring your ads frequently, you can determine if it makes sense for you to manually select ad placement or continue letting Facebook decide. If historical data shows that some ad placements just do not get results, then why even waste budget showing the ad in that placement? On the other hand, if you're seeing that one or two particular placements do really well, you'll want to choose those every time.
Now that you are familiar with the ad placement options, you can see how past ad placements have performed by going to your Ad's Manager dashboard. Click on Breakdown > DELIVERY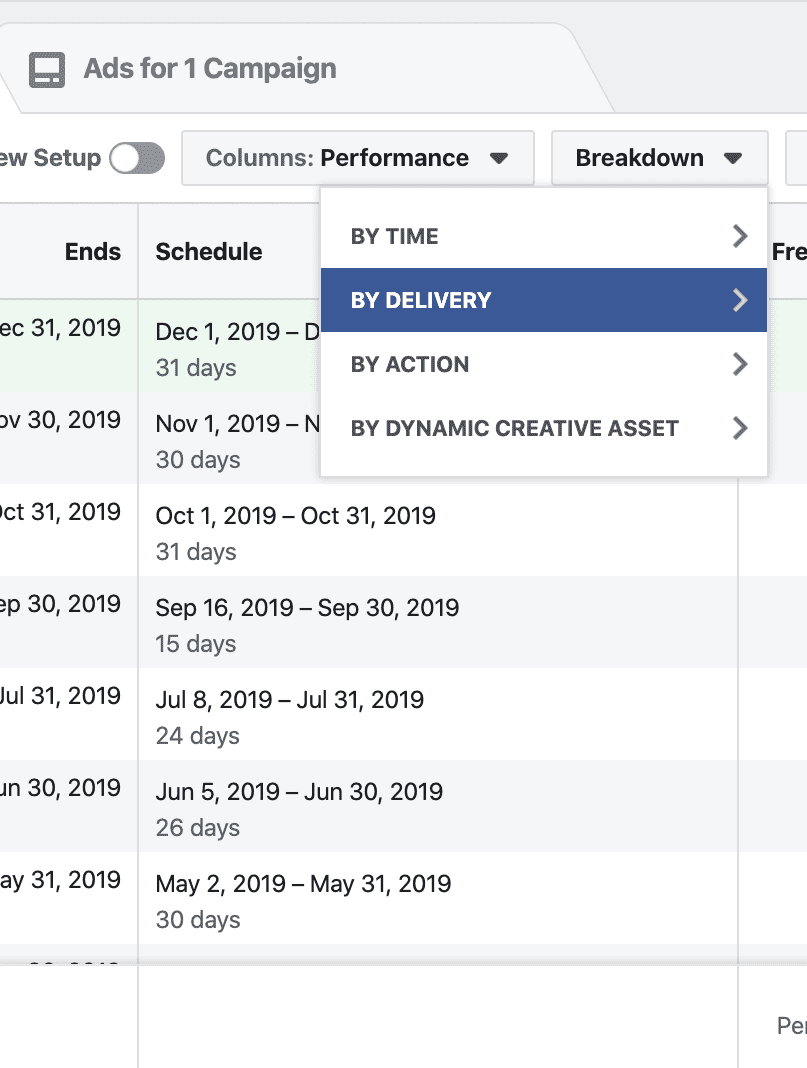 Then you will be able to see the breakdown of where ads were placed and how they performed.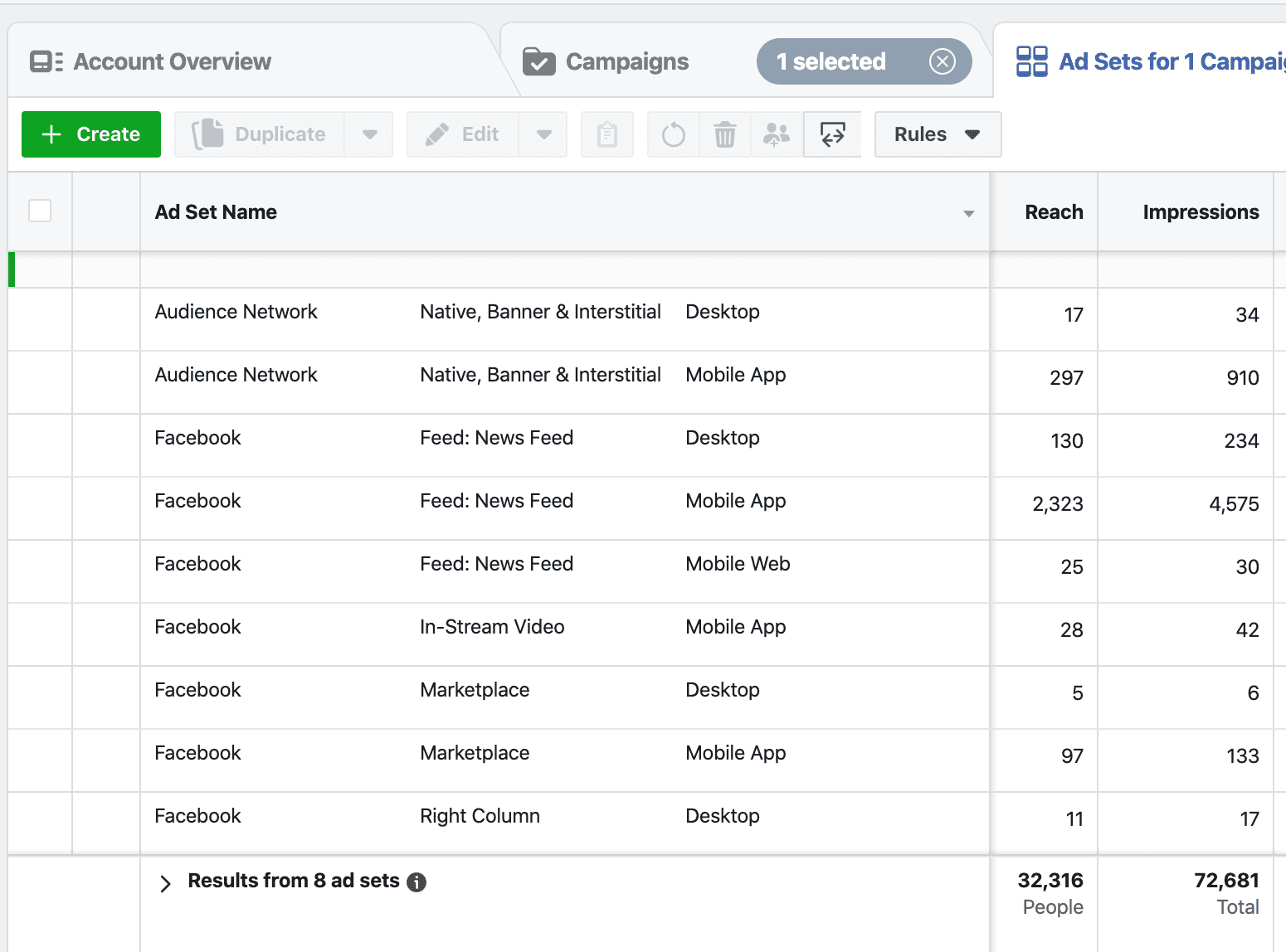 You have several options when choosing Ad Placement when setting up your Facebook Ads and we hope this information helps you increase your overall results.
Let's Partner Together to Get Great Results from Your Ads
If you'd like more help with your social strategy or paid ad strategy, we'd love to help! Contact us today to let us know you're interested in partnering together.
Sources: Connectio