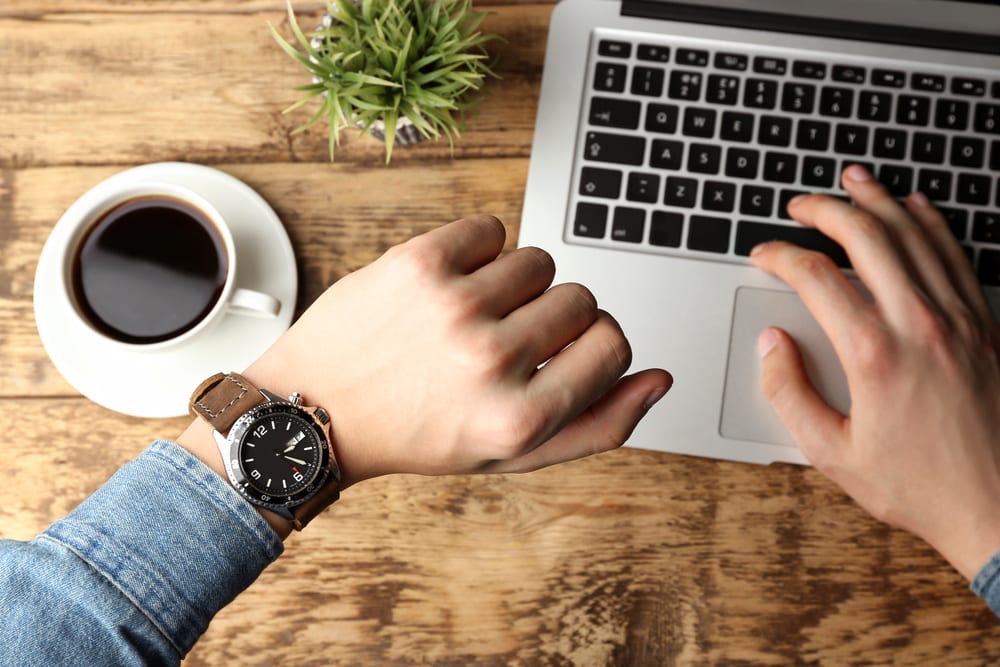 You may have already been dealing with Google's more recent focus to improve user's mobile experience. Mobile site speed was key to maintaining good organic search rankings for your site. Now Google is experimenting with ways to clearly indicate that a website is slow loading, no matter the device. They are examining warning badges that will display in a number of ways, including in search results and on loading screens.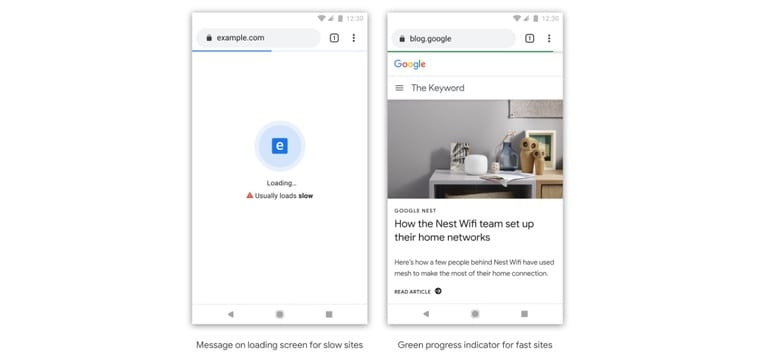 Image Source: Google Chromium Blog
Why Do Google's Slow Site Speed Warnings Matter?
In today's fast-paced world, website users don't want to take the time to wait for a slow-loading page to appear. As if your slow site wasn't enough of a deterrent already, Google's new warnings will make users even more leary of waiting around for content to load. Any type of added warning or alert that shows up when someone is trying to load your webpage just reduces trust and credibility. These new warnings could cause your website traffic to drop, so it's important to make improvements now.
Google wants to reward those who are providing a good user experience with their website. Consequently, poor sites will be punished and could even suffer a drop-off in website traffic, leading to fewer leads generated for your business.
Now's the Time to Update Your Website
If you have a website that needs an upgrade, now is the time to do it. Google Chrome prioritizes speed and giving users an instant experience. They are also emphasizing the improvement of the user experience on Chrome in general. So, above and beyond warning indicators for slow loading sites, they will also continue to move towards long-term goals of badging sites for overall quality (which will most likely include more than site speed).
Google does provide some tools that can assist you with site evaluation and improvements, such as PageSpeed Insights and Lighthouse, a lab tool. However, this announcement has really been directed at website developers as a call-to-action and a warning. Google wants websites to be improved, and if not, they could be clearly labeled for users as poor quality.
There are a few things you can address right off the bat to help improve your website speed:
Minify and combine HTML, CSS, and JavaScript files
Upgrade your hosting
Reduce image sizes
Enable compression
Enable browser caching
Set up lazy loading
Reduce plugins
Utilize external hosting platforms for video
If you're not sure what has been done on your site to improve speed and you're not sure where to start, our team can put a plan in place to help.
Sanctuary Can Help Improve Your Website
Overwhelmed by the thought of website improvements? Our team can help. Let's talk!
Sources: Social Media Today, Mobile Marketer, Google Chromium Blog