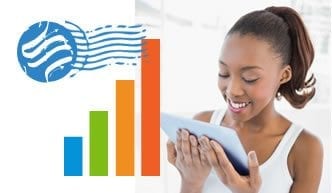 Emails, are you sick of them yet? On any given day I can expect to receive between 30-50 emails, and I know people who receive two to three times that amount per day. With all of this information to filter through it's easy to see how promotional emails can get lost in the mix.
So as a small business owner or marketing manager you may be asking yourself; "Why bother putting in the effort if no one is going to see or open my promotional emails?" Good question.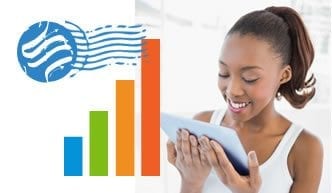 Here are 10 eye-opening facts about Email Marketing that you should know:
The total number of worldwide email accounts is expected to increase to over 4.3 billion accounts by year-end 2016. – Radicati Group
Email marketing yields an average 4,300% return on investment for businesses in the United States. – Direct Marketing Association
For every $1 spent on email marketing, the average return on investment is $44.25. – EmailExpert
Companies utilizing email in lead nurturing campaigns generate 50% more sales-ready leads and at 33% lower cost. – Hubspot
Email conversion rates are three times higher than social media, with a 17% higher value in the conversion. – McKinsey & Company
91% of consumers check their email at least once per day on their smartphone, making it the most used functionality. – ExactTarget
Marketers consistently ranked email as the single most effective tactic for awareness, acquisition, conversion, and retention. – Gigaom Research
You are 6x more likely to get a click-through from an email campaign than you are from a tweet. – Campaign Monitor
Email marketing drives more conversions than any other marketing channel, including search and social. – Monetate
Email's ROI was 28.5% compared to 7% for direct mail. – Chief Marketer
These statistics show that email campaigns – done correctly – can indeed produce tangible results. Email shouldn't be ruled out as a valid marketing tactic, no matter how personally annoying they may seem.
Wondering whether or not an email campaign could be beneficial for your business? Sanctuary Marketing has a team dedicated to delivering results through email marketing campaigns. Contact us or gives us a call to see if this might be the right marketing tactic for your business.