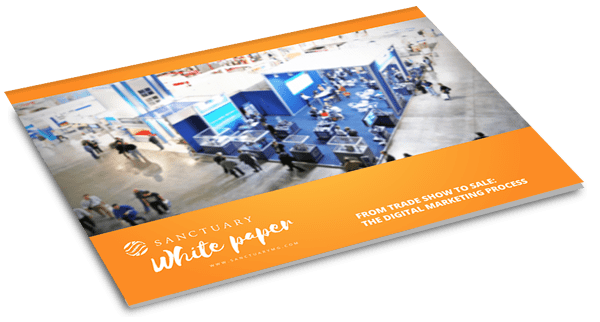 Access the Free White Paper & Checklist
The Ultimate Guide to Digital Marketing Before, During and After a Trade Show
You know trade shows are hot in your industry, and you know they're supposed to help you make new connections. So you signed up to exhibit, you ordered signage, printed out brochures and gathered up some branded swag to hand out at the event. Low and behold, you came away with a bowl half full of business cards and ZERO solid leads.
In order for your business to get the most out of trade shows, there are digital marketing tactics you should be implementing not just during the show, but before and after as well. Our white paper and checklist will help you understand what specific tactics you can use to maximize your trade show efforts and create a cohesive plan that covers all phases of a trade show.
What's Included in the Guide?
✔  White paper
Trade show pain points
Trade show benchmarks
Recommended digital marketing tactics for before, during and after a show
✔  Checklist
Tactical checklist for before, during and after a trade show