Leverage your WordPress website

to Grow Your Business
Create a strong representation of your brand
Put SEO at the forefront of your website
Rank higher in search results
Convert users with clear calls to action
Improve site speed and usability
Partner with the WordPress website company that gets real results for your business.

Since 2006, we've partnered with businesses to help move the mark on their growth goals. We've designed and developed 100+ WordPress websites for brands across diverse industries with various growth goals.
From SEO content experts to website development wizards, the Sanctuary team is full of ambitious, experienced people ready to move the mark for your business with an optimized, mobile-friendly WordPress website.
Many digital marketing or website development agencies promise to move the mark for your business with no benchmarks for success. We deliver measurable results on key metrics that make sense for your business. Case Studies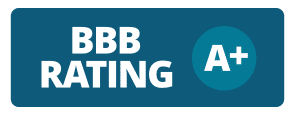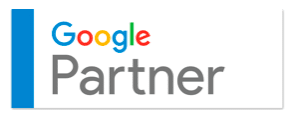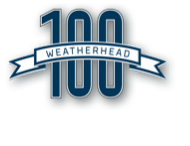 Choose the most popular CMS to create a strong online presence.
They say you shouldn't pick favorites, but Google certainly does! The search engine openly favors WordPress as one of the best CMS's you can choose because of its focus on SEO, conversions, usability and security.
Conversion-Focused
WordPress is developed to help you succeed online. From the simple, user-friendly and mobile-friendly themes available to help customers easily find what they need, to the countless plugins available to add new features and functionality to your website, WordPress is the ideal CMS that can grow alongside your business.
SEO-Focused
WordPress websites tend to rank higher than others, and it's no coincidence! WordPress is an open-source software written with high-quality code and uses semantic markup. In plain terms, WordPress websites are clearly organized and easy for search engines like Google to index and understand.
Secure
WordPress is developed with security in mind, and our development experts can implement additional security measures to ensure you and your customers' data is protected. We always use best practices when selecting plugins, and automatic software updates help keep your data secure and hackers out.
Easy to Manage
After the launch of any new website, our development team offers our clients one or more training sessions to ensure that they're able to make necessary updates to their content. The WordPress dashboard is straightforward and easy to use for anyone, not just those with a background in coding.
Versatile
WordPress is known for its vast selection of plugins and themes that can help you customize the look and functionality of your website. Need an eCommerce website to boost online sales? We have years of experience working with the popular WooCommerce plugin that's ideal for online merchants both small and large using WordPress.
Endless Support
Our developers have been building WordPress websites for over a decade, so we have the tactical experience needed to overcome nearly any challenge. Plus, there are countless forums out there that offer guidance from experienced coders and developers, unlike some of the rarely used CMS's that only a handful of companies know how to work with.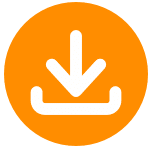 Download Our Free White Paper
Leverage WordPress to Grow Your Business: A Guide to Optimizing Your WordPress Website for Conversions
Whether you've had your site for years now and you know it needs a major overhaul, or you've recently invested in a new site, you can benefit from making the switch to WordPress and carrying out a web strategy to get more conversions and leads. This white paper will explore why WordPress is a top choice for growing your business, and we'll guide you through how you can leverage it to get better results.
We deliver real results for real businesses like yours.
The WordPress websites we create bring in tangible results for our clients. But at the end of the day, we know you want a site that also looks visually appealing and embodies your brand. Good news—we do both. Take a look at our portfolio of website projects.

Hall Kistler & Company is a locally owned public accounting and consulting firm.

One of the largest locally owned public accounting firms in the region serving local, national and international businesses.

Hall, Kistler & Company needed to update their website to reflect their new approach to accounting and business consulting, while putting more of a focus on SEO and user experience. We increased organic search traffic by 263%.
Click to Read Case Study

Becky Dorner & Associates is a leader in continuing education programs.

Dedicated to providing innovative food, nutrition & health care services to inspire healthy aging.

The results from their guidance, recommendations and support have been essential to the health of our business. We love our Sanctuary marketing team!
Click to Read Case Study
We're trusted partners in marketing for our clients.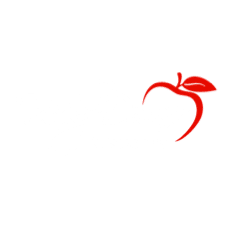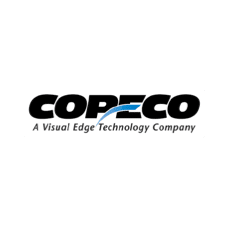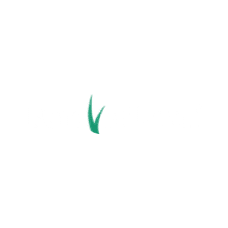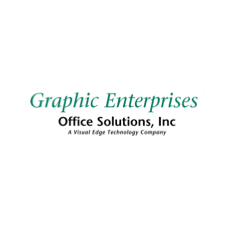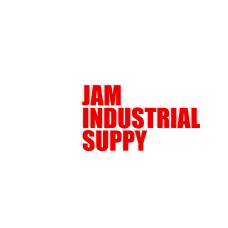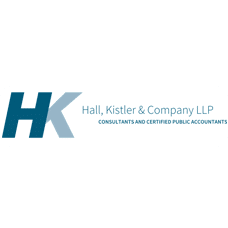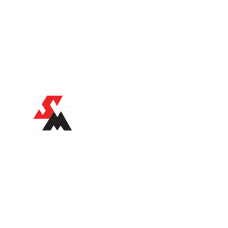 Here's what they're saying...
"We started working with Sanctuary to develop a new website, and once the site was completed we began working with them on our digital marketing strategy. Two years have flown by and the marketing team is our valued partner, always there to support us when we need them." —Becky Dorner, Becky Dorner & Associates
"I love working with the people at Sanctuary Marketing. They are very responsive and produce great results. I highly recommend using their services if you would like to see improved results for your website." —Terri Brunsdon, Brunsdon Law Firm LLC
"Sanctuary is a great partner. We've been happy to work with them for about 5 years now and they continue to meet and exceed our high standards. The entire team does terrific work from website design to social media management. Glad to have them on the ForeverLawn team." —Brian Karmie, ForeverLawn, Inc.
Is WordPress free?
Yes, WordPress is a free, open-source software. However, there will be other costs involved like purchasing your domain name and yearly hosting fees that will vary by provider.
How much does hosting cost?
Hosting costs can vary greatly depending on what type of hosting you choose. For quality, secure, reliable hosting, you can expect to spend at least $100 per month, or roughly $1,200 per year.
Types of Hosting:
Free Hosting - Free hosting does exist, but isn't an ideal option for growing businesses. While it is free, some negative aspects of free hosting include ads on your site, shared branding with your web host, lack of customer support, limited bandwidth and more.
Shared Hosting - There are hosting services available in which many websites are on the same server. This is a common and economical choice for small websites with prices averaging around $6 per month. Some common downsides of shared hosting include data insecurity, low uptime, unreliability and competition with other websites on the server.
Dedicated Hosting - Dedicated hosting is typically the best choice for a growing business with a healthy, substantial website. You want your site to get as much traffic as possible and be reliable for your customers, which means you need a dedicated, secure server that's backed by an experienced technical support team.
Do big brands use WordPress?
Yes! Many large and well-known companies have WordPress websites, like The New Yorker, BBC America, Sony Music, Boingo, The Walt Disney Company, The New York Times and so many others. In fact, WordPress is now powering 39.5% of all websites in 2021, up from 35% of sites in 2020.
Sources: Search Engine Journal, WPBeginner
Can WordPress be used to build an eCommerce website?
Yes, WordPress can be used for eCommerce using the popular WooCommerce plugin that's ideal for online merchants both small and large. WooCommerce allows you to import products and create product pages, as well as customize your entire storefront. WooCommerce makes the purchasing process simple for both you and your customers, and even features advanced inventory management.
This is a very popular option for online merchants. In fact, WooCommerce powers roughly 29% of all online stores.
Source: Hosting Tribunal
Do I need to have programming knowledge to use WordPress?
No, you do not have to be a programmer or developer to use WordPress. The open-source platform makes it easy for nearly anyone to create a website, with a variety of plugins, widgets and themes available to help customize the look and functionality. The back end dashboard is simple and straightforward, with specific areas you can navigate to access pages, media, blog posts, case studies and other types of content on your website.
When you are editing a page in the back end, it looks a lot like any common word processing tool with options to change text styles, create tables, add bulleted lists and more. Additionally, plugins like Yoast SEO make it easy to update your meta titles and descriptions and even designate a focus keyphrase for each page.
Can I optimize my WordPress website for SEO?
Yes, WordPress is very SEO-friendly, especially with the Yoast SEO plugin. This popular SEO tool allows you to input a focus keyphrase for a page or article that aligns with your meta title and description, headings, image alt text and more to deliver an SEO "health" rating denoted by colors—green (good), yellow (needs improvement) and red (poor).
How can I optimize my WordPress website for conversions?
Getting your website to convert means making sure you're providing a simple, easy-to-navigate experience for site users and being clear about the actions you want them to take. Here are a few tips for improving your website conversion rate:
Make sure your website is mobile friendly
Improve site speed
Establish strong site-wide CTAs
Perform A/B testing on CTA button language
Integrate Google Analytics tracking
Create audience-specific landing pages
Create gated content like white papers or downloadable tools
For more information on optimizing your WordPress website to get better results, download our white paper.
Sanctuary's WordPress Blog Features