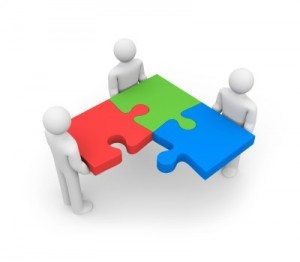 Is Your Email Marketing Campaign Working?
I know given the choice it's awfully tempting to send emails out to every email in your database every time your company has something to say. But blasting out emails blindly to your house list could be doing more damage than you know. Email based lead nurturing programs are most successful when the messaging in the follow up emails align with the prospect's original topic of interest.
You might think simply sending 'one size fits all' auto-responder emails will be enough to convert leads into customers. But unless you deliver relevant content within a lead's specified area of interest, people will lose interest and unsubscribe quickly. The goal is not to simply remind them that you exist. The goal is to present them with an idea…a trigger….a reason to pick up the phone and engage with you and your sales team immediately.
List Segmentation
That's where list segmentation may be able to help. You want the the right people to receive the right emails. Generally, this is done based on topics of interest, but may also be in relation to different products or other sub-classifications.
For example, say you're a local sporting goods retailer.  Your top product lines are ski equipment, cycling equipment, and soccer gear.  If someone contacts you with a question about high end ski equipment, does it make sense to send them emails about a sale on soccer shoes? Not necessarily.  Yes, to the average person athletes are athletes and there might be a chance someone who skis also is active in an indoor soccer league. But as a general rule, its better to drill deep on their original area of interest and then expand across parallel areas of interest once you learned more about the prospect.
if your company uses email marketing to try to bring in new or retain existing customers, you should make sure you get the right message to the right customers. If you want your professional clientele who manage offices to know about new supplies that might be of interest, it is important to have this as part of your segmentation. Those on your email list who only want products relating to supplies you carry for their retail stores, such as price tags or shipping boxes, may be turned off by emails you send that are of little interest to them.
The end result is often that these customers will throw out your emails without even reading them. Even worse, those who lack focus in their email marketing campaign are more likely to see a high rate of people who unsubscribe or opt out of being on your mail list for the future. The solution to improved lead nurturing is a segmented email marketing campaign.
Making Improvements
One of the easiest ways to segment your list is to start at the beginning – the sign-up form.
Having a form which lets them state their area of interest is a great start. Better yet, you might consider embedding tracking information in the submission form based on the page, or product category they signed up from. Then you can filter the list each time you're getting ready to send an email.
Once you have begun this type of effort, you are bound to notice a difference in your conversion following your emails. Of course, it is also important to monitor this. If you are still not seeing any difference, your weakness in your email marketing campaign may lie elsewhere.
Lead nurturing is one of the most crucial aspects of this type of campaign through email. Don't overlook how neglecting this aspect of your campaigns can damage any efforts you do make. Just don't make the mistake of collecting an impressive email list and potential leads only to fall flat with a email campaign that is not segmented. Set up tests and get goals in place once you have your email segmentation and lead nurturing in place to see if you are getting the results you want.