It's 2015 — Time to take your Digital Marketing Serious! Digital marketing is more than just creating a website and turning it loose on the internet. In your digital marketing diagnostic we'll show you where you stack up.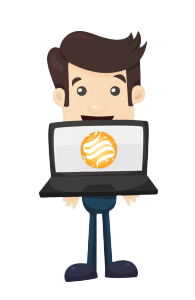 Our FREE digital marketing diagnostic includes: 
Keyword Footprint
Organic Traffic Review
Competitive Analysis
Code Review
Citations Review
Google+ Review
Social Media Review
Design & Usability
Crawl Diagnostic
Domain Authority
Mobile Diagnostic
Traffic Trends
Conversion Analysis
Local Visibility Diagnostic
(Some of the above points on the diagnostic are dependent on access to your Google Analytics Data.)
There is a lot that goes into making a local business' website a success. Not only must you understand where you are currently positioned in the digital marketplace but you need to also identify areas of greatest opportunity for your local business to flourish. With an audit, you allow others to look at your site with a fresh perspective, better grasp what your competition is up to, and understand how to gain an edge in the local marketplace. Resolve to make this the year you take your digital marketing seriously.