In-House Lunch & Learn Event:
How to Hire with Digital Marketing
Is hiring a constant stress? Digital marketing will help fill your positions.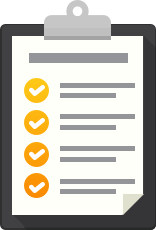 Considering the current workforce challenges, our proven playbook gives you the strategies you need to grow your team. Here's a quick sneak peek at a few of the plays:
Build Your Brand Story - Create a compelling careers page on your website detailing your company story and values.
Cover the Basics Like Indeed and LinkedIn - Get in front of potential candidates where they are looking for jobs.
Think Like a Marketer, Not a Recruiter - Create personas for your ideal candidates, tied to unique marketing strategies for each.
WHAT:

An in-house Lunch & Learn event that will empower you to leverage digital marketing for hiring.
WHEN:

Tuesday, September 27th, 2022
12:00pm-1:00pm
Lunch will be provided!
WHERE:

Sanctuary Marketing Group
219 E. Maple St., Ste 125
North Canton, OH 44720
Please Note: There is a limit of 25 guests and you must register to reserve your spot.