Freedom Health LLC is the creator of SUCCEED Digestive Conditioning Program, a natural and nutritional digestive health supplement for horses. The company markets and sells their products to both consumers (horse owners, equestrians, etc.) and equine professionals (veterinarians). In order to educate these two distinct audiences on the benefits of their products, they turned to Sanctuary years ago to help them create the SUCCEED Equine and SUCCEED Veterinary websites. Over the years we have partnered with Freedom Health to create educational resources that live on these sites, such as white papers, blog posts, featured rider articles and webinars.
SERVICES: Copywriting, white paper design, white paper promotion, goal tracking, reporting
7.3%+

Average conversion rate on white paper downloads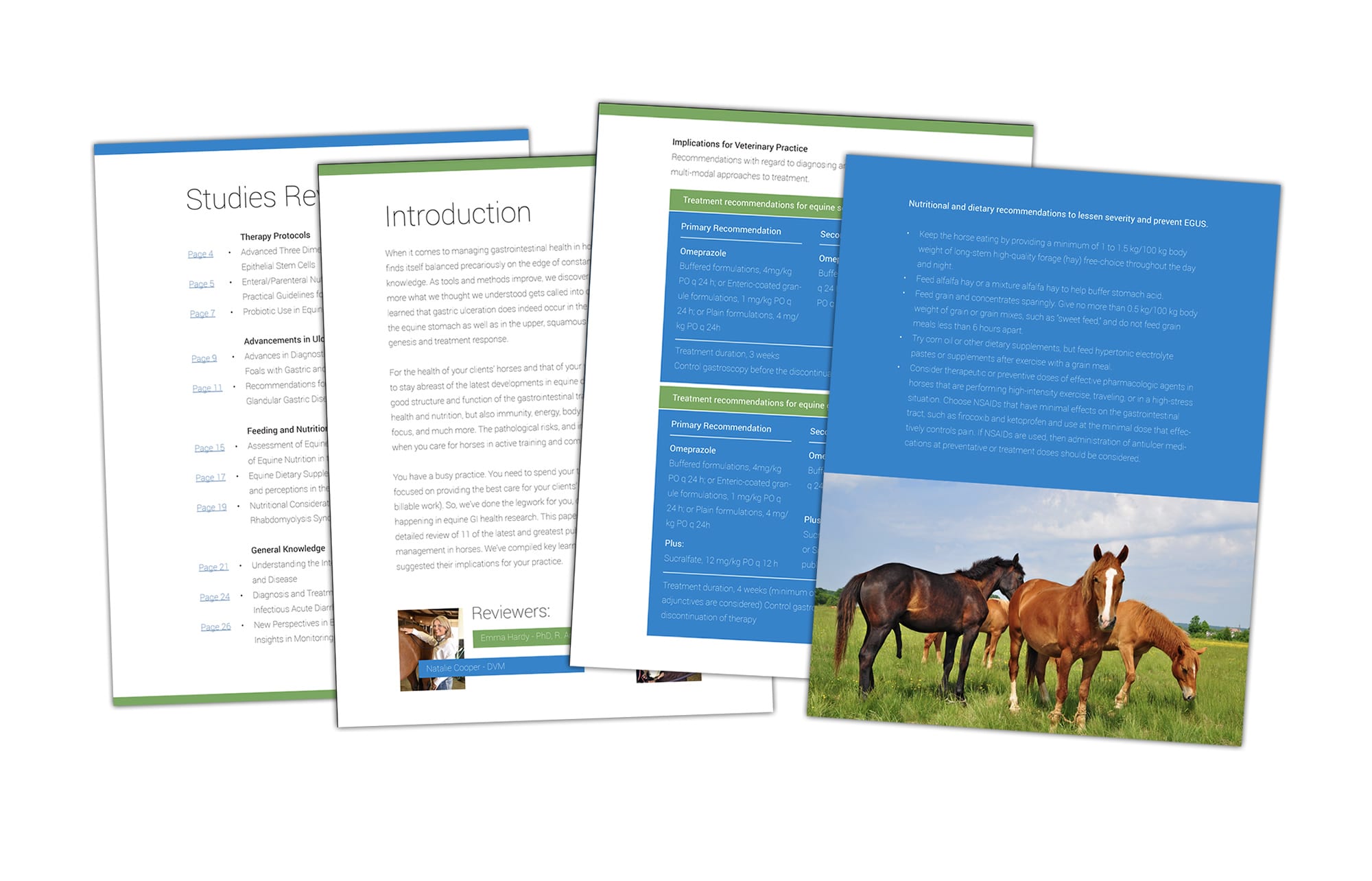 Generating conversions in the consideration stage
Equine veterinarians, much like human doctors, are presented with new prescription drugs and supplements all the time, and often just don't have the time to sit and listen to product pitches from sales reps. However, Freedom Health LLC wholeheartedly believes in the efficacy of their products and want horses everywhere to benefit from them.
Because veterinarians are typically strapped for time during the work day, they need an alternate way to consume information and make educated purchasing decisions on their own time. Educational white papers that are free to download and give them the scientific evidence they need are ideal for moving veterinarians along into the decision-making phase of the buyer's journey. Our Content Manager worked with our client to develop the carefully-researched content for the white papers, while our Designer paired the content with a clean design for both the PDF download and the conversion landing page.
The average conversion rate for a landing page is around 2–5%. We have been able to achieve an average conversion rate (download rate) of 7.3%, in addition to generating thousands of new site sessions.
"We decided to work with Sanctuary because they seemed smart, made the effort to understand our business quickly and approached our business as part of our team to help achieve our goals. We continue to work with Sanctuary because they not only live up to those early impressions, but they continue to bring new ideas and approaches to the table, and they work with us to continually evolve and improve our online marketing efforts as our business evolves and as the online world around us evolves. The icing on the cake is the people—all top notch talents with great personalities and a 'let's get it done' attitude. I can't imagine working with anyone else."
Patrick Warczak, Jr.
VP of Marketing, Freedom Health, LLC
Tactics that we employed:
Research

Content creation

White paper design

Conversion tracking setup and monitoring

White paper promotion via paid social and display ads and email marketing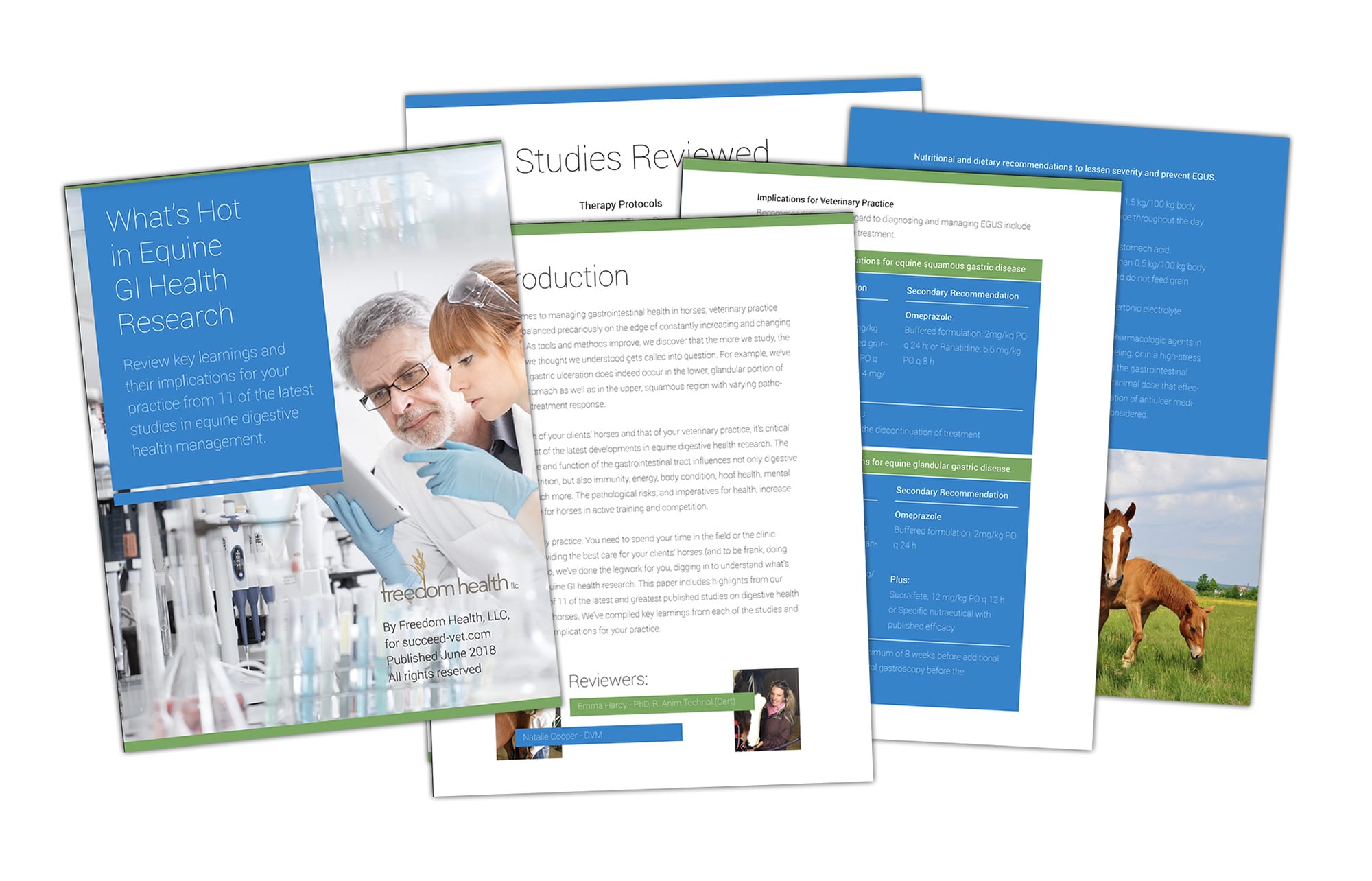 With this strategic approach and true partnership, we achieved an average conversion rate of 7.3% on white paper downloads (compared to industry benchmark conversion rate of 3.5% on landing pages).
Average conversion rate on white paper downloads
%