K9Grass is the creator of industry-leading synthetic grass designed specifically for dogs.
8+ years
of trusted partnership (and counting)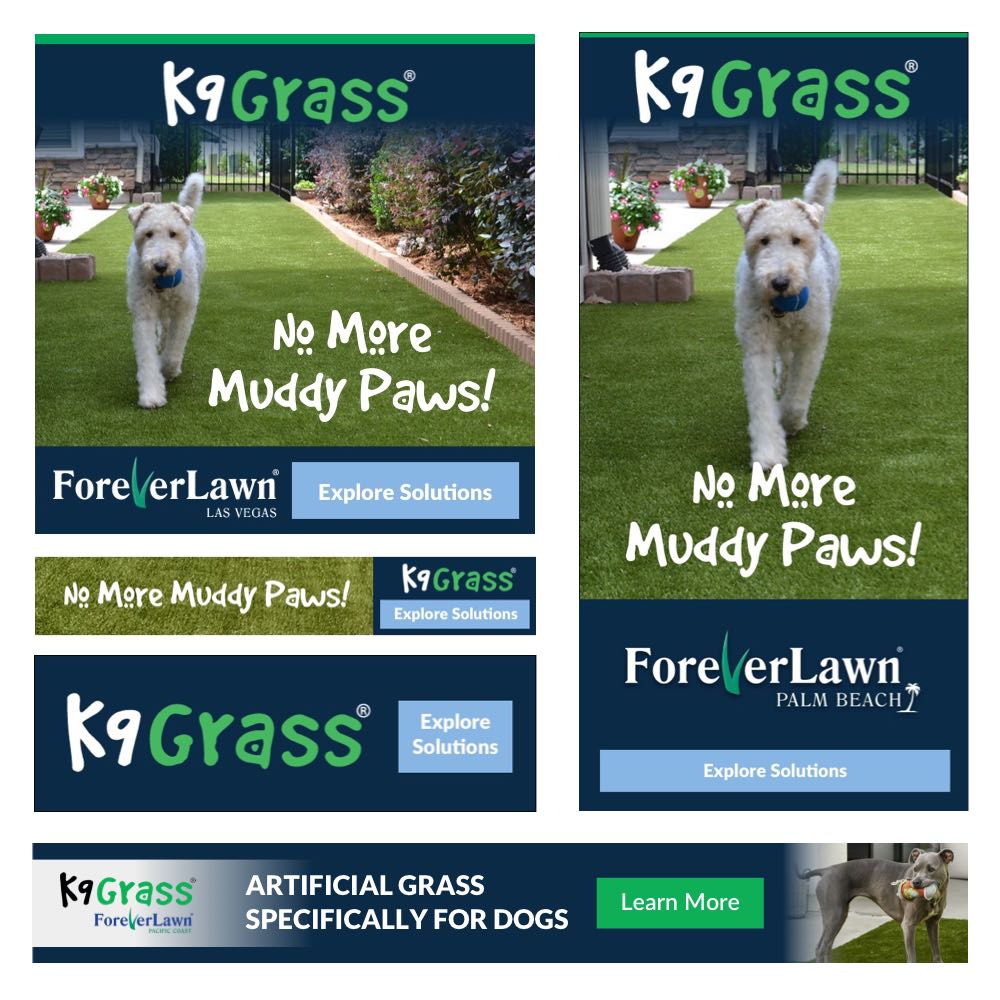 Getting the K9Grass brand in front of the right people
K9Grass has a unique advantage in that they are the creators of synthetic grass designed specifically for dogs. While there are other synthetic turf products available that are marketed to work for dogs, they don't offer some of the key benefits that K9Grass synthetic turf does. Our paid advertising efforts were intended to help them capture traffic and leads from audiences at varying places within the sales funnel—from initial interest through to final purchase.
Due to the COVID-19 pandemic, many trade shows that the K9Grass team would have attended were cancelled, so we suggested shifting their trade show marketing budget over to Google Search and Display ads. This shift has proven successful for them, particularly with Display ads showing to an audience we crafted for dog lovers. 63% of leads earned from paid efforts came from Display ads, and we achieved an incredibly low cost per conversion of $17 (compared to the Google Display network average of $90).
Tactics that we employed:
Pay-Per-Click Advertising:

Search Ads
Display Ads
Remarketing Ads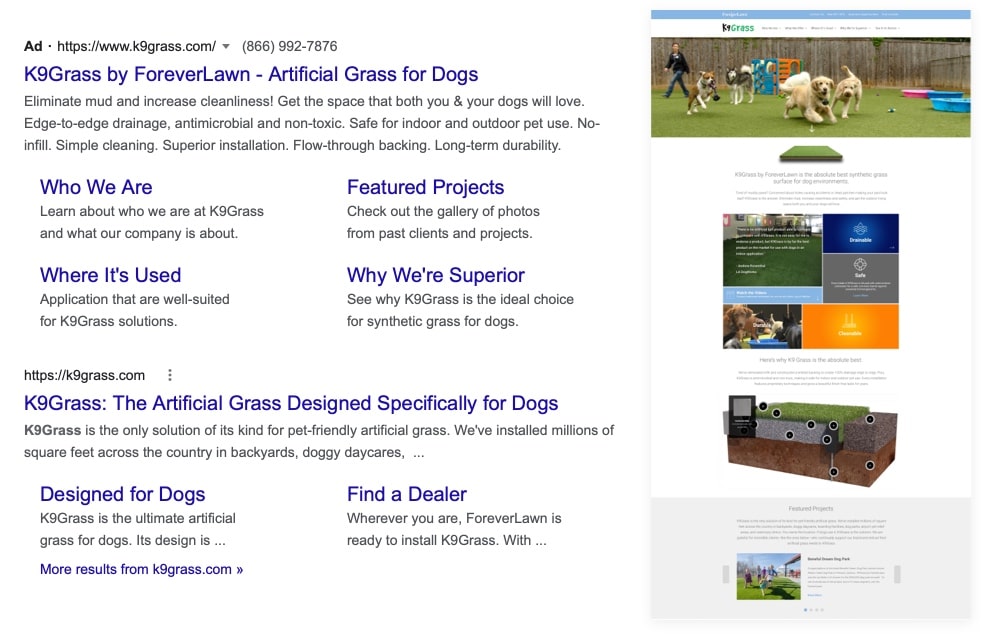 With this strategic approach and true partnership, we have achieved a low cost per conversion (CPC) of $17 on the Google Display network (compared to a network average of $90).