Freedom Health is a leader in the equine healthcare industry, offering innovative solutions to enhance the well-being of horses. As part of their marketing strategy, they began publishing a monthly newsletter that serves as a vital communication tool to directly engage their veterinarian audience and share valuable insights related to equine health. In recognition of their outstanding efforts and the quality of the content and design, Freedom Health was honored with the AHP Equine Media Award.
SERVICES: Strategy, Design, Blog Content, White Papers, Email Marketing, Webinars
The newsletter increased website visits, encouraged content engagement, and won a prestigious industry award.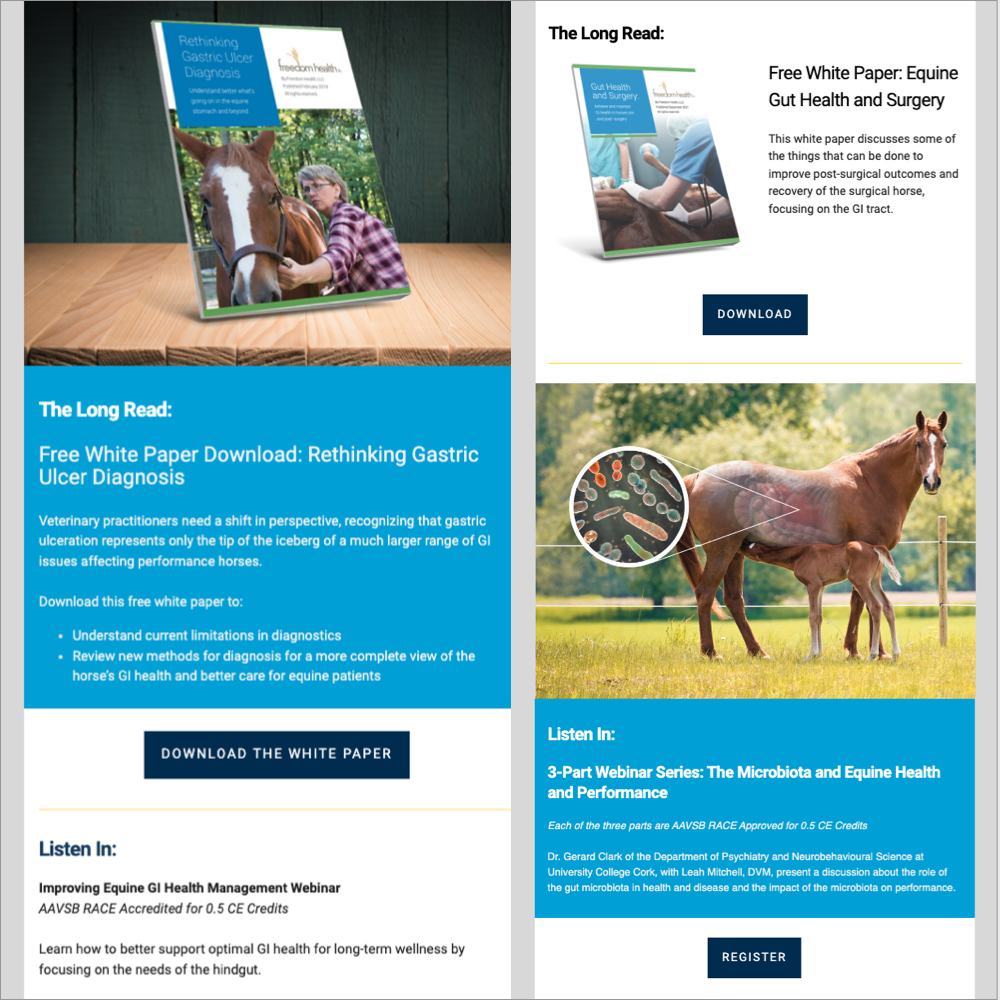 Providing greater value and engagement
More recently, Freedom Health's focus has shifted to the veterinary audience, and we've been working together to raise awareness in that market and generate vet leads for the FH sales team.
Freedom Health's challenge was twofold. First, they needed to revamp their monthly newsletter to better align with their audience's need for education and innovation. Providing more value in these areas was key.
We collaborated to provide valuable, engaging content while aligning it with their audience's needs and goals. The newsletter was focused on amplifying key topics while including valuable industry insights, as well as linking to in-depth content, making it a go-to resource for equine health professionals.
Second, we aimed to enhance their online presence, increase website traffic, and boost the consumption of their on-site resources, downloads, white papers, and webinars. Seeking out sponsored professional horse riders and their testimonials throughout only worked to enhance the credibility of the information and resources being offered.
Winning an award was just the result of great design, valuable newsletter content, and excellent supporting resources and experiences.
"As a one-woman marketing department overseeing so many different things, I am beyond grateful to have you all running the show so well on the digital side of things and helping to push FH forward."
Jackie Baker
VP of Marketing, Freedom Health, LLC
Tactics that we employed:
Strategy

Newsletter Design

Email Marketing

Content creation for the newsletter and supporting website

Award submissions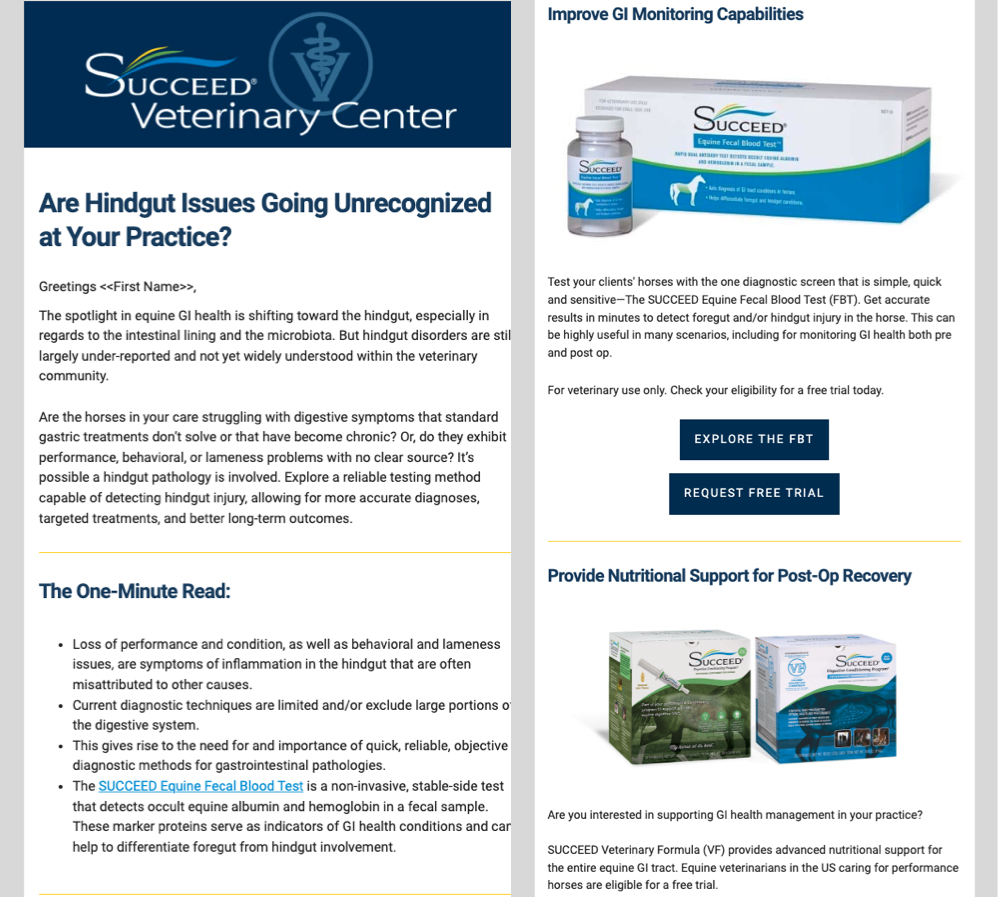 With this strategic approach and true partnership, we met our goals and collaborated to win a prestigious industry award!