ForeverLawn Palm Beach is the exclusive dealer of premium ForeverLawn synthetic grass in Palm Beach County and surrounding areas. ForeverLawn is the leading provider of innovative, environmentally friendly, synthetic grass solutions in the U.S. for a wide range of residential and commercial applications. The goal of our partnership is to help them bring in more qualified leads, so their custom strategy includes connecting with targeted audiences via multiple digital channels, including Google Search and Display and cold email.
SERVICES: PPC, Cold Email
PPC conversions have increased by 54% in the last year.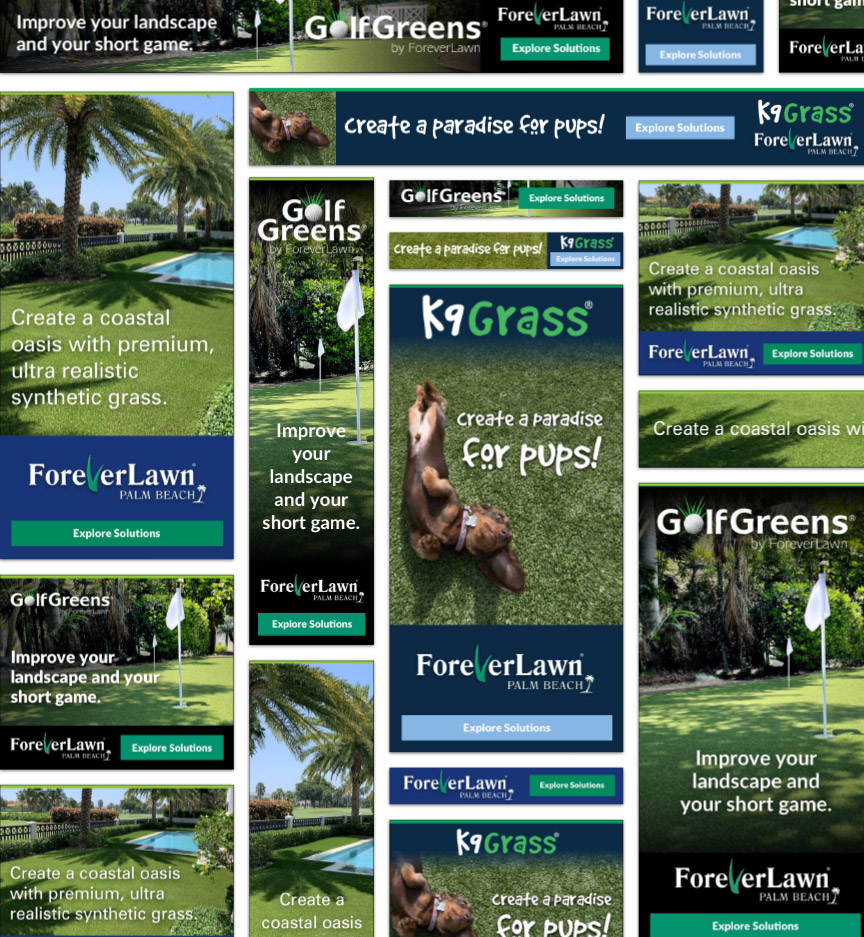 Optimizing for user-experience and growth
Each ForeverLawn dealer is assigned their own exclusive territory in which they can market, sell and install their premium synthetic grass. As the digital marketing partner for the ForeverLawn home office, ForeverLawn Palm Beach partnered with us in hopes of getting the same great, steady results that ForeverLawn has seen with us. As entrepreneurs trying to establish themselves in a specific territory, every dollar counts to market their business. Their custom strategy includes the channels that we felt would be most likely to generate maximum leads for them, including PPC and cold email.
Featured Results
Sept. 1, 2021–Aug. 31, 2022 vs. Previous Year

Display
Traffic Up 827% YOY
Conversions up 32%
Paid Search
Traffic Up 214% YOY
Conversions up 22%
Average cost per click $1.32, down 52%. Industry average CPC $2.69.
Tactics that we employed
Keyphrase research and PPC KPR forecasting
Google Search ad setup and performance monitoring
Google display ad setup and performance monitoring
Creating lists, messaging and direct cold email sends to increase leads for residential and commercial synthetic grass projects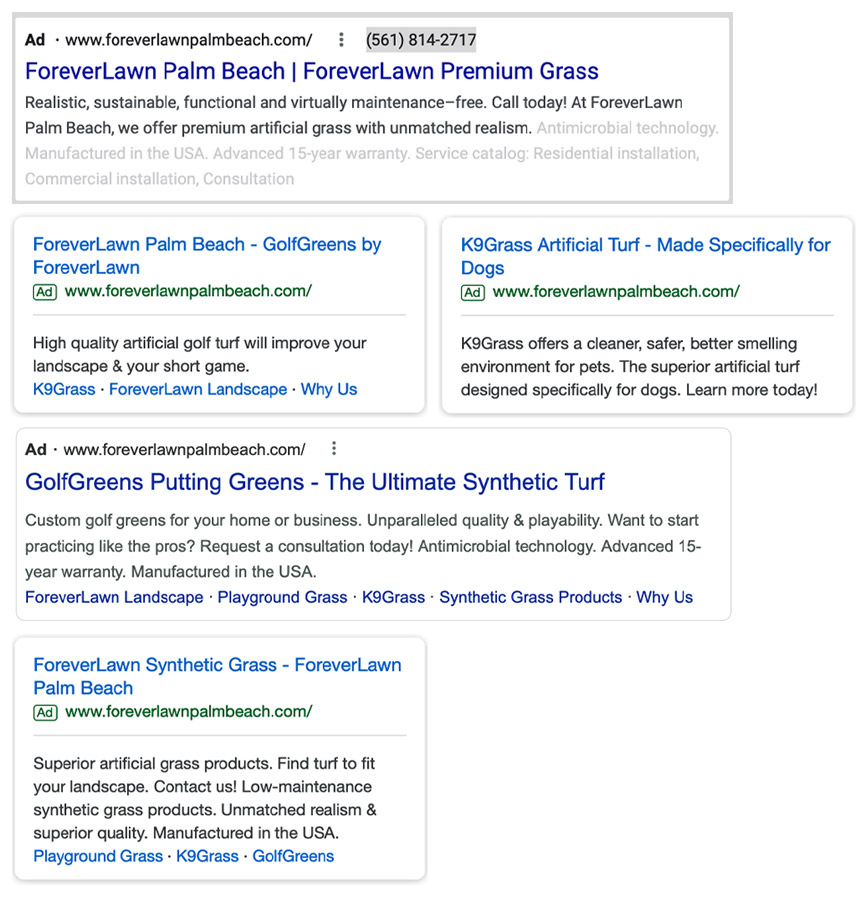 With this strategic approach and true partnership, we:
Have increased conversions from PPC by 54% and brought in seven conversions and 317 web sessions from cold email in the last year.