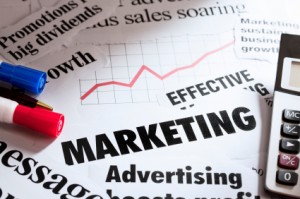 Maybe your company has been in a situation similar to this, and even if not it could be someday. You are limited in your staff and, of course, the budget with an enormous catalog of products to showcase using Pay Per Click Internet marketing strategies. It doesn't seem possible to handle all of this effectively without risk of compromising the results or continue to grow and work smoothly and efficiently.
Before giving up completely or watching the entire project crash and burn, consider what hiring an Internet Marketing Expert can do and how, in one example, this method increased conversion by a staggering 400%. The goal, of course, is to increase returns on PPC efforts. Another main concern is scalability. The solution is surprisingly obvious, and that is outsourcing. Using a team of search engine marketing optimizers to handle the pay per click campaign means turning the work over to experts. This keeps the budget for advertising in check, as well as the potential to up the volume of PPC efforts. The bottom line is to find a way to work beyond just getting returns and devising a way to attract stellar returns.
This type of approach can result in the ultimate success, especially considering all the details that could make or break the campaign and the company. For instance, with a small staff needing to divide up the work in front of them, it means the keywords and ad copy can become outdated and obsolete.
Of course, a limited budget also equals no margin for error in spending, and nothing left to pay employees to monitor the results from ad promotions. Outsourcing to a team also helps pinpoint and monitor the areas of an ad campaign that need focus, and possibly help. Areas such as being familiar with and promoting the best sellers, deciding what data and content to include in a campaign, as well as recognizing and comprehending the competition.
By choosing to crowdsource, the option for interaction with the team can be more effective than some outsourcing options. The ability to be able to communicate directly with members of an outsourced or crowdsourced team can be pertinent to the success of the project, campaign and organization as a whole.
By working with outsourcing or crowdsourcing, you can rely on this like a marketing Sherpa. Enabling others to help increase areas like pay per click rates and the value of what you can actually get for each dollar in your advertising budget. Imagine clickthrough rates jumping from 1.1% to 2.7% or lowering the cost-per-acquisition by over 70%. Even better, envision keywords that could earn 115,000 impressions in just a quarter of a year.
To find out even more about how to gain this kind of success visit MarketingSherpa.