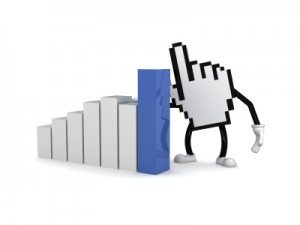 If you have a local business and are waiting for the customers to stroll in or contact you for your services, you could be waiting a long time. Unless of course you have your online marketing campaign working for you.
If you think because your business is offline that you do not need online presence this could be exactly why you aren't seeing those customers coming through your door. Too many business owners make the mistake these days of thinking promoting their business online isn't necessary to draw in local business. Of course nothing could be further from the truth.
So, as a local retailer how can you get internet marketing to help you earn more business?
• Calls to Action – A call to action is one of the most valuable tools for online marketing. This is a strategy used as part of content marketing that suggests to readers to follow-up with an action now that they have reviewed the material. According to the Duct Tape Marketing website, a call to action doesn't just get someone to use this call to action online, it gets those customers coming in to their local retailer. For example, internet marketing that offers visitors a free pass as a result to a call to action gets people in your business.
• "Like us" on Facebook – If you do not already have a Facebook page this is an immediate necessity. A "fan" page for your business is better because then visitors can like the page. This not only gets you online presence as part of the all important social media networking world, it means people can "check in" at your business. Using Facebook or the Foursquare app on a mobile device is a way people can let others know they are at your place of business and get other people interested.
• Scheduling Tools – This is also a way to use a call to action and get visitors to your online site to go ahead and schedule an appointment. Sometimes you lose someone just between the time it takes them to find you online and actually follow through with calling to make an appointment. Especially if your local competition has a way for someone to schedule an appointment right then and there.
• Coupons – An ever-growing popular way to draw in customers to a local retailer is online coupons. You can either have this as part of your own online marketing campaign or use the service of another. For example having a coupon on a site like Deal Chicken or Living Social can make it possible for a large number of people to see your coupon. This can increase your online website traffic but more importantly get people coming through your door to use the coupon.
The bottom line is that it is important not to overlook the importance of using online marketing for business to a local retailer. Without enough internet marketing campaign efforts, your business will not even come up in a search when potential customers look for local retailers in their area.