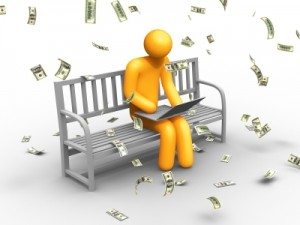 Internet marketing is not about search engine optimization, it's about growing your business. Using SEO is a good way to get a better ranking and be found easier using certain keywords. However, this does not necessarily translate into increased traffic to that site or the right kind of lead generation. Inbound marketing is the key to getting the right visitors to your business, which results in generating revenue.
Too many internet marketing campaign platforms focus solely on getting the search engine optimization completely tapped out. These are businesses that tend to measure their success by page rank. Assuming your marketing campaign efforts are doing well by measuring just the page ranking is a common but serious mistake to make. Unless you can be assured you are getting the traffic you need for inbound marketing as a direct result of the efforts, you cannot assume this is a successful marketing technique.
Planting Seeds to Grow Your Business
The best way to visualize your internet marketing campaign is to see it as planting seeds so your business grows as quickly as possible. The problem is search engine optimization focuses mainly on generating traffic. Unless that traffic is the quality traffic best suited for your business, the attempts are all in vain. It is the ability to convert traffic to actual leads that ends up resulting in increased business and revenue.
Growing business is the difference between being highly present and being highly profitable. Companies who go out of their way to appear on the first page may look promising, but if they are not able to convert the traffic to leads they quickly vanish. Companies that focus on generating inbound leads are the ones that will end up sticking around for the long haul. It is important to understand the difference between search engine rankings and lead generation and what each means for your business.
Using Tools for Growing Your Business
You may already be aware of what you need or what you can use for search engine optimization, but if you want to improve your lead generation there are other tools you can use. Google analytics is one of the best ways to improve your inbound lead generation and monitor how your efforts are working for you. You will be able to track directly how email from your site or sign up list directly results in leads and business. Google has plenty of resources to use for increasing inbound leads and tracking the source of your traffic.
You can also do some of this yourself even by using the old standard but classic form that directly asks visitors or customers how they found out about your site. These are all important ways to help determine if your website is actually generating leads. If not, this is still useful data as it helps you gain an understanding of where you need to make changes. So when it comes to leads versus page rankings, keep in mind that SEO is not necessarily king.