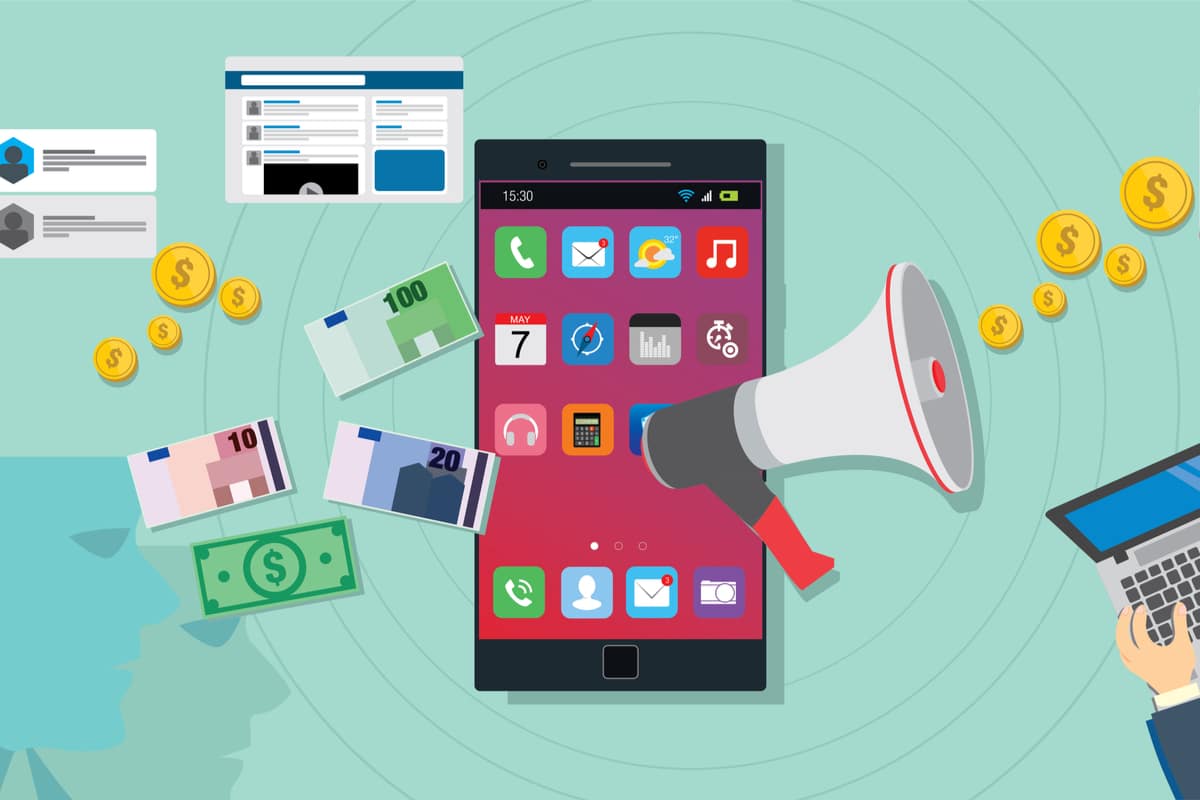 We're just going to say it—If you're not utilizing social media to grow your business, you're not taking advantage of one of the best opportunities to connect with your ideal audiences. Posting organically costs nothing but could catch the attention of the right person. You can kickstart a paid social ads campaign with a small budget to find out if it's a space worth playing in. These are no overly complicated tactics to put into motion for your business, you just need to know how to leverage them.
Paid Social vs. Organic Social
Let's start by ensuring that the differences between organic social and paid social are apparent. Just as with paid and organic search, organic search consists of activities that you can do without a cost. Organic social tactics leverage free tools that allow you to build and engage with your online followers. Paid social, on the other hand, involves media spend and advertising dollars.
Most marketers that pursue paid social tactics leverage a cost-per-click (CPC) strategy. With a CPC campaign, you pay each time a user clicks on your ads. And, you can control your spending by setting a max CPC, which is simply the highest amount you are willing to pay when someone clicks on your ads.
Sometimes, business owners think that an organic social strategy will suffice and will be enough to drive new users to the site. But, the best social media marketing strategy consists of both paid and organic tactics. This blended approach can help you engage new users and nurture your existing users, thus allowing you to stay top of mind with a broader audience.
How to Start Targeting with Paid Social
Now that you understand the need for a blended social media marketing approach, let's dig into the steps to create a paid social strategy. Utilizing these tactics, you'll be able to get a paid social strategy in place quickly so that you can start growing your business by getting in front of more of the right customers.
Determine your business goals. What is it that you want to achieve, and how much do you want to spend? There is nothing wrong with starting small before throwing your entire budget at it when it comes to social media marketing. Set a budget and see how things perform. Make adjustments as needed.
Determine the best social media platforms. The best way to do this is to understand your preferred customer demographic and then align to the sites that make sense based on your customer. For example, Snapchat caters to a young audience between the ages of 18 and 24. Pinterest, on the other hand, tends to skew more towards an audience between 25 and 44. And if you are in the B2B space, LinkedIn might be the meal ticket.
Pay attention to your competitors. Let's say you are in the landscaping business. Then, be sure to look at where other landscapers in your area are spending their dollars. If you see them advertising on Facebook, and if you know that they have a substantial number of followers, then the chances are that you should be paying to play there too.
Start Connecting with Organic Social
Your organic social media marketing strategy should consist of tactics designed to grow your online presence and stay top of mind with the customers who already know you. This is how you support and retain your existing customers and also convert new customers. So, this strategy is all about the content.
Create engaging business profiles on all relevant social media sites. There are many social media sites to choose from, so look at where your competitors have a presence and make sure you do the same. This said, don't just throw a few basic snippets of information on a business page and call it a day. Be thoughtful about what you say, make sure all requested fields are completed, and that you use high-quality images. Be consistent, too, by using the same imagery across all sites. This will help with brand recall.
Create compelling content. Let's use that landscaping example from earlier. If you are in the landscaping business, you might find your customers will appreciate some how-to videos. And even though you might be telling a customer how to do something themselves, you can also demonstrate how your business will make things easier. The best way to do this might be through some video content. And videos today don't have to be expensive. With the right mobile device in the right hands, you can likely create some high-quality content in minutes.
Share the content. Now that you have some great content, you need to share it. But that doesn't mean you should throw the entire kitchen sink art your audience all at once. Create an editorial calendar that outlines what you want to share and when. Having a mic of content is best. So, include content that is timely to what is going on in your business, educational content that customers can find when they need it, and more. The best editorial calendars outline about three months of content in advance. This helps for resource planning and ensures that you always have new stuff in the works.
If you are new to social media, there is no need to worry or feel like you should have it all mastered. Part of social media marketing is about experimentation and measurement. So, try a few things and measure their performance. Then, do more of what works and less of what doesn't. Over time, you'll find that your customer base will grow, and your revenues will grow right along with it.
Leverage HubSpot in Your Social Media Strategy
If you want to scale your efforts and be able to do more with less, consider investing in a tool like HubSpot. Their social media management software allows you to natively schedule posts, monitor interactions, and measure your success. This is a great option for small businesses that don't have the time or resources to manually post on social media every day and really want to invest in a successful strategy.