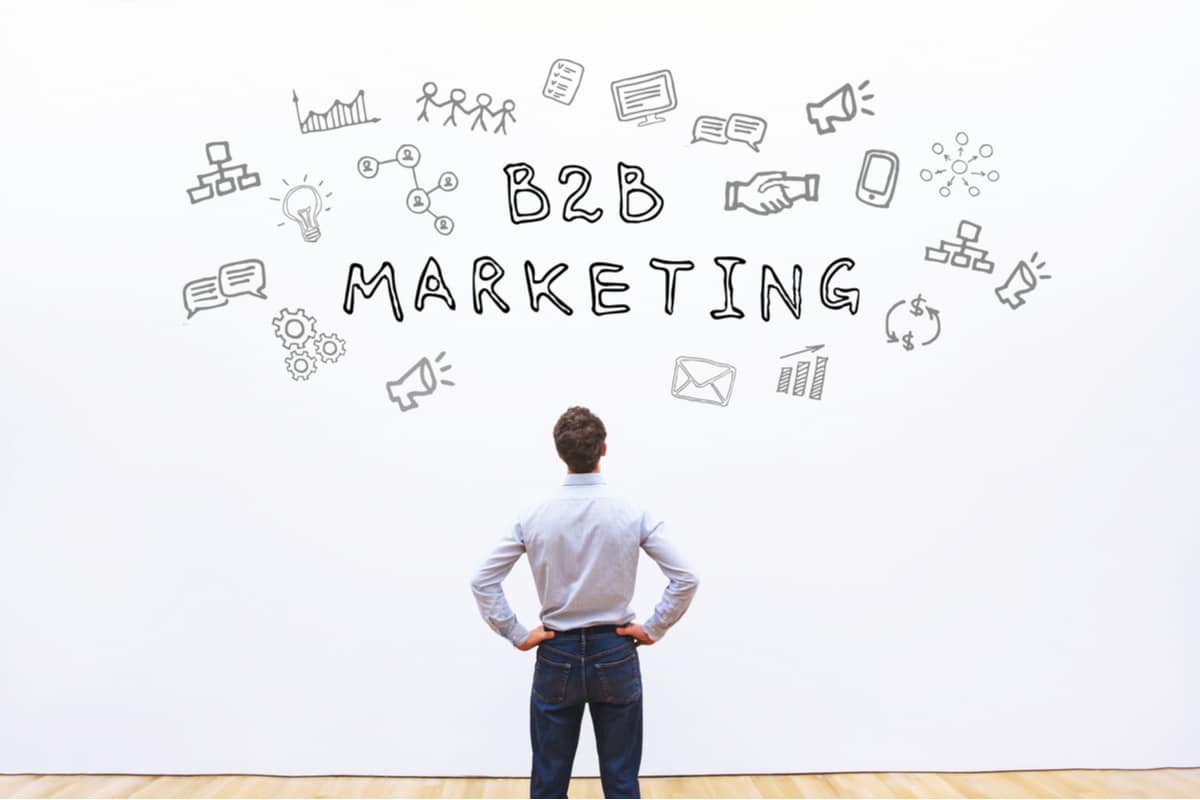 As a business owner, there is a certain pressure that comes along with the opportunity present by social media. It seems like there is a huge untapped market out there waiting to be reached, but how do you use social platforms to make that happen? Establishing an active social media presence is a common piece of business advice these days, but turning that presence into actual results isn't as easy as it sounds.
This challenge is compounded for B2B companies. It's easier to use social media for B2C marketing since consumers are easy to find on social platforms. But how do you find other businesses that are going to see your content and engage with your brand? It's not always simple, but we have some ideas.
Finding the Right Social Platform for B2B Communications
It's easy to lump all social media platforms into a single category for marketing purposes, but that is not an accurate approach. There are significant distinctions between the various platforms, so picking the right place to focus your efforts is a great place to start.
If you are trying to use Facebook and Pinterest for your B2B marketing efforts, you're probably finding that it's an uphill climb. After all, those platforms are increasingly favored by moms and others looking to maintain family connections, discuss their hobbies, etc. There is nothing wrong with those uses, of course, but they don't do much for B2B marketing success.
The same can be said for services like Twitter and Instagram. In this case, the audience skews younger, but the story is pretty much the same. It will be hard to get traction promoting a B2B product or service in these more social-focused platforms.
So, what does that leave? Where can you really get down to business? LinkedIn. On LinkedIn, the focus is the professional world, so B2B efforts make a ton of sense. If you are going to have any luck finding new leads in the social media world, LinkedIn will likely be your best bet.
Getting Started on LinkedIn
Just like all the other platforms, the scale of LinkedIn can make it intimidating to use at first. How are you ever going to stand out with so many other businesses already represented? The answer is simple – you don't have to stand out. You aren't trying to connect with every single person or business using the service. Instead, you are trying to forge meaningful relationships with a key few people or companies who can push you closer to your goals.
Here are a few tips for networking on LinkedIn that can help you get started:
Be active. If you expect to simply sign up for a LinkedIn account and watch the messages start to roll in, you are going to be sorely disappointed. It will take regular activity on your end to create connections and grow your profile on the platform. Get started by connecting with people you already know in the "real world", and gradually branch out from there to extend your reach.
Make it personal. Sending the same copy-paste message to a ton of different people in your industry isn't going to do any good. Everyone will see through that impersonal approach, and those messages will be quickly deleted. Take a more organic approach to this process by finding people you'd like to connect with and sending them a personalized message. You won't send out nearly as many messages this way, but those you do send out are more likely to be well-received. We'll have more on sending messages to people you aren't connected to below.
Create content. Add to the platform by publishing your own content from time to time. The best way to do this is to offer some type of insight or perspective on an important topic in your industry. Particularly interesting pieces may get shared by your connections, helping to promote your influence in this space.
Explore a New Approach with LinkedIn InMail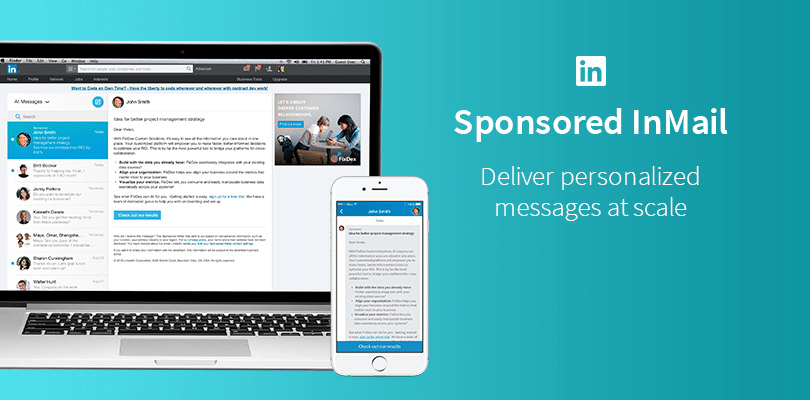 You can't send a direct message to another LinkedIn member unless you are already connected. However, you can open up this possibility by upgrading to a Premium account. This type of account will give you InMail credits that you can use to send messages to those with whom you aren't connected (if those individuals have chosen to accept InMail communications). Spending some marketing dollars on InMail credits as part of a Premium LinkedIn account could be a powerful way to develop new relationships. Sponsored InMail allows you to deliver personalized messages on a larger scale to a targeted list of contacts. You can even create an ad to accompany your message that gives contacts an opportunity to click through to your website (ideally a targeted landing page you created specifically for the campaign).
Take the Next Step in Your B2B Social Strategy
Are you struggling to craft a solid B2B social media marketing plan for your company? Start on LinkedIn and see what kind of results you can get. Social media marketing can be a valuable part of a holistic B2B digital marketing strategy when executed correctly!