The Sanctuary 6-Step Formula for Effective Internet Marketing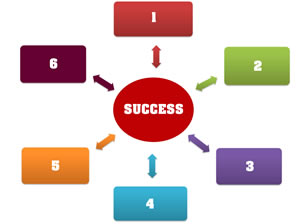 Intro/Executive Summary:
For many companies the concept of internet marketing is not a concept that's easy to grasp. There are just too many options and choices to make. Companies know that being "on the web" can help them, but very few people have a proven system or the experience to get the job done right. Companies will often find a "website designer" and a website url and hope for the best – somehow believing that just being out in cyberspace will help them grow their business. Getting your business online is important and it can help your business grow in leaps and bounds but there is a right way and a wrong way. Unfortunately the days of just "designing" a website and getting anything substantial in return are over.
We know your busy running your company and you probably just want to know "the big secret" and move on. Well, for those of you that just want to get to the point, the big secret to internet marketing is not simple. But the big takeaway is this: Click here to read more.

Quote of the week:
"People used to think that the web was somehow different from offline, that anyone could just slap up a web page and get results overnight. There might have been a few that got lucky somehow, but it's not like that. You have to build a real business online, and then it's hard work, it's making something good. It's like any business; you can't just open up a store somewhere and expect to get business. It's all marketing, and it's really come full circle now, with people trying to understand that you have to market your web site online and offline and any way that you can." – Jill Whalen
Having Realistic SEO Expectations

"The strongest of all warriors are these two — Time and Patience." – Leo Tolstoy
To rank your website in the search engines you need a plan. That plan includes (but is not limited to) all of the above:
SEO Knowledge (what to do and what not to do)
Real world keyword and competitor data
Great content
Lots of high quality inbound links
Analytics integration
Realistic Goals
A timeline
A budget
Patience and the knowledge that your investments WILL pay off if you allow it

What else is going on around the web:
Blogging: 6 Mistakes to Avoid